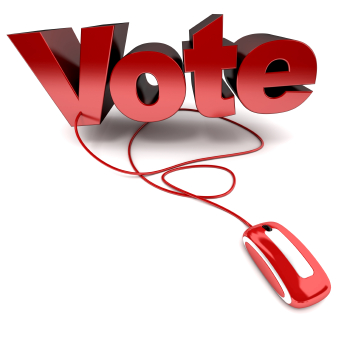 The federal election has come and gone and yet the public is none the wiser as to its leader as all remains too close to call. At a time when every vote counts so dramatically, one cannot but wonder about what could have been.
With about one and a half million young voters under the age of 25 eligible to vote this year, Labor should have been able to attract this group if they had adopted a stronger online election mobilisation like Barak Obama in the last U.S. election, or even Kevin Rudd's successful 2007 campaign. Australia was a world leader in this area of online election mobilisation, so what happened in 2010?
While the average Australian voter is probably not directly affected by this turn of events its implications are more significant and do impact all.
The 2007 Election
Kevin 07's digital campaign highlighted a key difference between himself and John Howard (ie contemporary vs old), however, its effectiveness was much greater than that. The Labor party and Rudd in particular were able to communicate directly and effectively with the electorate. Messages got through and were understood.
Also, many young Australians, a lot of them first time voters, were galvanized into action and helped to sell the message for the Labor party. Of course, this didn't happen overnight but it was planned for and when they were needed, these supporters went to work.
Search Engine Optimisation
It is interesting to note that while many advertising dollars were spent on traditional TV and radio advertising, little was done to forecast what voters would be looking for on the web. Would people look up "how to vote" on Google or even more simply type in "election" searching for a general update?
Search engine optimisation is about having your website on or near the top of the search engines, most notably Google. In this manner when people are looking for what you offer – be it business or politics – they can readily find you. International online gaming companies spent huge amounts of money to predict what the most popular search terms would be on Google for the 2010 Football World Cup. They then carried out search engine optimisation for these terms well in advance so they'd be at the top of Google by the time the Cup started gaining maximum impact and exposure.
We knew we'd have an election coming up this year and yet search engine optimisation has not been an active consideration for either major party, even though its effectiveness on advertising dollar for dollar invested would be hard to rival.
Social Media
In contrast to 2007, our recent election has been one of little planning and much caution. We've seen nowhere near the cut through or mobilisation using social media. Each major political party knows their election messages and their key differences over their main political opponent. These messages are being communicated across many of the larger social platforms like Facebook and Twitter. However, you get the distinct feeling that the format is more lecture like – we talk you listen – rather than we talk and listen.
Within social media you need a policy of engagement. In applying this style you not only start to exercise the full power of what social media signifies, but you also obtain the significant benefit of engaging your very target market in your politics. The Greens have understood this and have used Twitter in particular to deliver their messages, engage with their critics and most importantly to swing undecided voters. This has clearly made a difference.
To be fair both Gillard and Abbott have been thrust somewhat unexpectedly into leaderships roles and so would not have had their online strategies mapped and ready to use for this election. However, both parties should have been prepared irrespective of who was at the helm.
What if?
There will be many lessons learned from this extraordinary election and it has served as a reminder of the power of every vote cast, which ridicules Mark Latham's direction to leave the voting form blank.
The lesson probably most acutely felt right now by both major parties is what could have been if they had applied effective social media and online marketing to their 2010 election campaigns.