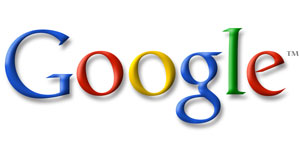 Ranking at the top of Google for the right keyword phrase can help your business grow at a rate faster than nearly any other form of advertising. Because of this very reason the race to achieve top rankings for high value keywords is becoming faster and more difficult every single day.
SEO experts are continually trying to figure out the various factors that Google uses to rank websites (the Google Algorithm) while Google is constantly working at improving and changing its algorithm to make it difficult to figure out.
While nobody knows all the factors that make up the Google Algorithm (and there are hundreds) there are certain ranking factors which most SEO experts know and use to achieve top Google with great success.
The following ranking factors have been proven to assist with ranking your website at the top of Google. The list has been broken down into on-page SEO factors, which are optimisations you can make on your website, off-page SEO factors, which are mostly concerned with link building, and negative ranking factors, which should be avoided to ensure solid rankings.
On-Page SEO Ranking Factors
On-page SEO ranking factors refer to the optimisations you can make on your own website to affect your SEO rankings. These are the most important factors for your on-page SEO.
Title Tags – Title Tags are the keywords that appear at the very top of your Internet Browser, above the 'file' button. The Title Tags are used to let Google know what a particular page is about, so if you want to rank a particular page for a competitive keyword phrase ensure that you have the keywords in the Title Tags. Additionally, the Title Tags are the words that appear in the first line of your Google listing so it is important that you write something which will appeal to people searching for your offering on the search engines.
Internal Links – one of the most important factors for off-page SEO (which will be discussed later) is the number of links pointing to the pages you want ranked with the keywords in the link. Linking between the pages on your website with the keywords you want to rank for in the links will definitely assist your SEO rankings.
Size of the Site – size does matter when it comes to ranking for competitive keywords. The bigger your website is the more PageRank it will have. The bigger your website is the more internal links you can control. The more pages your website has, the more keyword phrases it will rank for. Bigger sites rank better because they can use their own web pages to control their own SEO rankings… just look at Wikipedia!
Freshness of the Site – the more often you update your website with fresh content (ie new information) the more often the Google spiders will return to your website because they are constantly looking for new information to deliver to their users. By continually adding fresh content to your website you will give the Google spiders a reason to continually return to your site which will assist in indexing new pages, finding new updates to existing pages and giving your website a higher level of authority.
Content Quality – the quality of the content on your website does not directly affect your SEO rankings (we have seen many low-quality content websites rank highly in the search engines) but it does affect the number of people that link to your content, which in turn affects your rankings. High quality content also ensures that your site passes Google's human editors. Additionally, quality content improves the conversion rate of your site which affects the profits you make from SEO.
Although not as important as the ranking factors outlined above, the following on-page SEO ranking factors can assist your SEO rankings.
Keywords in Headings – using keywords in headings is good but only if used in the context of the end user. If a page is about 'tennis rackets' then the heading of that page will most likely include the keyword 'tennis rackets'. The key here is to ensure that pages are targeted to particular keyword phrases, which will make it easier to include the right keywords in the headings.
Keywords in Domain Names – using a keyword phrase in a domain name can assist with ranking for that keyword phrase but doesn't do much for ranking for other keyword phrases. The best result we have seen from keywords in the domain is when the domain name is the same as the competitive keyword phrase (eg keyword.com) without the use of hyphens. Using a keyword in the domain name is not recommended for non-competitive keyword phraes which are easy to rank in any case.
Keywords in URL – creating URLs that include your keywords can assist with SEO but also assist in the click-through-rates of your search engine rankings (ie when a user sees that the page URL is the same as the keyword phrase they know that the page is relevant to their search).
Image Alt Tags – These can help with Google image searches and are good for sites that rely on product images such as jewellery, shopping sites, etc. Overall, it can't hurt to have Alt Tags on your images but don't expect a significant level of ranking improvements by including them.
Meta Description Tag – while Meta Description tags do not really affect your SEO rankings this is what is displayed in the search engine results pages (SERPS). The first line of text in the SERPS is the Title Tags and the second and third line of text is usually the Meta Description. Use this text to really sell the reason why the searcher should click on your listing over your competitors'.
Age of the Site – generally, older sites perform better in the search engines but only if they implement effective SEO. An old site has no chance against a young site that understands and implements effective SEO.
Off-Page SEO Ranking Factors
Off-page SEO ranking factors refer to the optimisations you make on other websites (ie not your own) to assist your SEO rankings. Because on-page SEO can be implemented by anybody, off-page SEO is where all the ranking improvements are achieved because it is very difficult, time-consuming and labour intensive. At this time off-page SEO is mainly focused on link building.
Link Popularity (Number of Incoming Links) – This is a critical factor for improving and maintaining your rankings. The more links you have back to your site the better. Links to your site count as votes by the search engines – the more votes you have the more likely your website will rank, although there are more factors which affect how much each link is worth. The highest ranked sites often have thousands of links coming back to them and can be difficult to compete against.
PageRank of Incoming Links – the PageRank of the link pointing to your website makes a difference to how much that link assists your SEO rankings. The higher the PageRank of a page the more it will assist with your rankings. A link from a page with a PageRank of 8 can be worth more than 1000 links from pages with a PageRank of 1.
Link Reputation (What the Links Say in Them) – the keywords in the links that point to your site affect the rankings for those keywords. The more links that point to your site with the keyword 'home loans' the higher the chance you will rank for that keyword phrase. If the links to your site say 'click here' then you will only receive the link quality but not the link reputation. The best example of this is searching for the phrase 'click here' where you will see the free Adobe Acrobat reader ranking #1 because so many sites link to that page with the keyword in it.
Trust of Incoming Links – The quality of the content from an incoming link also plays a role in how well that link assists your SEO. Links from sites with high quality content are worth more than links from sites with lower quality content, even if they both have the same PageRank. Content quality is assessed by human editors and then integrated into the Google Algorithm.
Theme of Incoming Links – while the theme of the site linking to you is not yet a strong ranking factor, Google is quickly moving towards integrating this into their algorithm. To future proof your SEO try to get as many links from related websites as you can so that when this is fully integrated into Google's algorithm your link building is already doing what Google wants.
Negative SEO Rankings Factors
Along with what you should be doing to improve SEO rankings here is a list of things you should avoid to sustain good SEO rankings.
Duplicate Content – Google only wants one version of content in their index at any one time and they usually assign this ownership to the site which has the highest authority. To avoid duplicate content penalties ensure that all pages have original content (ie wording) and avoid having the same content on a number of different pages on your own website. If you are using content from another website be sure to credit the source by linking to them.
Hidden Links – do not try to hide text links on your site by making them the same colour or very near to the colour of the background of your site. The search engines are very good at picking this up and may penalise you for it.
Poor Server Uptime – if your website is not available many times throughout the month your rankings may get penalised by Google as it provides a poor user experience to its users. Slow server response time may also affect your rankings.
Outgoing Links to Low Quality Sites – Do not link to low quality or spam sites as this will affect your rankings. Links to high quality authority sites can help your rankings.
Duplicate Content in Title Tags – take care to change the Title Tags for each page as this is one of the main methods that Google uses to tell your pages apart and may lead to duplicate content issues.
Poor Quality Content – Do not stuff keywords into your pages, keep them natural and flowing. Writing content for your users ensures a high conversion rate and a good review from Google's human editors.
Link Exchanges – link exchanges have lost a lot of value in the past few years. They can assist SEO rankings but only if they are from high value, authority websites (ie a link exchange with Apple.com will definitely assist your SEO rankings).
Website Security – website hacking is the new black hat SEO strategy. This is where unscrupulous people hack your website and upload hundreds of spam pages that link to other spam pages on the Internet. While you won't be able to see the spam pages on your website these hackers will link to the new spam pages they have put on your site and get them indexed by Google. This usually ends up with your website being removed from Google's index as a result. Ensuring a high level of website security ensures this never happens.
Improving Your SEO Rankings
The first step in any SEO strategy is to ensure that all on-page SEO factors have been implemented correctly and that any negative ranking factors have been removed. This ensures that your website has the best possible chance of ranking on Google. The next step is to plan and implement a solid off-page SEO strategy designed to build incoming links to your website with the keywords you want to rank for in those links.
Achieving top SEO rankings is not an easy feat but when you do start ranking at the top of Google for your most valuable keyword phrase your business will change forever.