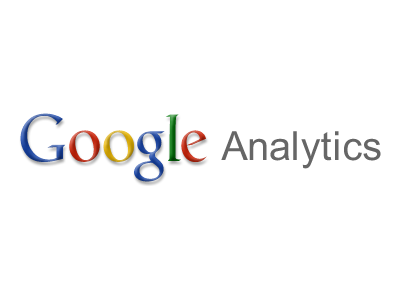 Google Analytics is one of the best tracking and analytics software packages on the market. Most of the biggest sites on the Internet use Google Analytics to track their visitors. Look at the top ranked sites in Google and most of them have Google Analytics installed.
Don't let the fact that the software is free to install and easy to use detract from the level of reporting that is available. Used correctly, Google Analytics can provide you with the information you need to take your website from ordinary to extraordinary.
While Google Analytics has an astonishing number of reports available, you can use the following reports to increase the performance of your website and, in turn, your sales and profits.
Setting Up Google Analytics
To receive the best website statistics you must setup Google Analytics correctly, as follows:
If you don't already have a Google Analytics account click here to sign up
Add your website when prompted and then paste the tracking script provided on every page on your website, right before the </body> tag. If you are confident with this get your web designer or webmaster to set this up – it is relatively easy.
Go to the Analytics Settings, edit the website profile and setup Goals for your site. Add the 'thank you' pages that visitors are taken to after they complete a form or purchase something online. This is a critical step that provides a higher level of reporting detail.
With tracking code on every page and conversion goals setup you can now start to analyse your website to improve its performance.
Valuable Analytics Reports
The following reports are extremely valuable in your understand of where your traffic is coming from and how it interacts with your website. Importantly, you should always click the 'Goal Conversion' tab next to 'Site Usage' to see the conversion rate for each item in each report (just press CTRL+F to search for 'goal conversion' on the report page)
Top Traffic Sources – this report is accessed at TRAFFIC SOURCES -> ALL TRAFFIC SOURCES and shows you where your visitors are coming from. It shows you search engines, referring sites, paid advertising and so on. By having a strong understanding of where your traffic is coming from you can decide where to invest your resources for maximum leverage.
Keywords – this report is accessed at TRAFFIC SOURCES -> KEYWORDS and shows you the keywords that people are typing into the search engines to land on your site. You can separate this report into Paid (ie Adwords) and Non-Paid (ie SEO) to further analyse your results. By understanding which keywords are producing website conversions you can focus and re-align your SEO to those keywords that are producing results.
Search Engines – this report is accessed at TRAFFIC SOURCES -> SEARCH ENGINES and shows you which search engines are sending you traffic. If you are optimising for Google you will most likely see that Google sends you the most traffic by far. This report shows you which search engine you should be focusing your SEO efforts on.
Top Content – this report is accessed at CONTENT -> TOP CONTENT and shows you the most popular pages on your site. You will usually see the home page at the top, but the most important information to garner from this report is the pages that your visitors browse to after visiting your home page. These are the pages which you should be split-testing using the Google Website Optimizer.
Top Landing Pages – this report is accessed at CONTENT -> TOP LANDING PAGES and shows you the pages where people first land on and interact with your site. Most people think that their home page is the first page that people land on, but when you have SEO rankings people can enter your site from any page. By understanding which pages people are landing on you can ensure that those pages are worded and designed to give the visitors a great user experience, which then leads to conversions.
Top Exit Pages – this report is accessed at CONTENT -> TOP EXIT PAGES and shows you the pages where people are leaving your site from. Find the top exit pages and look for reasons why people are leaving from this page and identify solutions to fix this problem.
Goals – this report is accessed at GOALS. If you have more than one goal setup you can see the results you have achieved for each goal. While this report is good it is far better to click on Goal Conversion on each of the reports within Google Analytics.
New vs Returning Visitors – this report is accessed at VISITORS -> NEW VS RETURNING and shows you how many new and returning visitors you are receiving each month. If your site is a lead generation or ecommerce site you want to make sure that you have a high number of new visitors each month.
Browsers – this report is accessed at VISITORS -> BROWSER CAPABILITIES -> BROWSERS and shows you which Internet Browsers (eg Firefox, Internet Explorer) people are using to visit your site. It is critical to ensure that your site functions correctly in all browsers to ensure a good user experience – you would be surprised at how many sites do not work in Firefox!
Dimensions
Dimensions provide more advanced reporting within any of the reports listed above and throughout the Analytics package. By using dimensions you can drill down within reports and get additional insights which you can use to improve your website.
While there are dozens of dimensions available, here are some helpful dimensions to get you started.
Keywords with Landing Pages – after opening the Keyword report (outlined above), select 'non-paid' keywords (so you can see the SEO traffic you are receiving) and then click on your most popular keyword. Once you are in this report click on the drop down menu 'dimensions' below the main 'visits' statistic and select 'landing page'. This report shows you the pages that users land on your website after typing in that keyword phrase. To ensure a good user experience, and maximum conversions, ensure your web page is customised to the words that people are typing to land on that page.
Search Engines with Country – after opening up the Search Engines report (outlined above) click on the search engine (eg Google) and then select 'country' or 'city' from the 'dimensions' drop down menu. This report shows you where your visitors are coming from within each search engine. With this information in hand you can further customise your website to appeal to the locations where most of your visitors are coming from.
Dimensions are available with any Google Analytics report, so play around and see which reports provide you with the greatest insight.
Google Analytics Tips
The following tips will assist you when analysing Google analytics reports:
Always use the Goal Conversion tab when reviewing reports so you can see which keywords, search engines, referring sites etc. produce the highest number of conversions.
Conversion rate is better than bounce rate – if you are tracking conversions (and you should) the conversion rate is a much more important metric that the bounce rate. While the bounce rate is an important initial metric, the conversion rate is the metric that will make or break your business.
Compare data to the past – if you want to compare how your website is doing between one date range and another, check the 'compare to past' checkbox at the top of the page (below the date).
Use Google Tracking URLs for more accurate reporting – Google provides URL tracking that integrates with Google Analytics. By visiting this URL and creating a tracking URL you can get more accurate data from email campaigns, offline advertising, banner advertising, paid advertising and much more, which you can then review in Google Analytics using the same reports as outlined above.
Add reports to your dashboard – once you have found some reports you really like, click on the 'add to dashboard' link at the top of the page, above the chart. This will add the report on your Google Analytics home page so you can see it when you first login. Add all the reports you use on a regular basis.
Google Analytics is a great tool for understanding how your website visitors are interacting with your site but the number of reports can sometimes be overwhelming. Use the reports outlined above and you will gain some great insights into how your website is performing.