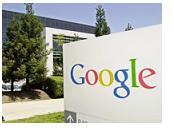 The facts speak for themselves…
Internet advertising is really becoming the best method of advertising in the world.
In the first 6 months of 2006 internet advertising hit a record 8 billion dollars with the estimated expenditure for the full year of 2006 estimated at 15.7 billion dollars… according to a recent study by the Interactive Advertising Bureau and PricewaterhouseCoopers.
… that's the same value as the annual GDP of countries like Uruguay, Iceland, Panama and Yemen!
Search marketing has grown by a staggering 40% over the past 12 months proving that having an online presence is critical in achieving business success in the 21st century.