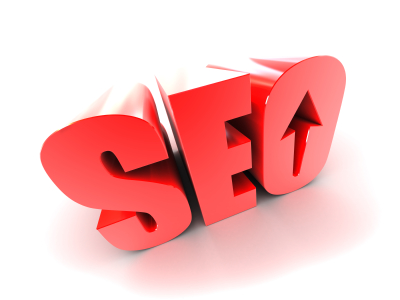 There's no doubt that search engine optimization (SEO) is one of the most profitable marketing channels available to businesses, yet why do so many companies fail to make any money from SEO? Here are 5 strategies we use on a daily basis to increase the profits we generate for our clients from SEO…
1. Focus On The Right Keywords
Seeing your website rank on the first page of Google can be very exciting but that excitement will quickly dissipate if you don't start seeing the profits start rolling in. While SEO is all about ranking a website at the top of Google, the keywords you choose to focus on will make the difference between generating a profit or taking a loss.
Focusing on keywords that have a high search volume each month isn't the only factor you should consider. Whether the keyword is a transactional keyword (ie a keyword that a searcher types in to buy something) or an informational keyword (ie a keyword a searcher types in to research something) will make all the difference to how much profit you make from SEO.
2. Improve The Performance of Your Website
Many business owners are happy to spend $3000 or more per month on marketing their business but hesitate when it comes to investing in their website – this is a huge mistake. Your website holds the key to unlocking the full profit potential the Internet provides… the better your website performs, the more profit you will make.
One of our recent clients hired us for both SEO and website design. After 4 months of SEO we increased their traffic by 207% from 527 to 1,620 visits per month. We also redesigned their current website, improving their website conversion rate by 327% (ie from 1.33% to 5.68%). The result? We increased the number of sales leads they were receiving to 92 leads for the month, up from 7 leads per month when we first started – an overall increase in performance of 1,214%! That's the power of a good website.
3. Make A Better Offer
Your offer is what you're telling your prospects you will give them if they take action on your website. It can be as bland as 'contact us' or as good as a 'free consultation' or a 'free review of their business'. The better you make your offer the more profit you will make from SEO. The key to making a successful offer is to provide something that your prospects value. It will usually cost you either time or money to provide this offer, but the benefits will definitely outweigh the costs.
For example, at Web Profits we offer a free SEO analysis for businesses interested in investing in SEO. We help them assess which keywords they should be focusing on and we provide a strategy that will help them get results. We could have offered a 'free consultation' instead, but a 'free SEO analysis' has a much higher value and generates a much higher response from our SEO rankings.
Once you have created your offer you should include it in your Title Tags and Meta Tags (which appear in your ranking on Google) as well as throughout your website.
4. Capture Email Addresses
Most of the people that visit your site will leave and may never come back again. If you have a website conversion rate of 10% you are doing very well but it still means that you are losing 90% of your visitors, maybe forever. By capturing the email addresses of website visitors that aren't yet ready to take action on your main offer, you can use email marketing to stay in touch with them over time so that when they are ready to buy, they think of you first. Email marketing is one of the best methods of maximising the profits you earn from SEO because you pay for the lead once and you can then market to that lead over and over again.
The key to maximising the number of email addresses you capture on your website is to create something of high perceived value but low actual cost. The best example of this is to write a free report that solves the biggest problem or answers the most important questions your prospects have. For example, at Web Profits we offer a free report called 'Secrets of Online Marketing' where we share the strategy we use to help grow our clients' businesses online.
Remember that this is one of the the first critical experiences your prospects have with your company so make sure that the content is of the highest quality because the quality will play a very important role in the profits you generate.
5. Split-Test Your Most Visited Landing Pages
Once you start driving qualified prospects to your website through SEO you'll find that different web pages on your website have different conversion rates. One page might have a conversion rate of 1%, another might have a conversion rate of 5%. The conversion rate of a web page is affected by a number of factors including what keywords the prospect used to get to the page, the message of the page, the design of the page and the offer you make. One of the most profitable strategies you can implement is regularly split-testing the most visited pages on your website.
Split-testing is the process of creating a copy of a web page, changing just one element on that page (such as the headline) and then rotating visitors between both versions – the first person will see version 1, the second person will see version 2, the third person will see version 1, and so on. Aside from a complete website redesign, split-testing is one of the only methods of increasing the performance of a web page over time. And even if you do completely redesign your website, you should still be split-testing every month – we've been split-testing our website every month for the last 5 years.
Are You Making Money From SEO?
Investing in SEO can be extremely profitable for your business but only if every part of the overall strategy has been implemented correctly. If you aren't generating the profits you want from SEO then implement each of the strategies mentioned above and you'll see a signficant increase in your online profits.