39 of the Best Online Marketing Articles of All Time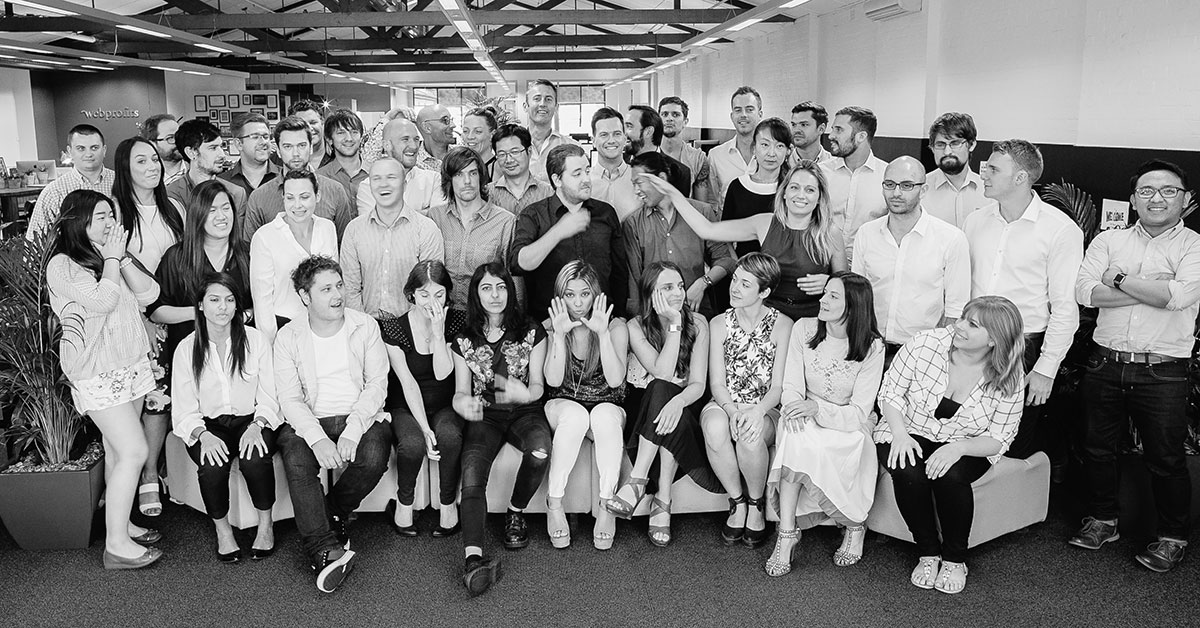 Develop a digital marketing strategy that drives growth with this FREE 72-page Digital Marketing Strategy Planner (with supporting templates).
We love learning at Webprofits.
On any given day we're circulating 10-20 articles throughout the company through Slack (our internal communication medium) on everything from social media, to online marketing, PPC, SEO, content… you name it.
So we figured it would be a good idea to ask our team to choose their favourite online marketing article of all time.
With so much great content online these days it's hard to pick a favourite, however we've done our best to pick the one we each like the most.
Ales Pokora, Social Media Specialist
"Basically, advertising is all about psychology. We have all these variables like copy, images, and emotions to persuade people that they want, need, desire our products. This article suggests some awesome ways we can use psychological techniques and the latest research to craft Facebook ads to maximise persuasion and help them stand out from the crowd. Very useful information in such competitive industry."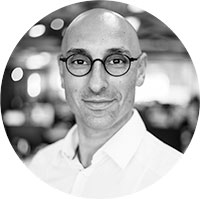 Alex Cleanthous Chief Innovation Officer
"I'm inspired by companies that have achieved astounding growth. This is a great article on the mindset of scaling a company fast."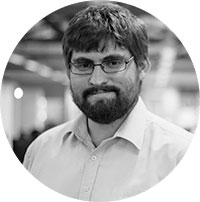 Alex Mason, Senior SEO Producer
"This is more of a very comprehensive and word-heavy tool than a straight-forward article, but that's what attracts me to it. Conversations about ranking factors are what gives a group of SEO professionals their collective noun, 'A Disagreement'. While not completely accurate, and to be relied on at your own peril, this is a fantastic tool to introduce to your team and get them talking about what may or may not work in SEO, and to me, there's nothing better you can get out of an article."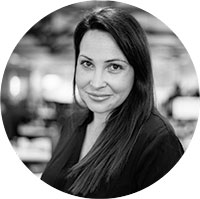 Amber Dermoudy, Head of Social Media
"This comprehensive blog article looks to the debunk the misguided opinion that social media marketing cannot be used for sales, and in support gives readers a number of excellent case studies (132 in fact) of social selling as a viable business solution."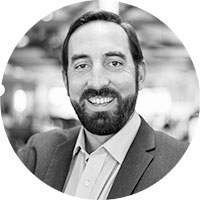 Ben Fitzpatrick, SEO Strategist
"I love this article because it simultaneously gives examples of the most effective and difficult link building tactics available in digital marketing and then acts as an example of how to successfully implement them. Whether you have years of experience in digital marketing for massive corporations, are just starting up and trying to hack your way to growth or are anywhere in between, there's actionable advice throughout this article."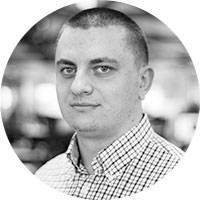 Catalin Andries, Senior SEO Producer
"SEO is almost 20 years old and has matured in many aspects. It is so powerful that if you don't do it properly, it could shut down your business. SEO is not a system you can game and this is where you can differentiate yourself from your competitors.
SEO might be frustrating for website owners and they should understand that getting to a place where getting 'rewards' from Google or any other search engine it takes time and a good action plan. This is the perfect combination of technology, analysis, creativity and implementation."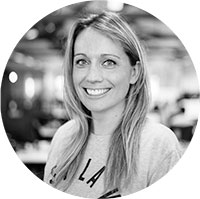 Catherine Dix, SEO Account Director
"When it comes to SEO, there is so much information and misinformation available online. The Neil Patel guides are all brilliant examples of next level content and the one for SEO is particularly awesome. The content is not only technical and highly actionable, but every single page and paragraph is designed in a way to make it digestible, easy to read and highly engaging. This piece of content is always a must for anyone who starts working at Webprofits as part of the SEO team."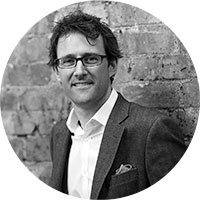 David James, Online Business Strategist
"We are always trying to push ourselves to work smarter, not harder. Getting more out of everyday is a constant challenge when it comes to online marketing. This infographic gives a few more ideas."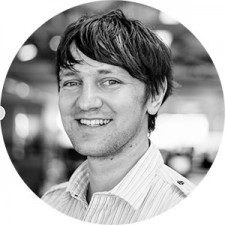 Duncan Jones, Head of CRO
"This article offers an inside look at the "darker" side of online marketing – certainly not something we will be rolling out for clients at Webprofits anytime soon, but a very interesting insight into the craftily written ads and landing pages you've almost definitely seen all around the internet and the extremes these marketers go to to sell their products online."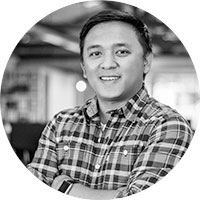 Erico Marcelino, Web Designer
"Coming from a visual communications background, I find it extremely interesting how something as simple as the choice of typeface or font can significantly affect the thought process of a reader. This article touches on a study where readers were given a passage from a book followed by two yes-or-no questions asking if they agree with the passage and its credibility. The research actually had a hidden agenda – unbeknownst to the readers, the book passage was presented in six different typefaces ranging from the elegant Baskerville typeface to Comic Sans. Needless to say the Comic Sans readers were less inclined to agree with the passage whereas the the Baskerville readers were more likely to agree. This attention to typography is just as important in online marketing whether it'd be in ads, on websites or on landing pages.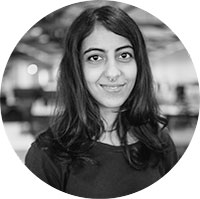 Fay Janabi, Content Producer
"This article wraps up all the basics of content marketing and more. Using case studies it shows how making the effort to build a solid and thorough content strategy is worth every step of the way. Although sometimes it seems like certain small strategies have little effect on the overall success of a brand, they actually all work together to increase reach and engagement."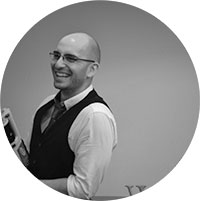 George Cleanthous, SEO Strategist
"In 2012, Google released the Disavow Tool for webmasters to assist in recovering from Unnatural Links penalties. This article gives a quick summary by confirming that links are used by Google to rank sites (among 200+ signals back in 2012), and links to their key pages on the types of links and other strategies that they disapprove of. While initially launched for manual penalties only (Manual Actions in Google's Search Console) as a way for webmasters to recover from penalties when they have been unsuccessful in removing the unnatural links, it has since become exceedingly useful in resolving algorithm penalties – in particular as a result of iterations of Google's Penguin algorithm updates, which do not appear in Search Console. For those of us who have been working in SEO for years across multiple industries and websites, you may remember the pain of trying to recover from a penalty, especially those you inherited from old SEO strategies or website hacks. When this article was published signifying the launch of this tool, a massive sigh of relief was felt globally in the industry."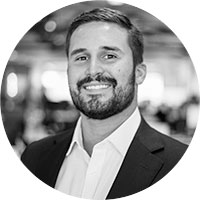 Gordy Cassaco, SEO Specialist
"I really like this article for two reasons. First, it shows that there is more to SEO than just link building and keyword research. Second, it showcases some pretty creative ways to improve optimisation strategies and increase conversions. As an added bonus, the discussion that takes place in the comments is robust and chock full of great ideas and interesting SEO discussion."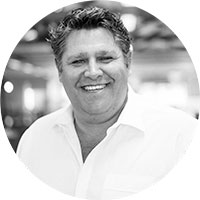 Ian Reiprich, Online Business Strategist
"As a newcomer to this side of marketing, SEO was the hardest strategy to grasp, and this article helped me immensely. It's well set out, making it easy to read and understand."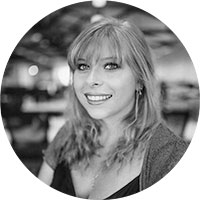 Jacqueline Charlton, Content Specialist
"Buzzsumo is a resource that we use daily in the Content Team, and this article of their research findings gave some great insights into what makes good content, and how people are engaging with content online. Since this article was first released, we have implemented several of these techniques into our best practice guidelines, and continue to make improvements every day."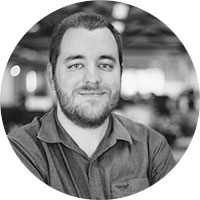 Jamie Hales, Senior CRO Producer
"Coming into Webprofits with plenty of online marketing experience but behind in conversion rate optimisation, ConversionXL has been a wealth of information. I like this article in particular because it debunks a lot of the myths of conversion optimisation and succinctly outlines the strategy and requirements for an efficient and successful conversion optimisation campaign."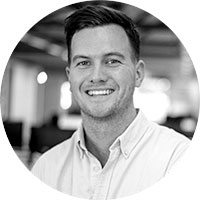 Jason Garrard, Senior Social Media Producer
"For the Instagram marketing skeptics, this is a great article that gives a breakdown into some of the tactics Nathan Chan, co-founder of the online magazine for entrepreneurs 'Foundr', used to make Instagram marketing look easy. Not only did Nathan's strategies increase engagement on the platform, they also drove substantial revenue, all for FREE (minus time and effort). What's even better is that Foundr's Instagram growth is showing no signs of slowing down. At the time this article was written (April 2015) Foundr was sitting at 111k followers, today (Oct 2015) they're on 403k… "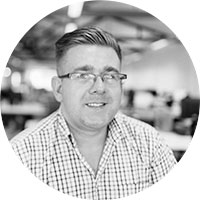 Jaroslaw Siekierski, Senior Link Builder
"This infographic gives me a lot of details about the Australian e-commerce market, which is slightly different than in the USA or Europe. I think this is a great piece of information about people's habits and preferences, what might be very helpful in future SEO strategies."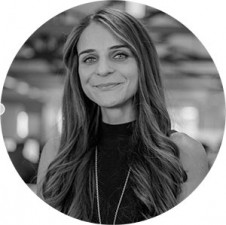 Katherine Chalhoub, Social Media Specialist
"This article combines my passions: Music, fashion, art and marketing. I love the creativity used within the clip – this is definitely the calibre of campaign I'd love to be working on soon"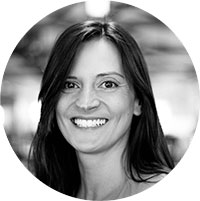 Laura Evans, Senior SEO Producer
"This article covers 16 different detailed strategies and tools for producing engaging online content, that garners social shares and links. Each strategy has a step by step guide on how to execute the theory."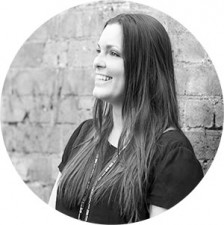 Lauren Keane, Online Business Coordinator
"This article is a collaboration from 20 online marketing experts worldwide that made predictions about the future of Online Marketing. What you'll notice when you read these predictions is how strongly Webprofits' current service offering and direction align with ALL points, particularly "Prediction 2: Marketing Channels Will Be Even More Connected". And that's damn exciting!"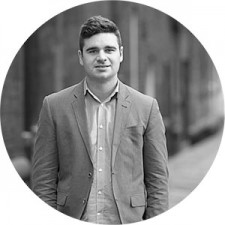 Lochie King, Online Business Strategist
"I like this article because it outlines the ever moving market place and the need on research, understanding your key customer before putting together a digital strategy. Simple article but hits home all the basic points of online marketing."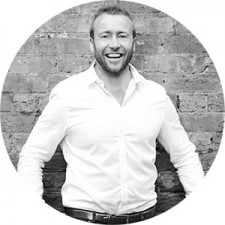 Luke Stronach, Sales Director
"This article showcases the expertise of Webprofits, and effectively sells without trying to sell."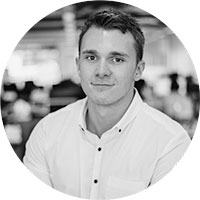 Matthew Siddle, CRO Producer
"Besides being a very funny read, with various combinations of PPC chat and .gifs, the article discusses the strange similarities between toddlers and pay per click advertising."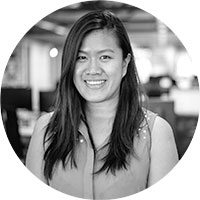 MeiZhi Teoh, Link Builder
"Many people think you need to be in Google's top 10 to drive organic traffic, but this article explains how you can drive organic search traffic without ranking on the 1st page."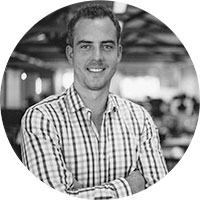 Mitch McCormick, CRO Producer
"Great story about Noah getting fired from Facebook and what he learned from it. Noah then went on to launch the very successful AppSumo"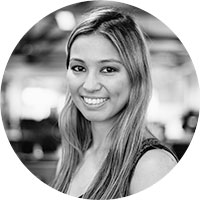 Naomi Davis, Social Media Producer
"This article is a good overall look at digital marketing in 2015, ideas on how other businesses are using it and how you can use it. As a small business owner myself, I found it useful and I think would help others who are running businesses to understand the complex world of online marketing."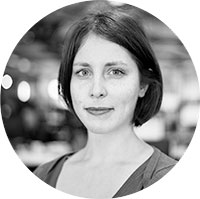 Natalie Sareff, Social Media Producer
"Product features are great, but this is an important reminder of why nothing replaces the genuine engagement of insight-driven strategy and copy."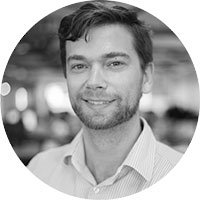 Ollie de Vries, CRO Strategist
"This article outlines the best way to go about not only getting your team and key stakeholders keen to proceed with a website/campaign optimisation plan, but the best approach to leading the conversation and driving enthusiasm. There's everything from how to set expectations through to the best way to plan and develop the briefs."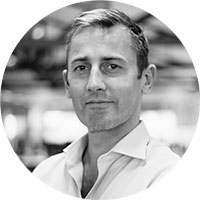 Paul Sprokkreeff, Managing Director
"This article broached the difficult and often hard to fathom topic of big data, what it represents and how it is evolving."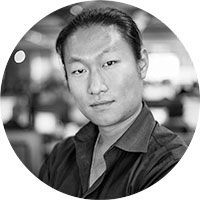 Peter Yun, CRO Specialist
"A broader insight into strategic marketing and how the role of digital media is assessed by corporate entities. Of particular interest, the interactive 'The Orchestrator Model' aims to define business initiatives."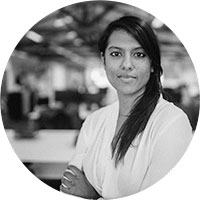 Prerna Kapoor, Senior CRO Producer
"Really interesting article about how two co-founders grew and sold their ecommerce start up and the top lessons they learned. I particularly loved how they learned to be frugal in the online space and how experimental they were in order to achieve growth. A must read for every entrepreneur at heart."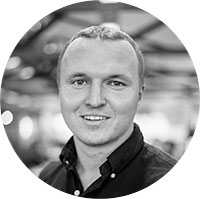 Sam McIntyre, Social Media Producer
"Instagram is one of the fastest growing Social platforms and recently they have introduced a broad-based Ads / Sponsored post feature. This involves the same targeting options as Facebook through Business Manager. It's extremely exciting as this enhances the opportunities and reach through the Instagram platform."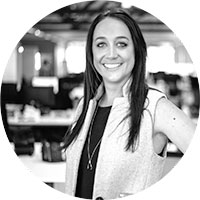 Sophie McAulay, Content Specialist
"So many people fall into the trap of thinking that they can create amazing content, and everything else will follow. In reality, amplification is just as important (if not more so) than the content creation process. This article serves as a great reminder that 'terrible content can still get thousands of shares when it comes from a well-established influencer or outlet', while the average business needs a much different approach."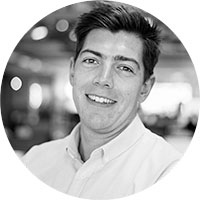 Tait Lawson, CRO Producer
"Really interesting insight into how the human psychology of emotion can play into effective customer engagement strategies. Levering the power of emotion is an effective tool to enhance marketing and trigger a response through your messages."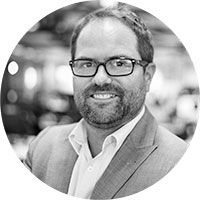 Nick Brogden, Senior SEO Producer
"This article explains the complexities of local advertising in a more realistic way than others before it. It also contains a great quote 'Sensible marketing programs don't rely on a single source of leads, as that provides a single point of failure'."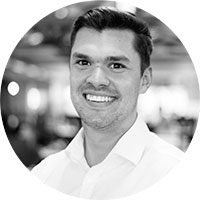 Tom Gergich, CRO Producer
"This provides an in depth analysis of how we can utilise the predictable elements of psychological behavior and convert leads into conversions. Psychology shows that we as humans are realtively predictable creatures and from a marketing perspective, that means conversions."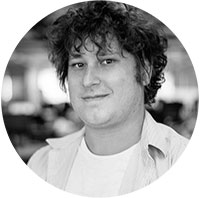 Tim Groeneveld, Developer
"Many people want to be in position #1 for their website on Google, but they don't think about what is required to get them there."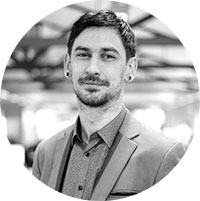 Troy Daniels, SEO Producer
"Building and maintaining a high quality backlink profile is an important component of any good SEO campaign. This article outlines link-types to avoid, and why – including several that were both popular and successful until very recently, and that are still being built by a concerning number of other agencies. Building high quality backlinks helps to produce sustainable SEO results, as well as a more pleasing internet user experience overall."
Bonus Article: SEO Strategy to get to 100K Organic Visits Per Month (With Action Plan)
What's your favourite? Feel free to post it in the comments section below.
Need help with digital marketing? Click here to find out how Webprofits can help.