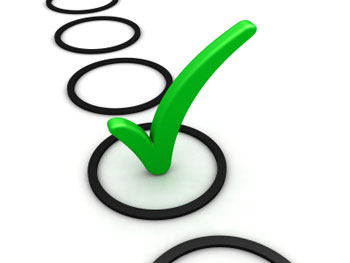 The Internet has completely revolutionised not only the way businesses operate but how businesses market and connect with their customers. Yet according to the latest eMarketer report, 33% of B2B marketers don't track their return on investment through their online marketing initiatives.
So, how well is your business doing online? And just how effective is your online marketing strategy?
Here are 5 questions you should know the answer to…
1. What Keywords Are You Ranking For And Are These Of Value?
Are the keywords you are ranking for on Google high value keywords for your business? And do these keywords bring traffic to your website?
There are three keyword types that people refer to in regards to search engine marketing. These include:
Navigational: this keyword type is used to define when someone is looking for a specific web page and has some knowledge on the result they want their search to find.
Informational: this is a keyword people will use when researching or looking for information on a particular topic.
Transactional: a keyword commonly used by consumers when they are looking to purchase a product or service.
An effective Search Engine Optimisation (SEO) strategy will focus on keywords that are relevant to your business, are transactional keywords (rather than informational) and have the highest monthly traffic volume on Google. There is no point ranking on Google for keywords that are informational and have no search volume as it will not drive traffic to your website to convert into sales.
TIP: Use the Google AdWords Keyword Tool to gain insight into the monthly traffic for each keyword you are optimising for on Google. Make sure when you do this that you look at the 'Exact' match keywords rather than 'broad' match. Exact match looks at the traffic for that exact keyword phrase. Broad match will display all traffic for the exact phrase as well as other similar or relevant variations.
2. What Is The Conversion Rate Of Your Website?
A website 'conversion rate' is the rate at which your website converts visitors into sales or enquiries. If you are receiving 500 monthly visitors to your website and from this you receive 5 enquiries for the month, then your website conversion rate is 1%.
TIP: Are you ranking in Google and getting traffic to your website but not gaining a return via sales or leads? Rather than paying more money for more visitors to your site, invest in a new website design with a modern look that trumps your competition and has the added marketing science integrated. This will not only give your online business a makeover but also significantly increase the enquiries or sales from your current visitor numbers.
3. How Much Organic Non-Branded Traffic Is Your Website Receiving?
Use Google Analytics to track your visitor numbers, or 'traffic'. Here are some traffic terms to help you understand three important types of traffic:
Paid Traffic: This is traffic or visitors you receive to your website through a paid campaign or Google AdWords. If you are currently utilising a Pay-Per-Click strategy, the traffic this generates is viewed as 'paid' traffic.
Organic Traffic: Organic traffic refers to those visitors who have found and accessed your site through a search engine like Google.
Branded Traffic: This refers to those who have searched for your name or brand in the search engines. For example If someone was to search for 'Web Profits' in Google and then click through to the website, this would be considered 'branded' traffic.
TIP: Rather than tracking repeat customers or people who already know your brand, it is important to know how accessible you are to those searching for what you do so you can access new markets and customers. Therefore, new customers can be seen through looking at organic, non-branded traffic. This traffic type should be the focus of you online marketing and SEO initiatives.
4. What Is Your Current CPA?
CPA is an acronym for 'Cost Per Acquisition' and refers to how much money you are spending for a lead or sale. The CPA determines how cost-effective your Google AdWords campaign is.
EXAMPLE: If your company spends $100 through Google AdWords on 100 visitors and 5 of them contact you through an enquiry, then your CPA is $20. To ensure cost-effectiveness you also need to look at your average sale worth and the profit you receive on each sale or product. If your company has an average sale worth of $1,000, then this CPA is awesome!
5. Do You Have A Social Media Presence?
With the increase in popularity of social media, and 48% of the Australian population on Facebook, having a social media presence for your business is becoming a must. This platform is becoming a great way for you to create a two way conversation with your market, and make sure your business is the name on consumers' lips when considering your service or product.
TIP: We have reached an age where money really can buy friends – but what sort of friends are you really paying for? Quantity or quality? While 5,000 friends may look impressive on Facebook or Twitter, this would be worthless if they didn't amount to any sales or future business. Make sure you attract and engage with Facebook Fans and Twitter Followers who are in your target market, are potential consumersor clients and have an interest in your brand to ensure the money is invest is done with advancing your business in mind.
So, how effective is your business online?