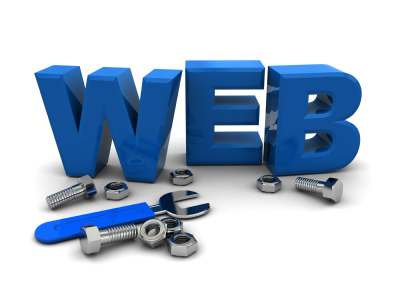 There are a number of strategies you can use to turn your website into a sales machine. Let's start at the top.
1. Where Is Your Phone Number?
We may be deep into the internet age but the age of the telephone has yet to go the way of the dinosaurs. So, where is your phone number positioned on your website? If you say anywhere other than top right and on every single page then your website is performing like a V-Dub rather than a Ferrari.
Let's make it easy for people to contact you. Sounds simple doesn't it? And hey, often a chat with a potential customer can make all the difference in the age of email… it's been proven time and time again to be effective.
2. Navigation
How easy is it to navigate your website? At a glance does a potential customer know exactly what to do or what you do? How much thought is behind the words used in the navigation and how descriptive they are?
Navigation should never be a bland or a basic recitation of your available products or services and I mean that exactly. In today's marketplace it is rarely acceptable to simply state 'Products' and 'Services' alongside 'About Us' and 'Contact Us'.
Solutions vary from business to business but your navigation's effectiveness derives from a concerted effort to enunciate the website's goals via navigation. It is far more than a simple outline of available web pages.
Consider listing product or service types in the main navigation rather than under the dreaded 'Product" or 'Services'. If it is a large site define categories of products or services with product or service types under each category. Whatever the size of your site, speak to what your market is looking for.
3. Your Message
Why is your business better than another?
You know why, but how effectively are you communicating this to your customers?
If you aren't effectively communicating this then how can you expect potential customers to differentiate you from your competitors?
The solution is to define your message.
What is your market looking for?
What are you offering?
What are your competitors offering?
What do you stand for?
There's a myriad of solutions that can't be fully explored here beyond a simple guide but you cannot leave such crucial communication to a lone paragraph buried in the content of your Home Page or any other page for that matter.
To start with review the current message on your Home Page and ask, "Does this represent who we are and what we offer?"
If it doesn't then strive to discover what that message is and once you have it say it loud, say it clear and follow it with the all important…
4. Call To Action
How hard are you making it for potential customers to utilise your services or buy your products? Even if they understand your message what do they do next?
Do they have to delve and decipher through dense detail just to find what you have to offer? If so you need a clear call to action in the form of a strong, defined button with a clear and concise message.
Ill-defined content with no clear purpose is a labyrinth of lost conversions. The call to action provides the visitor with a clear path that leads them to becoming a customer or a sales lead.
Without it your clearly defined message is simply a statement rather than a sales pitch.
5. Sales Elements & The Free Offer
Are you burying the most saleable points of your business within general content?
Then don't.
Sales elements are there to sell. From the Home Page to every page they work to continually back up your message and open up the site by providing reasons to browse and investigate why you're better than 'X'.
How else are they going to know if you don't tell them?
And while we're at it let's provide a point of differentiation by offering a portion of our service for free in order to generate a sales lead. This can be achieved by utilising a 'Free Report' a 'Free Quote' or any number of offers that can gain you that lead while backing up your main message. This also allows you to continue that all important dialogue with the customer after they leave your site.
6. Brilliant Design
If your web presence is dated or dull what do you think your market thinks of you? Forward thinking? Dynamic? Not likely.
The world of design is an ever-evolving beast and never more so than within the creative sphere of Web Design.
Web Designers must not only contend with a constantly evolving arena of ideas and approaches but must also do so within a constantly evolving framework of technology. Our job is to constantly and consistently keep up with or stay ahead of the pack. We must be aware, focused and forward thinking.
How this relates to your website is that the above creates a verifiable web standard consciously or even unconsciously identified by your market. You will be judged almost solely on appearance and whether you measure up is made in an instant. How can you speak to your market when you're making your pitch in the equivalent of bell bottoms and a purple paisley shirt?
And this is where we come in.
If you're looking for a website that is a veritable sales machine with brilliant website design including all of the above then call us now on 1800 932 776 or click the button below for a Free Website Analysis and discover how your website stacks up.