The challenge
With the nbn™ being rolled out across Australia, Aussie Broadband came to the realisation that the provider they had been using as their infrastructure partner were creating an extremely poor service for Aussie Broadband customers. This left Aussie Broadband with a choice: they could either continue as they were and struggle to provide the quality of service they wanted, or they could evolve and build a nationwide nbn™ network that could compete with the big 4 telcos. They chose the latter and to support this initiative they needed to ramp up recurring revenue significantly.

Main Goal
Double recurring revenue in one year from $25 million to $50 million.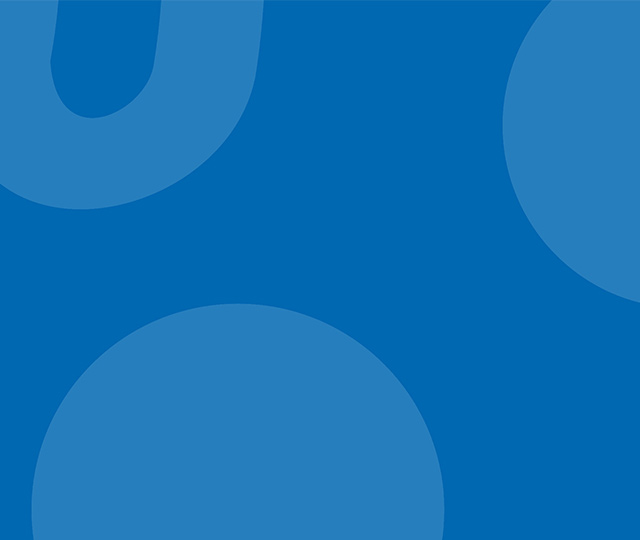 The solution
The nbn™ at the time was a hot topic of conversation, with congestion problems being experienced by many Australians the primary issue. Congestion problems were not limited to a single provider - during peak times the majority of the 170 nbn™ providers in Australia were failing to deliver on promised internet speeds, largely because the majority of them were being powered by the big 4 telcos.
This was Aussie Broadband's big opportunity to make their network the exception, and so they publicly declared that they would ensure their nationwide nbn™ was high quality with enough capacity purchased for every one of their customers - something they opened up for customers to monitor for themselves.
To highlight this difference - we launched the "Say No To The 6pm Slowdown" creative campaign which highlighted exactly why peak-time congestion happened, that providers could actually do something about it and highlighted Aussie Broadband as a better alternative than the big four.
To get this message in front of the right people we utilised our Fluid Approach to Growth Marketing and rapidly tested channels and tactics - scaling up the ones that worked and automating as much as we could to free up time for future growth ideas.
Some of the most effective tactics we employed included:

Facebook ads
Facebook ads were run from 5-7pm during 'peak congestion' times, targeting tech audiences who followed publications like Gizmodo and resided in nbn™-ready areas. We also used creative tactics such as targeting facebook ads promoting content at specific journalists at publications we wanted to be picked up in.

Content marketing
Utilising content to increase organic traffic with blog articles written based on search volume and industry/competitor audits to find top linked/shared content. We also utilised Aussie Broadbands extensive FAQ database and created and optimised hundreds of individual pages which ranked in Google's Featured Snippets position.

Email automation
Automated email-sequences that triggered once someone checked availability, attempted to purchase online or downloaded one of our free internet speed guides were copy-written and built. Each sequence was dynamic and aimed to sell the best service depending on the nbn™ speed or availability the user could get.

Conversion rate optimisation
A new website was designed & developed by Web Profits and then constantly reviewed and optimised continually to maximise the conversion rate, through actions such as: sales copywriting, performance-focused design, an improved online sign-up process, and a nbn™ availability check tool. In addition, this tool could check both speed and availability, making it a unique offering in the industry.

Growth hacking
Growth Marketing tactics including an automated review generation strategy and creation of a referral program were implemented to allow the tech-enthusiast base to refer their friends who complained about the 6pm slowdown on other providers.

Paid search
Targeting people specifically within "nbn™ available" areas when searching for nbn™ providers or general information. We also utilised competitor targeted ads and even bid on nbn™ POI id numbers to capture tech-enthusiasts searching for the status of their nbn™ POI.

Link building
PR and link-building outreach to generate both traffic from specific publications being read by the target market (ie. Gizmodo, Lifehacker, TechGuide) and to build SEO links from high authority sites (ie. Sydney Morning Herald, Oneflare, DailyStar).
Community marketing
Utilising the profile Aussie Broadband's CEO had built on tech-enthusiast forums such as Whirlpool and Reddit to help grow sales with free trial offers, helpful content and #askmeanything threads utilised as tactics.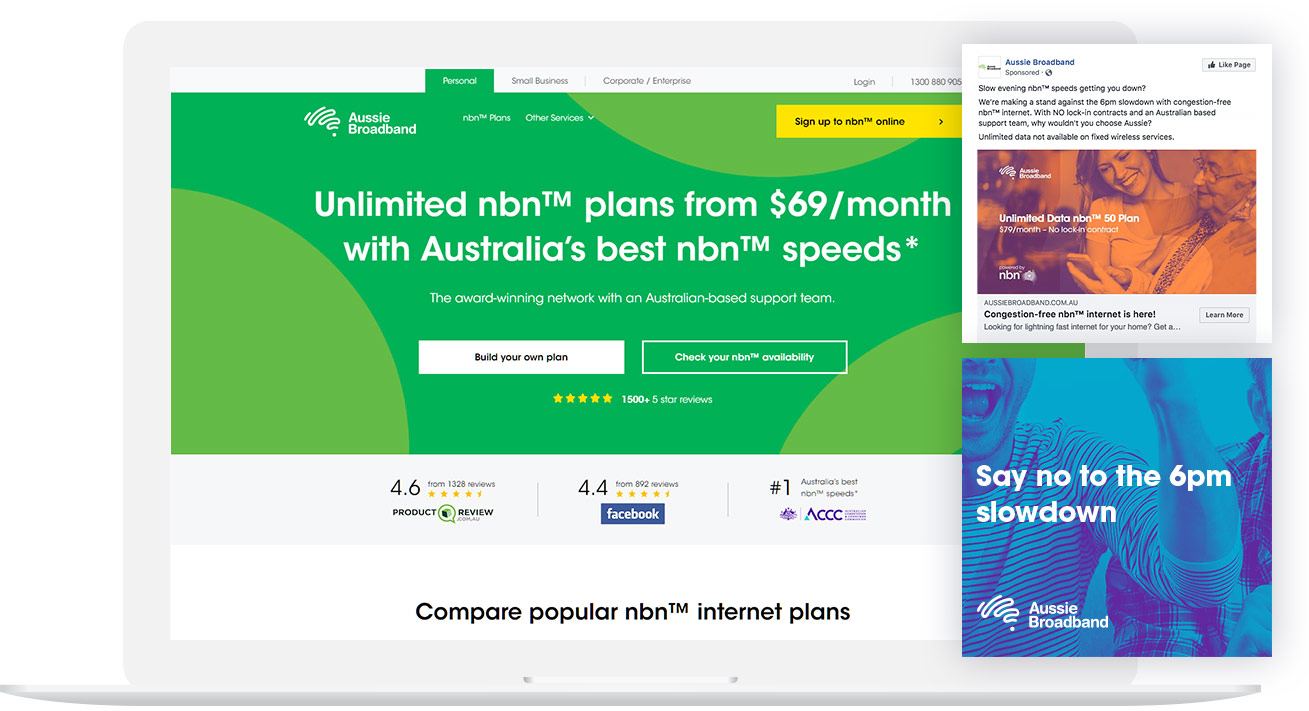 The results
Using our Fluid Approach to Growth Marketing strategy we were able to hit the goal of doubling recurring revenue in one year with highlights including:
133,999 leads including 78,221 nbn™ availability checks
4,709 direct online sales
65,400 Customers (139% growth yoy)
Doubled recurring revenue from $25m to $50m in just one year!
Doubled recurring revenue from $25m to $50m in just one year!