How we helped these 3 companies drive growth with social
Case study

Australian Institute of Fitness
The Challenge
Having seen some results from Facebook, Australian Institute of Fitness sought to grow their fan base and increase engagement on their page in order to further generate leads of potential customers.
What We Did
By creating and sharing content, we were able to grow their fan base considerably. In conjunction with ads and sponsored posts, we were able to turn these engaged fans into website visitors, and eventually conversions.
The Results
Monthly traffic to the website from Facebook grew by 91%, and leads generated through Facebook posts and conversions increased by 57%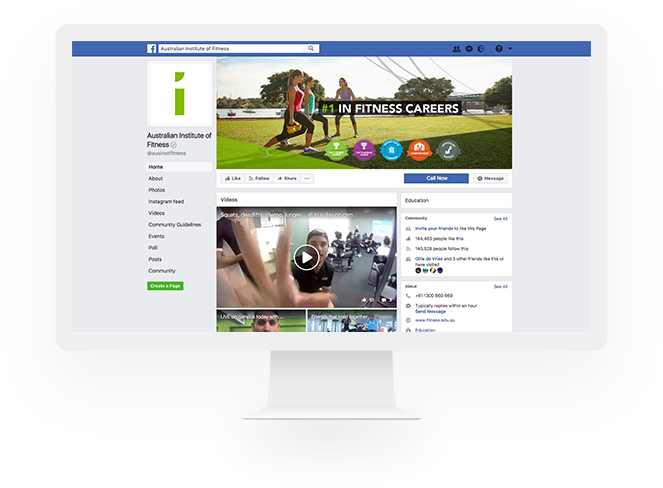 Case study

Max Sparrow
The Challenge
The ultimate goal was to build the Max Sparrow Facebook audience from 0 to 10,000 highly engaged Fans, build brand awareness and generate direct online sales from creative efforts. To make sure we reached these targets for Max Sparrow, we needed to engage a holistic Social Media strategy, which would concurrently focus on all areas.
What We Did
After developing a First person persona for intimate tone of voice, the team consistently shared content on Facebook, as well as ran ads to generate awareness and website traffic. In addition, daily community management was undertaken to maintain person to person dialogue with
The Results
The strategy generated 95,883 engaged Facebook fans, far more than the 10,000 goal. More importantly, this led to more than 113,000 website visits from Facebook.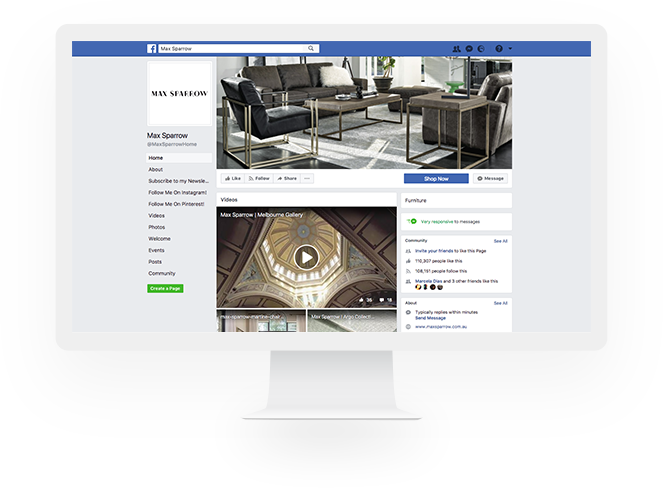 Case study

AllianceCorp
The Challenge
AllianceCorp are a Melbourne based end-to-end property investment solution provider. They wanted to grow their Melbourne based client database while improving on their current CPA from existing Adwords campaigns. The initial goal was to generate leads at a CPA of under $60.
What We Did
Within the first week we launched and tested over 500 Facebook Ads targeting 20+ key target audiences. We split tested different ad placements to ensure we were garnering the best possible results for the marketing spend and then we optimised these ads daily as well as tested new ad angles in order to drive the CPA
The Results
We generated 106 leads @ $42.43 in month 1, followed by 342 leads @ $28.44 CPA in the second month. At last count, the campaign has generated 3,726 leads at way below the $60 CPA target