Building a brand and attracting early adopters
Blackpurl is a SAAS platform designed to replace the outdated technology that automotive and motorcycle dealerships use across North America and Australia. The platform was created with progressive, digitally-minded dealership owners in mind but had a slow start. Blackpurl sought our help with the goal to build a brand that will resonate with their audience and attract early adopters of their exciting new technology.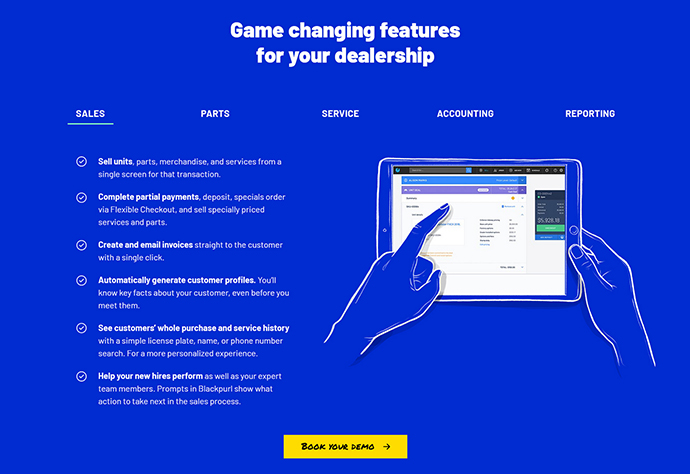 Removing friction through content marketing
We identified that the biggest challenge was the perceived effort required to switch systems, and so embarked on a content marketing strategy that outlined the benefits of the platform while also promoting case studies and video testimonials highlighting how easy it was to switch.
We also ran hyper-targeted campaigns aimed at a small number of handpicked dealerships that the client wanted as customers. Through a combination of email, advertising, and direct mail we were able to win the business of these targeted accounts.