Regaining shelf space and online opportunity
Canterbury felt their brand was becoming lost in the mix of other sportswear brands, they were losing shelf-space and they were missing opportunities online. To regain territory in-store and break new ground online they needed to commit to brand visibility and become 'unmissable'. Using the Rugby World Cup as leverage, Canterbury set out to tackle brands like Nike, Adidas and UnderArmour. They came to us for our digital expertise, entrusting us with the digital arm of their much larger omnichannel campaign.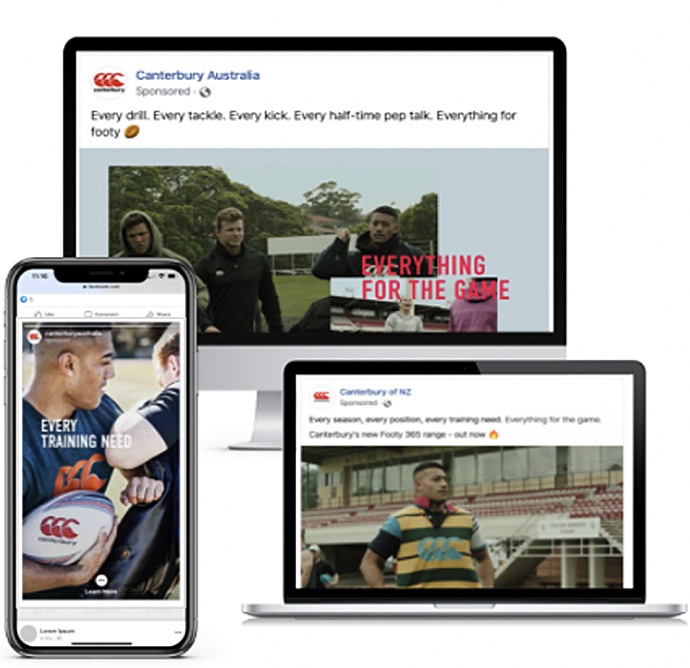 Making gains with a video-intensive approach
With brand engagement as the goal, we recommended a video-intensive approach targeting key audiences across social media and YouTube. These campaigns ran alongside product ads that leveraged artificial intelligence to create more than 150 unique assets promoted around World Cup Game fixtures to coincide with planned above-the-line activity and maximise the audience's exposure to the brand.