Carving out a bigger slice of
the pie
Logitech G is a brand of Logitech and leading innovator of gaming technologies and gear. Despite already having 80% of the market share in Europe, The Middle East, Africa, and Asia Pacific, Logitech approached us to help reach their goal of growing sales of webcams for their Logitech G brand by 20%.
Carving out a bigger slice of the pie was going to be difficult, so we decided to go back to the kitchen and bake a bigger pie.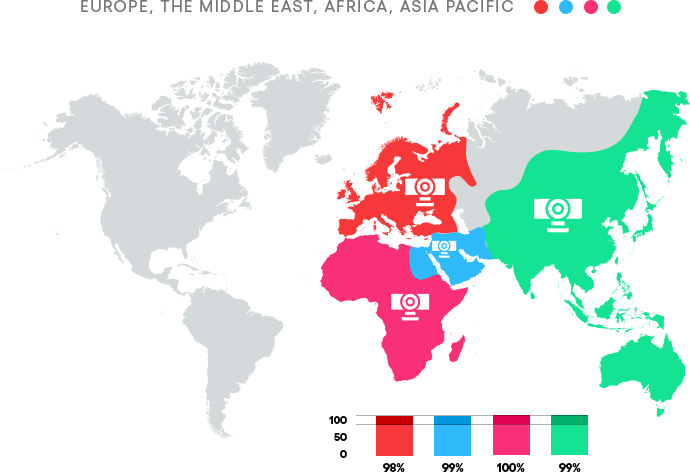 Leveraging social channels with a conversion focus
After analysing the top channels on Twitch, we identified that all but one of the top 50 gamers in the world stream their face as they play.
We created a targeted funnel of video ads to leverage esports players on Twitch and aligned them with specific audience segments where they would have the most impact. Rather than focus on the product, we encouraged the influencers to speak to how much fun it is to stream with video. We then drove sales through retargeting strategies on Facebook and Instagram and more product focused messaging lower in the funnel.
All the assets in the campaign were conversion-focused, which was Logitech's first significant shift away from traditional pure brand-oriented campaigns, and a major step in Logitech's journey to a more performance-focused marketing model.