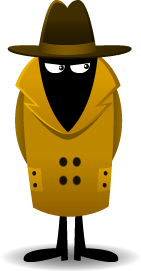 Some people refer to the SEO industry as the 'wild west' because there are no rules or regulations outlining who can provide SEO advice or services… and there are hundreds, if not thousands, of people who take advantage of this.
There are many self-proclaimed 'SEO experts' who, armed with a limited knowledge of SEO and some industry jargon, give businesses incorrect advice or (even worse) charge for services.
The main problem with the SEO industry is that it can take 6, 12 or even 18 months to achieve results for competitive keyword phrases which means an incorrect decision of who to listen to or which company to work with can be disastrous.
Here is a list of the most common SEO myths which you can use for your own SEO or when deciding which SEO company to work with. Of note, these myths are related to Google, which controls the majority of the search market in Australia and the USA.
Keyword Density Is Important – while the number and frequency of keywords on your web page was important in the past Google is now much more sophisticated in how they handle the content of your web pages. Rather than writing your web pages with the search engine in mind, write them with your visitors in mind. Remember that SEO rankings don't mean anything without conversions, and it is the responsibility of your web copy to produce those conversions.
On-Page SEO Is All You Need – if on-page SEO was all you needed to achieve top SEO rankings then PageRank would not have any significance and link building would be useless. Achieving rankings for competitive keywords without off-page SEO is near impossible, unless you have a site with hundreds or thousands of pages. Even then, if all your competitors have large sites as well, what will differentiate your site from theirs?
Keyword Research Is Not Important – keywords form the basis of all successful SEO campaigns because the words you choose to focus on will make the biggest difference to your growth in the next 12 months. Always ensure that you check the keywords you are optimising using this keyword research process.
SEO Is Cheap – if it costs $10,000 per month to hold a number one spot with pay-per-click (PPC) advertising, then don't expect to achieve a results for an investment of less than $1,000 per month. The cost of SEO depends on the keyword you are optimising for, the number of people who are searching for that keyword each month and the equivalent cost for advertising on that keyword with PPC. If it seems too good to be true, it probably is!
SEO Is Easy – the process of achieving a top ranking for a competitive keyword phrase in Google requires an ongoing implementation of effective SEO strategies. A top ranking in Google for 'web hosting' is worth millions of dollars per year to the site that holds that position. How far do you think they would go to hold that position and maintain those revenues?
A #1 Ranking Is Impossible To Achieve For Some Keywords – if a number one ranking was impossible to achieve then how did the top ranked website achieve that ranking? Achieving a #1 ranking for a competitive keyword can be achieved with the right investment of time and money, combined with an effective strategy.
It's All About Rankings – having a #1 ranking for a keyword phrase means nothing if you don't receive any qualified traffic as a result. SEO is all about driving as much qualified traffic as you can to your site within your current budget.
The Number of Keywords You Optimise For Is Important – achieving fifty #1 rankings for keywords that have no search volume will not have any impact on your business. It is far better to achieve a top 3 ranking for your most competitive phrase, which will result in massive growth for your business.
Long-Tail Keywords Are Better Than Short-Tail Keywords – rapid business growth is not achieved with long-tail keywords, it is achieved with short-tail keywords. The main point to keep in mind here is that you can achieve top rankings for long-tail keywords when optimising for short-tail keywords, but the reverse is not true, because the investment required to achieve a top ranking for a short-tail keyword phrase is considerably higher than achieving a top ranking for a long-tail keyword phrase.
Web Hosting Companies And Web Designers Are SEO Experts – while hosting companies and designers can provide a good basic SEO solution, many of them do not have the strategies and systems in place to achieve top rankings for competitive keyword phrases. Remember, SEO is not their specialty.
Even Though They Can't Achieve Top Rankings For Themselves, They Can Do It For You – if a company is offering you SEO services but they cannot rank their own website at the top of Google for a number of their keyword phrases then run in the other direction as quickly as you can. If they could do it for you, shouldn't they be able to do it for themselves?
You Can Get Results Overnight – SEO is a long-term process that takes many months, even years, to achieve significant results. Don't expect to get results overnight for competitive keyword phrases.
Search Engine Marketing is SEO – search engine marketing includes both PPC and SEO. Just because a company can achieve results with PPC it does not mean they can achieve results with SEO.
There Is A Magic Formula For Top Rankings – we wish there was! In reality, SEO starts with expertise and knowledge, and then requires a lot of hard work and perseverance to pay off. Remember, if it was easy then everybody would be able to do it.
Google Local Optimisation Is An Ongoing Process – Google Local is in its infancy in Australia. Achieving a Google local ranking is a simple one-time process. Any company charging money for ongoing Google Local optimisation is making money for nothing. We have setup Google local for a number of clients over the last couple of years and they are still ranking to this day.
You Can Achieve Top Rankings In Many Countries With One Site – achieving rankings in multiple countries, in most cases, requires separate country specific domains (eg .com.au or .co.nz) with unique content and their own SEO campaign.
SEO Traffic Will Make You Money – while SEO can send thousands of qualified prospects to your site for a fraction of the cost of other advertising mediums, it is the responsibility of your website to convert those people into sales or sales leads for your business. A top ranking without a high converting website will only make a fraction of the profit it could be making.
So there you have it…
Keep these 17 SEO myths in mind when deciding which course of action you should take with your SEO campaign.
Please feel free to share your thoughts below.