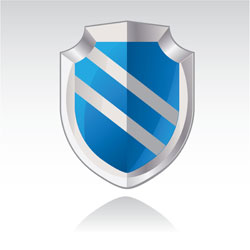 You invest tens of thousands of dollars and many months, maybe even years, implementing search engine optimisation (SEO) strategies to improve your search engine rankings to drive sales and profits for your company.
You implement blogging, article marketing, social bookmarking, link building, press releases and a host of other strategies on a monthly, weekly or even daily basis…
You're ranking on the first page of Google for your most valuable keyword phrase and your business is growing as a result.
You ensure that you are on top of every part of your SEO strategy, ensuring that your rankings remain high…
But have you thought about everything?
Probably not.

Let me tell you a quick story…
About 18 months ago we were ranking at the top of Google for a number of our most valuable keyword phrases… we had spent many years implementing and refining our SEO strategy… business was growing as a result…
And then one day, out of the blue, something went wrong… something that could have a devastating affect on our business…
It was a Friday evening around 8.30pm…
I was about to send an email, but I kept receiving an error message…
The first thing I always do is check that the website is up…
It wasn't…
I started sweating…
I called the hosting company to see what was going on. After spending about an hour on the phone with them they confirmed that the hosting was active and the website files accessible via the IP address. They said that there must have been a problem with the domain name itself and that I should call the domain registrar…
I tried…
But the registrar (who I won't name) only operated Monday to Friday from 8am to 8pm (decent hours if you don't have any issues)…
My problem was that the issue happened on Friday night at 8.30pm and I couldn't speak to anybody until Monday morning at 8am. They offered 24/7 email support, but didn't respond to my 30+ URGENT emails requesting support…
Every hour, maybe more, I was checking to see if the website was back up again… it wasn't…
My weekend was ruined…
Monday morning came and I was on the phone with them right away…
They said that for some reason the domain had 'fallen off' the registry for some 'unknown reason', which meant that the site was down and no emails were getting through…
They fixed it right away and within 10 minutes the website and emails were back up again…
But what if Google's search engine spider, Googlebot, visited the site a few times and found the pages weren't there?
It isn't uncommon for Google to lower your PageRank and remove your site from their index completely if your site is down, which means that your SEO investment of both time and money will be at risk. Here are some articles on the topic:
Will your site reappear in Google's index after they find it again… probably… but what if it takes 3, 4 or even 8 weeks for it to reappear?
And what if it comes back at a significantly lower SEO ranking because of the perception of lower quality by Google?
How will that affect your business?
These were all of the issues running through my mind that weekend when our website was down…
Luckily our rankings were unaffected by the ordeal, but it did highlight to me the importance of these often overlooked yet critically important elements of an SEO strategy.
1. Domain Name Registrar & Support
Although many people don't think about it your domain registrar, where you purchased your domain name, is the first part of your SEO strategy – without an active domain your SEO campaign will not work. If your website goes down on a Friday night and there is nobody there to fix it right away you might be in some real trouble. Our issue could have been resolved within 10 minutes, rather than 60 hours, if somebody was available to help right away.
You want to be certain that if there is any issue with your website it can be immediately attended to and resolved within a couple of hours. It's also important that your domain name registrar is not a reseller for another company, because if they are they will not be able to help you directly – they will need to call the registrar themselves, adding another step in the process and increasing the time to resolution.
ACTION: Ensure that your domain name registrar provides 24/7 phone support, including technicians who can resolve any issue as it arises at any time of the day. Also ensure that they are not a reseller for another domain registrar.
2. Domain Name Renewal
SEO rankings are achieved for a particular URL (eg yoururl.com). There are processes in place to move domains with minimal impact on SEO rankings, but nothing is as good as keeping the same URL. For that reason it is critical that you are completely aware of your domain name's expiry date and that you renew it before it expires. The last thing you want is a competitor with a domain name consultant to purchase your domain name when it expires because you won't have any control over the domain which has the SEO rankings.
ACTION: Add your domain name expiry date to your calendar with an alarm at least one month before expiry. Also ensure that the notification email address at the domain registrar is correct, so that you receive their email notifications when they are sent out. If your domain name is set to auto-renew, ensure that your billing information at the domain registrar is up to date.
3. Hosting Uptime & Support
The domain name is the first part of the SEO process, hosting is the second. A domain name without hosting means nothing, as the hosting is where all of your website files reside. For this reason it is critical that your hosting company follows the same requirements as the domain registrar.
Additionally, hosting uptime is a critical factor in your selection of a hosting company – make sure that the hosting company has a good uptime track record. Conduct a search online for "(hosting company name) review" and see what other users say about them. Have they won any awards? Call the hosting company up and see what kind of measures they use to ensure site uptime.
Sidenote: many hosting companies provide an uptime guarantee – this is generally useless to you if you are spending less than $1000 per month on hosting as the guarantee usually only covers a refund for the percentage of the month that the hosting was down – which doesn't help you at all if you lose your SEO rankings.
ACTION: Ensure your hosting company provides 24/7 phone support, including technicians who can resolve any issues as they arise. Ensure they have a good track record of site uptime. Speak with them on the phone and read reviews of their services online.
4. Website Security (Prevent Hacking)
Matt Cutts, head of Google's Webspam team, predicted in 2008 that hacking and SEO will collide in a major way:
"2008 will be the year that hacking and search engine optimization (SEO) collide in a major way. By the end of the year, a nontrivial fraction of blackhat SEO will involve illegally hacking sites for links or landing pages. One webhost will get a significant black eye as hundreds or thousands of customers' websites are hacked. The growth of illegal-blackhat SEO will leave traditional blackhats with a difficult choice: risk doing something illegal or sit out."
It is now 2009 and hacking of websites for SEO is becoming even more prevalent.
If your website is hacked for SEO, it will usually be done by spammers who then link to adult sites either through existing pages on your website or through the creation of hundreds of landings pages on your website (which you cannot see).
When Google finds that your site has started linking to adult sites around the Internet they will remove you from their main index entirely. You will then have to clean up your website and wait for Google to re-index your site again, which can takes weeks or even months.
Website security is big business and can be very expensive depending how far you want to take it. How much you spend on website security must be aligned with how much revenue your website is producing. Penetration testing services aren't cheap, but they are the best way of identifying areas of vulnerability in your website.
Many businesses use low-cost website hosting services, which are great when first starting out. But, especially with website hosting, you get what you pay for. If you are paying $50 per month for hosting, you shouldn't expect the same level of security as a company paying $2000 per month for hosting.
Saying that, here are a few low-cost actions you can take to improve your website's security.
ACTION: Ensure your FTP password includes numbers, upper and lower case letters, and symbols. Change it regularly. If possible, setup your hosting account so that FTP access is only granted to particular IP addresses. Speak with your hosting company about what other measures you can put in place to improve your website's security.
5. Website Monitoring
Of course, all of these issues can be resolved with little or no negative effect if they get picked up early enough.
A website monitoring service is an online service that checks whether your website is online or not, at intervals of 30 minutes or less, depending on how much you want to pay each month. We have it setup to check our websites every 5 minutes.
When your website is unreachable from two or three different locations around the world, the website monitoring service notifies you by email if your site is unreachable. For an additional fee the website monitoring service can send you an SMS notifying you of the issue.
Personally I hate receiving these text messages as something has usually gone wrong and requires my immediate action. Fortunately, I am alerted to any issues within 5 minutes of the site being down, allowing me to get on the phone to the hosting company or domain registrar right away, which is why 24/7 phone support is so important – think about it, you don't want to have the website monitor checking your website every 5 minutes only to have to wait 12 hours to speak to somebody who can resolve the issue.
Sidenote: If you run a PPC campaign and your website is down you are throwing money away. Being notified when your website goes down allows you to immediately pause your PPC campaigns and save your advertising budget.
ACTION: Setup an account with a website monitoring service and add your website to the account. If you're serious setup the SMS notifications as well.
Summary
Most business owners don't think about these issues until they actually happen to them, at which time they truly understand the importance of ensuring that their website is online and protected at all times. If you're lucky, these issues will never happen to you.
Saying that, running a business means thinking about all of the possible issues that can affect your revenues and ensuring that your have a plan for all of them. If your business relies on your website, ensuring that it is online and secure at all times is a critical part of not only your SEO strategy but your overall business strategy as well.
Have you had any experiences like this? If so, please share your comments below…