Content Strategy Infographic
Producing great content is at the core of an effective online marketing strategy. It's used to increase SEO rankings, engage with prospects via email, connect with prospects via social media, and establish your brand positioning.
But what is great content?
Research shows that the most effective content has a compelling headline that attracts users, is well over 1000 words in length and includes images.
At Webprofits we specialise in creating this type of content – and have produced this infographic to share our process with you.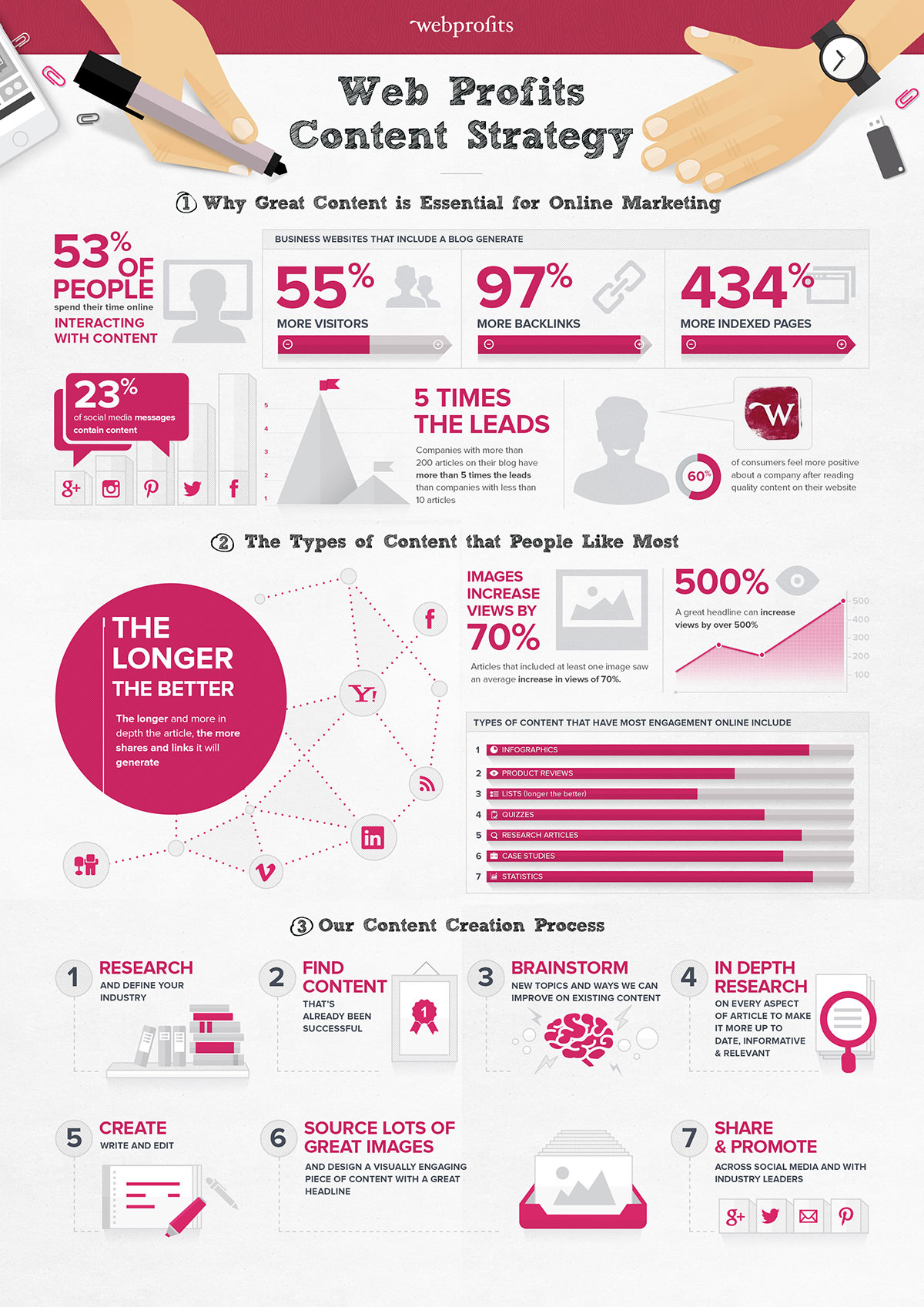 To embed 'Webprofits' Content Strategy Infographic' on your site, copy and paste the code below: