Enterprise Level Content Marketing: How Every Department Can Use Content
You can't go two clicks online without running into a content campaign from a major brand. The same goes for SMBs trying to stay competitive and stand out in their markets.
Marketers are dumping all they have into content, and 75% of them even plan to increase their budgets for it this year.
It's not just written content, either. Video is growing in popularity as brands recognize the hold they can have on consumer attention with creative storytelling. After some of the most riveting ad campaigns in recent years (I'm looking at you, P&G, with your Olympics Ads), 69% of brands report that they plan to increase their budgets specifically for video marketing.
That's all well and good, but what about the other departments within those companies? Content isn't owned by the marketing department, and it doesn't have to necessarily target the consumer to have an impact on a company's bottom line.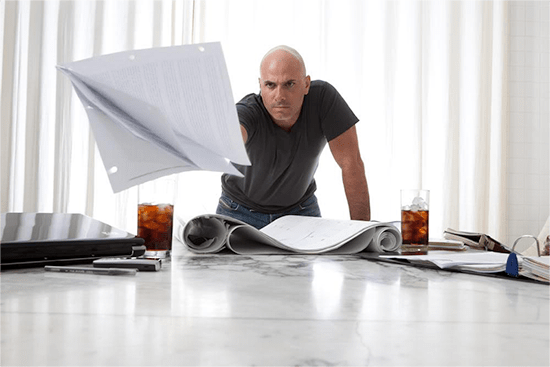 Content is already being used by virtually every organization; there's just the question of whether it's being used in the most effective manner.
Think about the operations of an organization on any given day, and you can see the way content drives processes forward:
HR memos that communicate a new hire
Packets that help new hires through onboarding
Company media packets used in new acquisitions
Press kits for media relations
Value-driven one sheets used in the sales department
Slide decks used in account management and client reporting
Content in other departments, just like in marketing, comes in a variety of formats. It's written for a specific audience, based around chosen topics, and intended to educate or disseminate information.
Where Enterprise Content Falls Short
You can't really call corporate-level content a failure: in most cases, it does what it's supposed to do. It might just have less impact, or opportunities are missed that could better engage employees and give a bump to bottom-line supportive activities.
It mainly falls short because interdepartmental content, and content used outside of marketing, never get the same amount of attention.
Interdepartmental content also lacks consistency.
While the marketing team has a brand style guide for everything that goes out the door, the memo from Susan in HR has some clipart and Comic Sans. Mike in Sales is using a PDF that he wrote on a plane to close sales. It's flat text filled with sales hype, but some of the other salespeople love the idea so they ask to copy it.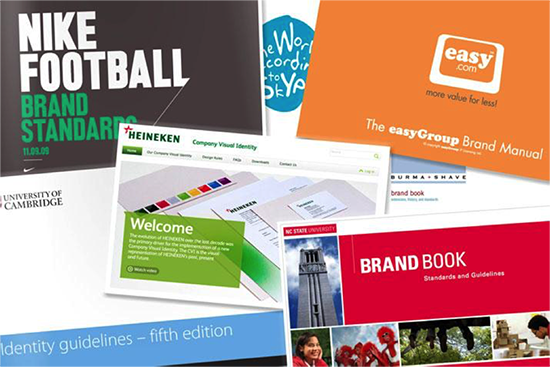 The problem is, none of that content follows the voice, brand, or vision of the company. When content doesn't get the attention it deserves, it's deployed poorly and can even wind up costing you money.
This is the norm for a lot of organizations. So what's the solution? The last thing you want to do is push individual departments to start creating more content; you need to get everyone on the same page first, and then work them into your overall content strategy.
Taking Enterprise Content from "Meh" to Great
Justin McGill, founder of Workado, wrote a great post for Buffer that cited Jim Collins' classic book, "Good to Great: Why Some Companies Make the Leap… and Others Don't." In that book, Collins talks about manifesting great results and then maintaining that momentum, citing case studies for examples.
A lot of those examples – and the insights shared by Collins – can apply to content marketing at the enterprise level.
Here are some ways you can get your teams to step up the quality of what's being created and pull them into your content strategy.
1. The Who, Then The What
"To get your content noticed, you need to identify your target audience and market your content to them," writes McGill. "You're providing valuable content to them, not just building your brand's image. You need to know who you're marketing to first before you can decide on what type of content to create and offer to your target market."
Each department needs to first define who they're creating content for. It's not as simple as "all employees" or "all of our clients." Just like in marketing, the audiences are different. Different departments are motivated by and care about different things, just like your customers.

Creating more engaging content starts with the who – defining the audience. Then, you can move on to the what.
Each department has topics it wants to push out through the use of content. You just have to find out what the audience needs and what the value is for them in order to craft that topic in a more engaging way.
2. Know Your Limitations
It's beneficial to get every department onboard with a content strategy, but knowing the limitations of skill are important. Here's where you have to be brutally honest. Some people aren't writers. Plenty of people have no business trying to do graphic design or make videos.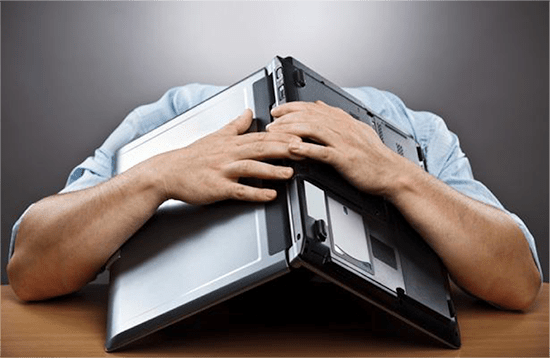 Departments need to understand that that's OK. There are people in your company – or contractors – who can handle it.
The individual departments can still contribute ideas. They can provide:
Their goals for the content
The key point or message they're trying to deliver
Who the audience is
Their vision for the content and what they would like to see
How it will be used and disseminated
Pass it off at that point and have the marketing team or a content agency create the content. This keeps the departments involved and in control of the content they want, and they'll feel like their input is valued.
Not only will the content be of a higher quality, but every department will have content that adheres to style guidelines and appropriate brand representation.
3. Be Consistent; Be Current
Consistency and staying up to date are important outside of marketing, as well. Part of the content strategy should involve regular audits and updates to any content used internally – or externally – by the sales team or account managers.
The more you do to generate new content, stay updated, and maintain your content efforts, the bigger and better results you'll see in the end. In the same way HubSpot has grown its blog and resource library over the years, with a greater and more diverse audience relying on it for information, your department will grow its content, as well.
This content will become a more potent resource for internal teams, and those departments utilizing content to engage customers will assist in delighting customers and reducing churn.
How Your Enterprise Departments Can Leverage Content
With a more refined strategy in place to deploy the content, it's time to look to your staff and find out how the individual departments can play a role in that strategy.
1. PR
PR has long been hardwired in a "push" mentality: information is pushed out to consumers, typically through a partnership with editors and media outlets, to build awareness around new products, activism, or some other corporate initiative.
The primary goal is to gain that earned media. To do that, PR departments need to start thinking like publishers and the media outlets they're trying to pitch.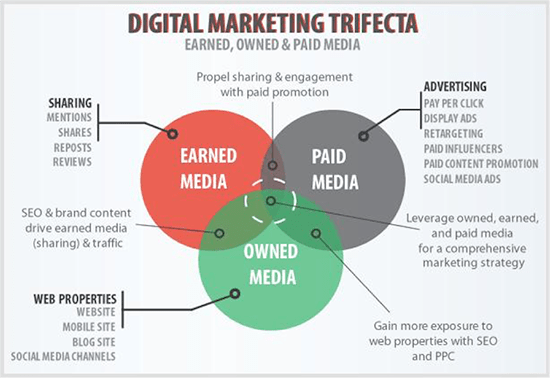 Those editors know a sales pitch when they see one, just as consumers know when you're trying to hook them with some low-value click bait.
When PR departments switch from push to pull, they can start generating content that has more meat and far more depth and value. This can greatly boost media placements and increase the velocity at which stories get picked up.
Case in point:
Last year, General Mills had grown tired of waiting for earned media coverage after making traditional press announcements around new products. In an effort to get information out to consumers in a timely manner, GM created its own blog, a Taste of General Mills.
The blog focuses on community programs, news, new products, and company performance. It's a creative and clever deployment that mixes the best of marketing with its PR division.
And it's tremendously effective.
When the company created a product announcement post for HefeWheaties, the story was picked up almost immediately by major news outlets. Stories began to appear in Consumerist, CNBC, Fortune, and more within 24 hours.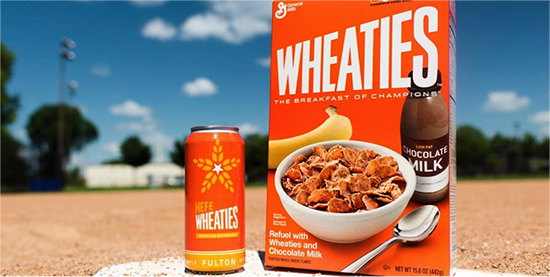 PR should work closely with marketing to develop a storytelling perspective on news and media pitches, and use that "pull" approach with content and inbound marketing to gain visibility with less pitching effort required.
2. Sales
Of all the departments outside of marketing where content can directly impact the bottom line, sales is at the top of the list.
Far too often, I see companies focus the bulk of their attention on acquisition. Once the customer is in the funnel, they progress to interaction with the sales team and suddenly leads are dropping like flies.
On average, nearly 80% of leads never convert. If you asked sales why, many would point the finger at marketing and complain about not getting quality leads. Marketing, on the other hand, would likely say the leads are fine but the sales team isn't leveraging all their assets.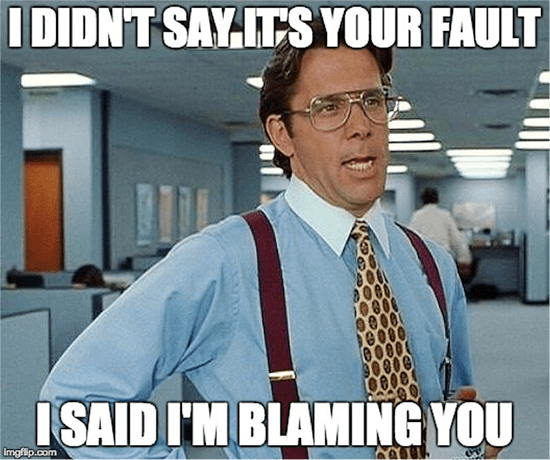 I covered this in a recent post, citing a study from Demand Gen that showed that nearly 50% of marketing and sales executives agree there's a massive communication gap between the two departments, and overcoming it is a massive challenge.
When you get the departments working together though, the results are apparent. On average, companies with sales and marketing teams that work closely together see a 32% growth year-over-year.
Here's how your sales team can start using content to step up their close ratios:
Curate and share content based on the pain points of leads
Feed new barriers of entry back to marketing to create targeted top-of-the-funnel content
Generate targeted lead-nurture campaigns specific to your leads
Work with marketing to develop white papers, case studies, and reports that highlight successes
Personalize sales interactions by curating content specific to the lead and aim to solve their problems by leveraging content – either from your brand or an outside source
"Your leads are people, not just email addresses," says Ellen Gomes, Sr. Content Marketing Manager at Marketo. "Personalize your messages by speaking to each lead about his industry, his pain point, his stage in the buying cycle, etc. Personalization may sound like a lot of work, but the right marketing automation platform can make it simple and scalable."
Check out the extensive step-by-step guide I've written on how sales can leverage content.
3. Customer Service
Regardless of whether you sell a packaged food product or a subscription-based SaaS, your customer service team has a tremendous amount of control over the lifetime value of your customers and your churn rate.
This puts them in a position to use content in a variety of ways to delight customers.
Support pages for companies used to be a cold and lonely place, with a phone number and a contact form that dimly promised someone might get back to you soon. Today, more companies are leaning heavily on content to create a powerful support system.
Knowledge base platforms like Desk.com let you produce as many support articles as your team can pump out. This content can be produced in a fun and engaging way that supports your brand personality, providing a more pleasurable self-support experience.
Another benefit to this focus on content for support allows you to leverage user-generated content. Customers can submit questions, and once answered they are set as a public, permanent listing in your knowledge base. Not only will that be helpful for future customers, but it also cuts down on inbound calls that tie up your customer service team.
Google actually utilizes a similar approach with its customer service department, and hires full-time writers to produce user education content, as well as Google product support content across the whole of its web properties.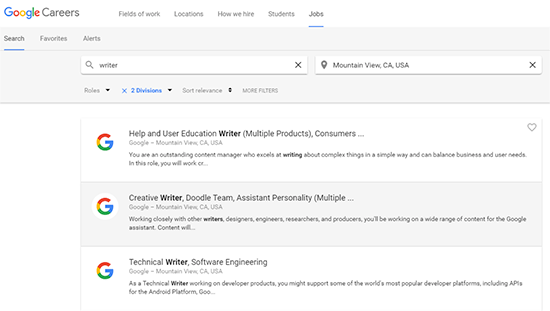 CD Projekt Red provides another great example of how content can be used from a customer service standpoint, specifically to delight fans.
When the company launched The Witcher 3 video game, the launch came after some controversy in the industry around downloadable content (DLC). A number of other development studios and publishers were launching what the public felt were incomplete games, with content taken from the original game and instead turned into DLC. That DLC content was then sold as an add-on to the original game.
It's safe to say gamers have felt cheated by this practice in recent years.
Aware of this activity, and the consumers' position on it, CD Projekt Red included a letter with every copy of The Witcher 3 that shipped.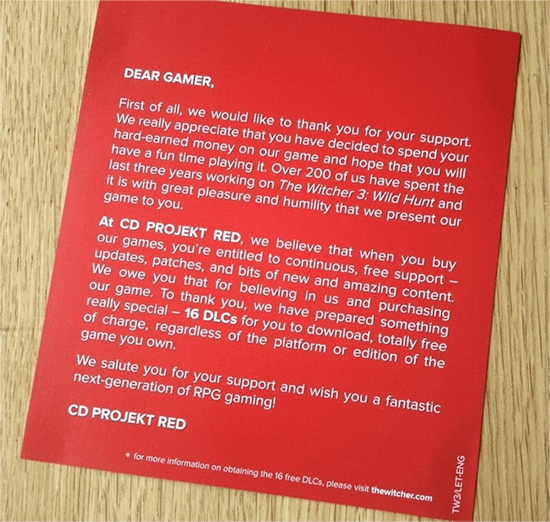 Aside from a heartfelt thank you, the note read:
"At CD Projekt Red, we believe that when you buy our games, you're entitled to continuous, free support – updates, patches, and bits of new and amazing content. We owe you that for believing in us and purchasing our game. To thank you, we have prepared something really special – 16 DLCs for you to download, totally free of charge, regardless of the platform or edition of the game you own."
CD Projekt Red didn't have to do this. It certainly didn't owe the industry anything for the choices made by other companies. Still, the company was aware of what gamers had been going through and chose to deliver a level of customer service that others would not.
It's a simple piece of content printed on flimsy paper, but it had a massive impact and changed how gamers viewed the brand.
4. HR
The HR department interfaces not only with every department in your organization, but often with the public when it's time for another round of hiring or recruitment. While marketing may handle the presentation of your products or services to the public, the HR department is one of the parties responsible for representing your brand.
There are numerous ways HR can leverage content, including:
Employee onboarding
Internal communications
Continued training and support documentation
Active and passive recruiting
Onboarding – The more detailed and informative the onboarding process, the more likely your employees are to stick around. In fact, 69% of employees are more likely to stay with a company for 3+ years if it has a great onboarding experience.
Your HR department can achieve that with more engaging content that tells a deeper story about the company and helps the employee find their place in the company's overall vision. It should go beyond standard training materials, tours, and an operations manual.
Using video offers the highest level of engagement as long as the focus is on providing value – not one of those 1970's-style "do and don't do" films.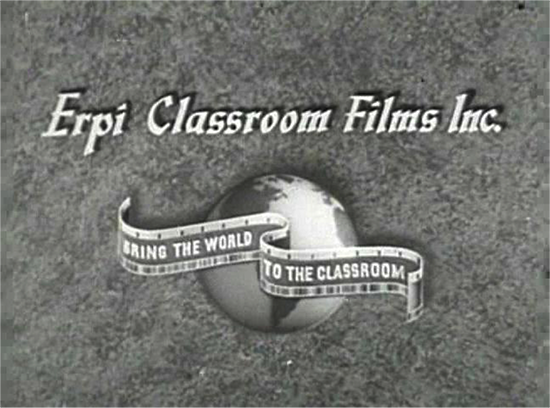 Internal Communications – Why circulate a boring memo that could be ignored when you can use other content formats to get the attention of staff? A detailed and fun infographic could be a much better way to communicate changes in health care plans or benefit packages. Short videos could also be created that present HR updates in a more engaging way, and those can be shared via email or on a company intranet.
Continued Training and Support Documentation – Rather than force employees to sit through seminars with basic slides and a sheet to sign stating they attended, create something more engaging. Replicate services like Lynda with short training videos that allow courses to be taken on-demand.
If HR needs employee feedback, utilize interactive content instead of generic forms. For other supporting documentation, create a resource library where relevant documents and even helpful ebooks are available 24/7. This can include a variety of books that address common challenges in the workplace, reaching career goals, etc.
Active and Passive Recruiting – This is where your HR department interfaces with the public most often. A great way to paint your brand favorably in the public eye is to give your HR team a blog, as well as social accounts to promote the workplace culture. Content on the blog provides a passive recruitment channel that can generate applicant interest and bring in resumes.
Content can also be used in active recruiting both on and offline. With the right strategy, your team will be equipped with highly-valuable content to take to job fairs and other events to promote the organization. This content can include printed materials, digital content available at a kiosk or through subscription to a company newsletter, and video, as well as images displayed at a booth.
Cisco knows how to generate applicant interest online, leveraging employee posts to bump engagement with a brand. It's a smart move given that employee posts see as much as 8x the engagement of brand posts, as people trust peer statements over brand advertisements.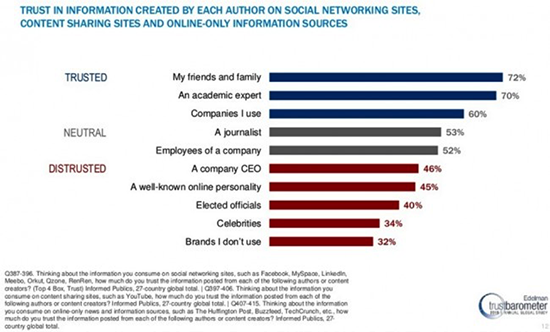 Cisco leveraged this in its #ichosecisco campaign, which featured both photos and videos posted by Cisco employees who spoke out about why they love working there.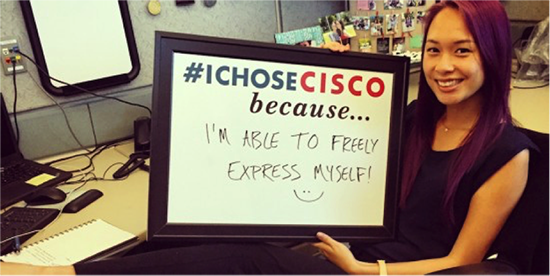 It's a clever way to utilize user-generated content to reach a brand's audience on a more personal level.
Content can also be used to share the culture of the company for recruiting purposes. In 2014, Wells Fargo launched a campaign that targeted LinkedIn, posting a variety of stories that focused on the culture and opportunities with the company. This focus on content as a passive recruitment tool led to the hiring of 2,400 new employees, while the company cut its recruitment costs by nearly 50%.
5. Product Development
The novelty and excitement of buying furniture or other items quickly subsides when you realize they've been dismantled into a million pieces and wedged tightly inside of a large box.
Looking back and forth between the pieces and the instructions can create a feeling of frustration. Thank goodness for the content the manufacturer created – yes, instructions are certainly content.
I just wish they were better (it's a shameless and thinly-veiled plea, I know).
Any kind of packaged product can come with content that provides value to the consumer. It can be something as simple as instructions, or materials that showcase similar products and the benefits of doing further business with that company.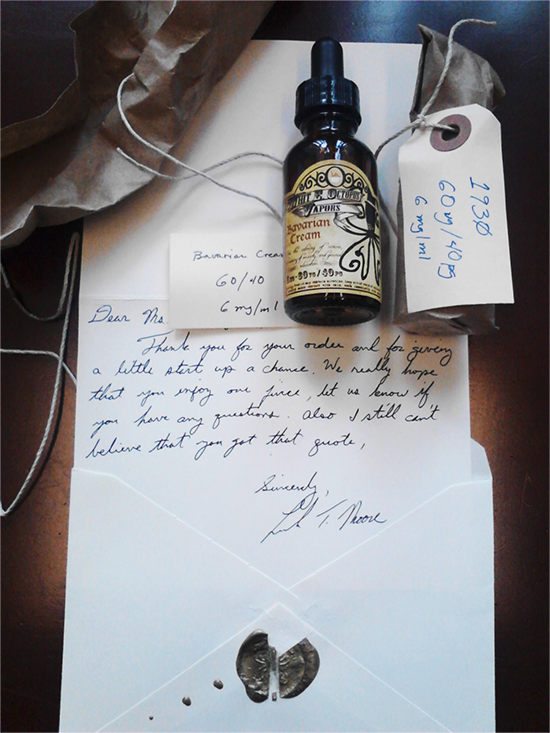 In this image, an e-Liquid manufacturer called Whit E. Octopus included handwritten letters with every order, customized to the consumer and often referencing the customer's social engagement with the company.
The key here is to focus on things that can contribute to building customer relationships and bringing value to your bottom line. It doesn't have to be anything extravagant.
The team responsible for product development can also develop interactive content as a means of crowdsourcing feedback from customers via social media. Quizzes and visually-driven interaction can elevate engagement and ensure that more responses get submitted.
The more data your team has, the more they have to draw from for product improvement and innovation.
6. Account Management
Account managers have a unique duty that rests somewhere between a sales representative and customer service. In a traditional role, an account manager is assigned once a customer becomes active, and it's their duty to manage that account going forward. This management can include service-related issues, upsell opportunities, upgrades, and new orders, etc.
Because an account manager is assigned to a group of customers, they have the opportunity to use content as a means of building the relationship and continuing to nurture that customer.
You might be more inclined to feel like nurturing is part of the lead process, but it can (and should) happen throughout the entire lifecycle of a customer.
Nurturing can be done in a variety of ways, including:
Sending targeted, value-driven emails
Sharing helpful content specific to the customer, including new brand posts
Creating feedback loops to engage the customer and solicit information that can be fed back to marketing, production, sales, and leadership
Providing additional onboarding resources depending on the customer's use of a product, or red flag metrics that indicate diminishing use or engagement
HubSpot has developed a program similar to this for measuring and raising its Customer Happiness Index, in which new customers work with an inbound consultant to support onboarding, which includes training and educational materials. After some time working with an inbound consultant, the customer is moved to the account management team for further support.
However you structure the account support services in your organization, there are multiple ways to leverage content in order to improve the customer experience.
Virtually every department in your organization can leverage content in some fashion. Everyone from officers to members of leadership to sales, can host their own branded blogs that lend authority and a human touch to the brand.
The best approach is to revise your content strategy to include each department, developing a new approach to how content is sourced, created, and distributed. To maintain quality that matches your marketing materials, have a central resource responsible for producing the final copy. This is likely your marketing and design team or outside agency.
Be sure to include departments. Give them input and let them guide the process for developing their content with outside resources. This way they share in your goals and vision while retaining some measure of autonomy over their department's content.
In time, depending on your content strategy and the departments involved, you'll begin to see improved acquisition, reduced churn, and a positive change to your bottom line.
How does your organization utilize content outside of marketing? Share your insights with me in the comments below: