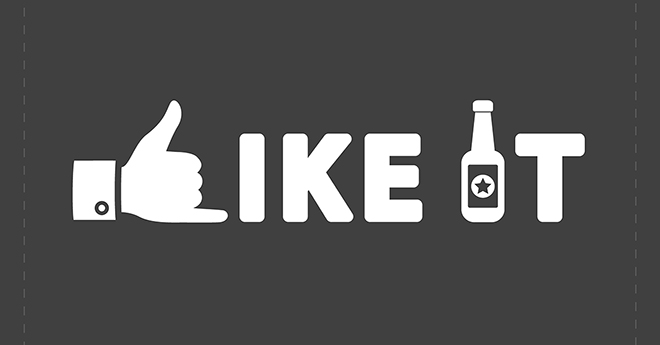 Over the last couple of years we've refined the strategies we use to drive sales for ourselves and our clients using Facebook Ads.
Here are 3 of them…
1. The 'Special Report' Strategy
Facebook Ads are different to Google Adwords.
With Google, customers are mid-way through the purchase process, so when they're searching for what you sell all you need to do is appear, tell them what you do and why you're good, and they'll contact you to find out more (at which time you can sell them).
With Facebook, customers are not actively searching for what you sell, which means that you can't just advertise your services and expect to get a flow of new business coming through your door.
What works for the majority of serviced-based businesses is writing a special report that provides a solution to a problem your customer is having.
For this strategy to be a success, the solution should be the same as the service you're providing so you only get leads who are interested in what you sell.
You then give away the special report using a landing page and Facebook Ads, in exchange for their contact details, and then follow up by email or phone.
And because you're giving away something for free, the performance of the Facebook Ads campaign will be through the roof.
2. The 'Cart Abandonment Recovery' Strategy
If you run an ecommerce store then you know how frustrating it is to see customers add products to their cart and then leave without purchasing (referred to as 'cart abandonment').
One way to get customers to come back to your store is to capture their email address at the first step of the checkout and then email them with a link back to their shopping cart to complete their purchase.
Maybe you include a discount coupon, maybe not.
The challenge with using email to reduce cart abandonment rates is that you need to capture their email address before you can market to them.
Another way of reducing cart abandonment is to use a very targeted form of Facebook Ads – Custom Audience Remarketing.
Within Facebook Ads you can setup an audience of people who visit the shopping cart but don't checkout – you can then setup a Facebook Ads campaign targeted to these people directing them back to your shopping cart where (if your shopping cart is any good) their order will be remembered, even if they haven't entered their email address.
They can then complete their purchase, at which stage they stop seeing the ads.
Very powerful.
3. The 'Local Business' Strategy
If you're a local business then you know how difficult it can be to advertise online.
With Google Adwords, you can target keywords that contain the suburb you service, but that relies on your customers actually searching for what you sell.
And often times, especially with local businesses, your customers already know who they like to use in your area, which means they aren't searching.
Facebook Ads is very different.
With Facebook Ads you can advertise to customers who live in your area and who fit your demographic.
The best part about Facebook Ads is that you can advertise to people who are NOT actively searching for your business, but who would be interested in finding out something new in their area.
For example, you might run a restaurant and you want to get more 'bums in seats'.
You could advertise a 2-for-1 deal using Facebook Offers – customers request the offer, print out the coupon and visit your restaurant to claim it.
Or if you run a real estate agency, you could advertise to home owners offering them a free appraisal of their home (to find people who are looking to sell now), or give away a free industry property report (for people looking to sell in the future).