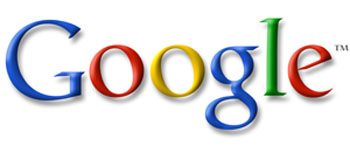 Google recently launched an update to their search engine that refreshes search results as a user is typing. Referred to as 'Google Instant' the update was launched to save searchers time and to provide faster results. Google Instant has launched in the US, UK, France, Germany, Italy, Spain and Russia with Australia soon to follow.
Is SEO Dead?
After the launch of Google Instant there was a flurry of activity in the blogosphere and online forums touting that Google Instant could be the death of SEO. This couldn't be further from the truth. Google Instant updates results as a searcher types but the displayed results continue to need SEO to be ranked for those searches.
More Search Results For A Single Search
Google Instant updates search results as you type (without the need to click 'enter' or 'search') which means you will see multiple search results pages for the same search. The faster a searcher finds what they are looking for the faster they will stop typing in the search box and start clicking on the ranked websites.
Google Suggest 2.0
A few years ago Google introduced their suggestion feature which provided keyword suggestions as you typed. Google Suggest is based on what the 'crowd' is looking for with the highest searched for keywords provided as suggestions. For example, if you were looking for life insurance, you would start by typing 'life' and you would see a drop down selection of keyword phrases beginning with the word 'life' with 'life insurance' being one of them. If you've been using Google in the past couple of years I'm sure you will appreciate how useful this functionality is. Google Instant takes Google Suggest one step further by updating the search results as you make your selection from the Google Suggest drop down menu, allowing you to refine your search even faster.
Is Long Tail Dead?
Over the years there has been constant debate in the SEO community about short tail vs long tail keywords. My stance has always been that you should focus on the short tail for the long tail will follow. With the introduction of Google Instant the short tail will become even more important. All a user needs to do now is type in a few letters, select what they are looking for from Google Suggest, see their results in real time and stop searching when they have found what they want. The most popular keyword suggestions will always be the most searched for keywords (ie the short tail) and if a user finds what they are looking for in the short tail, they won't need to search the longer tail.
Which Keywords Should You Focus On Now?
The easiest way to identify what keywords you should be focusing on is to start typing your target keywords into Google and take note of the keyword suggestions provided. Use this as a starting point to refine your keyword list and then use the Google Adwords Keyword Tool to confirm the search volumes for each phrase. You can also use Google Insights to keep up to date with keywords that are starting to become more popular (ie rising searches) and integrate them into your SEO strategy so you start ranking for them when they are included in Google Suggest. You will also want to rank your website for as many of the keywords appearing in Google Suggest as possible, which will ensure your website maintains its rankings as the searcher refines their search.
How Will This Affect SEO Traffic?
The biggest affect Google Instant will have on SEO is driving more of the search traffic to the short tail as search engine users won't have to type as many keywords to find what they are looking for. What this will also mean is that more of the traffic will flow to the top 5 results as these are above-the-fold. Websites ranking on the second page of Google will receive a lot less traffic as searchers use Google Instant to refine their search to find what they are looking for on the first page. The goal remains to rank #1 for the most searched for keyword in your market.