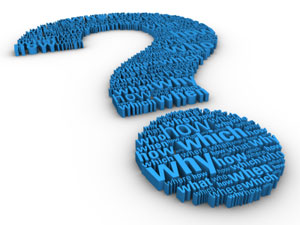 How much you should spend on SEO is a difficult decision to make, especially as the investment made today is not returned for 3, 6 or even 12 months in the future. At some stage this is a decision any business person seriously looking to grow their business online will have to make.
There are many important factors that need to be considered when deciding how much to invest in SEO with the most important factor being how competitive the market is. For example, if you are looking to move into a highly competitive area, such as 'home loans', expect to pay a lot more than you would for a less competitive niche like 'goldfish food'. You won't get rankings for 'home loans' with a $150 a month spend when banks and other financial institutions are spending +$10,000 per month for the same keywords.
The cheapest solution is never the best and is, in most cases, a much more expensive option in the long term when you factor in the opportunity cost of not achieving results. Achieving results in any competitive market is difficult at the best of times and requires a powerful off-page SEO strategy utilising a number of content-based strategies.
Take The Time To Understand SEO
With a better understanding of how SEO works and the effort required achieving a top ranking you will have a better appreciation of the investment required to achieve significant results.
Effective SEO takes sustained, consistent and closely monitored effort implemented with expert knowledge. Any company or consultant not offering this should be avoided.
By arming yourself with some basic knowledge you can then begin to recognise scam offers and narrow down your search to reputable providers. Here are some things you can do to help your decision making process:
Use Google Adwords Keyword Tool to find the highest traffic keywords and their estimates
Use commensurate PPC costs as a benchmark for the competitive nature of the keyword phrase
Understand that off-page SEO (article writing, link building, social bookmarking etc) is where results are achieved and where the majority of your SEO investment is made
Speak to existing clients of the SEO company and find out how SEO has helped their business grow
Define the traffic or revenue goals you want to achieve each month and work back from there to calculate your required monthly investment
Understanding the difference between on-page and off-page SEO is critical for anyone looking to invest in SEO services.
On-Page SEO
On-page SEO refers to any updates, changes or optimisations you make directly on your website. This includes optimising your Meta data, improving your internal linking structure and creating a content strategy designed to continually add new and fresh content to your website. On-page SEO is the foundation of your SEO effort as it prepares your website to be ranked in Google.
Off-Page SEO
Off-page SEO is where the results are achieved. Once your website is optimised for the keywords you want to rank for, off-page SEO is about building one-way links to your website with the keywords you want to rank for within those links. This process is difficult and requires the integration of a number of strategies that take advantage of the nature of the Internet including:
Article marketing
Link building
Social bookmarking
Press releases
Blogging
Blog commenting
Video marketing
RSS feeds
Achieving results with these strategies is not so much knowing what to do, but knowing how to do them correctly. Implemented correctly, each of these strategies work together as a system to achieve maximum leverage and optimum results. Remember, your monthly SEO investment is not only for what the SEO company will setup and manage for you, but includes the applied expertise on how each strategy is implemented to optimise results.
How Much Should You Pay?
The amount you should pay is proportional to the amount you wish to earn each month. If you want to make $10,000 per month in profit, don't expect to spend $300 per month to drive this result.
What you should be paying for each month is a combination of expertise and hard work, with the primary factor being expertise. Think about it, if it was only about hard work then all the SEO companies in India would be dominating the results around the world… but this isn't the case.
One method of estimating how much you should spend on SEO is to calculate the equivalent PPC advertising cost. Using the Google Adwords Keyword Tool you can display the estimated cost-per-click of each keyword phrase and by selecting 'exact match' from the drop-down menu you will see the estimated search volume each month for that exact keyword phrase. As a general rule you should estimate that you will receive approximately 10% of search traffic in the #1 spot without any budget limitations on the traffic you receive.
A Word On Guarantees
Guarantees are only as good as the vendor providing them – they are often used to get a sale over the line but at what cost do they come? We have often seen guarantees that on the face of it sound good, but when you actually study the finer details of the guarantee the results which you can expect are nowhere near what you need to grow a business. If you can't get these companies to remove the fine print then look at the vendor, their strategies and what you will be getting each month rather than the guarantee they offer.
Ask Questions
Ask questions about what you will get for your spend. Take notice of the value for money in the long term rather than just the cheapest option at the time. Simply put, don't trust 'guaranteed results' or 'top ranking' promises. Put your trust and investment into those with:
Both an on-page and off-page SEO strategy
Examples of rankings they have been able to achieve for their clients in the most competitive markets
Proven track records of helping clients grow their businesses through SEO, not just achieving rankings
Open answers to all questions about their methods and why they work
Willingness to research and provide reasoning on why particular keywords have been selected
The same methods in place on their own site
Regular reporting on activities, rankings, traffic and conversions
The return on investment from a correctly implemented SEO campaign far outweighs any other form of advertising – the key being 'correctly implemented'.
You Get What You Pay For
You already know that SEO is a fast evolving marketing strategy different to any other medium. You now need to apply it to your company and the first step is to appoint the best fit agency that can help you grow your business online.
Some online marketing companies will have you believe that it is easy and may even guarantee their efforts, but with many conditions attached. The biggest concern here is loss of time and foregone opportunities.
As with anything in business, if SEO were easy all would be doing it. Therefore appoint an agency that has a proven track record, talk to their existing clients and apply the strategy that is best suited to help you grow your business online with minimum risk.
What do you think?