IWD2018: Which female leader has positively impacted you and why?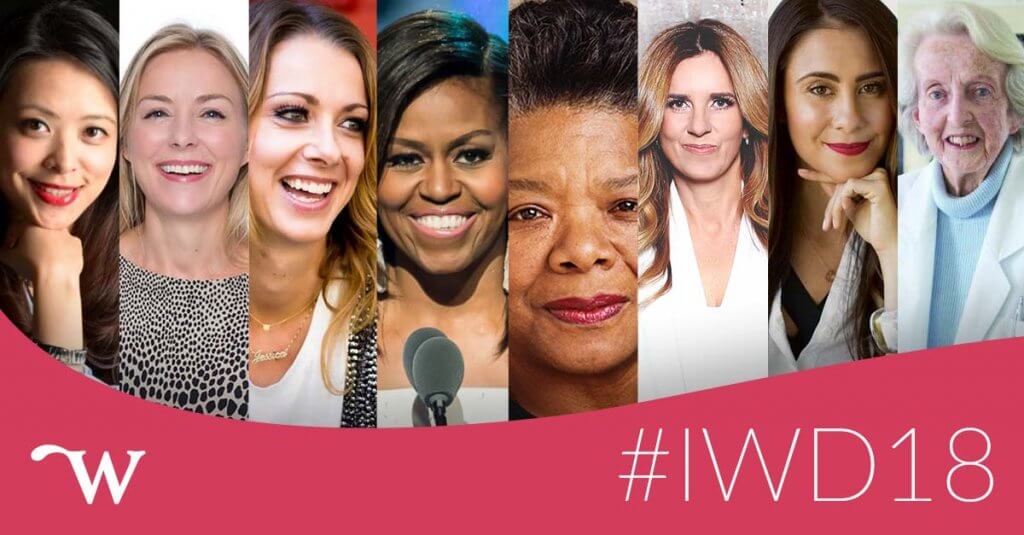 As people across the globe celebrate International Women's Day today, some of the key leaders in our business have been reflecting on the women that have motivated them in their careers. Here we share a few stories in celebration of inspirational and powerful women all over the world.
Mothers, sisters, daughters, best friends, colleagues – this day is for you.
Thank you for paving the way. Thank you for never backing down. And most importantly, thank you for proving that behind every successful woman is a tribe of other successful women who have her back.
Lauren Keane – Client Experience Manager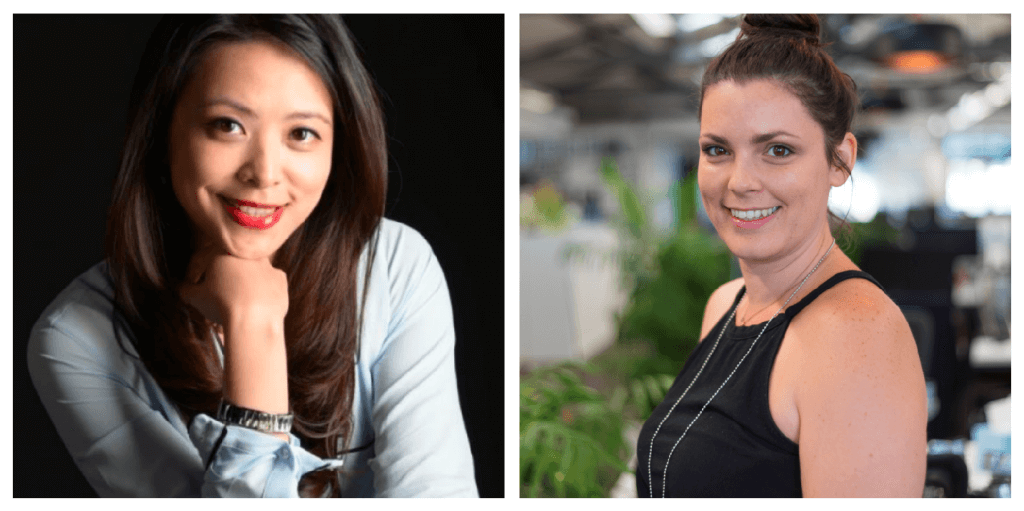 Why she's influenced me: Wherever you look these days, there is a definite movement towards the equal rights of women. It seems forever and a day that women have taken to the streets, to the airwaves and to the politicians to voice their protestations at this thing we call 'inequality'. Enter, Sarah Liu. Before attending Sarah's Leads (formerly known as SheLeads) mentorship program, I often viewed the gender divide as a war to be won. Men vs Women; Masculinity vs Femininity – it was quite literally the battle of the sexes.
What Sarah demonstrated to me is that we're all in this together. So many of the prejudices held about the sexes is deeply ingrained, often subconscious and perpetuated by both sides. The accountability does not fall only on the shoulders of our male counterparts but on all of us to gain a better understanding of ourselves and to empathise with others. This quote by Mary Shelley truly resonates with me:
"I do not wish women to have power over men; but over themselves."
It is this sentiment that Sarah etched into my mind. Anything that I wish to say, think or feel is entirely valid. If someone else wishes to take issue with this, there is often more to their story and it's not my cross to bear. Ultimately, Sarah encouraged each of us to be authentic to who we are.
After feeling like I was on the outer for so long, Sarah helped me find my voice. I finally felt like I could join the conversation. Through her insights, I felt empowered. Sarah provided me with the tools and the knowledge to understand both myself and society at large. I walked away from the experience feeling part of something much bigger than myself. She is an inspiration to women everywhere. At a time when she could not find an organisation that educated women in this way, Sarah created a platform to share her knowledge and ideas, known as The Dream Collective.
The greatest lesson of all, was the idea that there is no divide. There are no men on one side and women on another; there is no real segregation. We all have needs and desires, we all have fears and flaws, and we are all, in the end, equal humans.
Anne-Marie Sprokkreeff – HR Manager
Woman in question: Dr Catherine Hamlin – Obstetrician and Gynaecologist, Addis Ababa Fistula Hospital Co-Founder
Why she's influenced me: In November 2008 I happened to come across an article about obstetric fistula; a devastating, childbirth-related injury rarely seen in Western nations since the 19th century. Dr Hamlin, an Australian woman, has been an obstetrician and gynaecologist and for almost 50 years, and through drought, famine and a murderous regime, paved the way for women in Ethiopia and beyond to have a second chance at life.
She co-founded the Fistula Hospital in Addis Ababa in 1980 and to date has restored the health and dignity of over 50,000 mothers from this preventable and treatable disease. The hospital has a 92% success rate. It's sad and incredible that more than three decades later women are still suffering with the same appalling injuries.
Dr Hamlin was nominated for the Nobel Peace Prize in 1999. In 2014 she received the Right Livelihood Award, widely known as the Alternative Nobel Prize.
Why does this woman stand out to me? She believed she should use her medical skills in an impoverished country. She endured the violence and killings around her in Ethiopia yet never wavered from her purpose: to eradicate fistula. She held patients' hands, stroked their arms, cheered them up, nurtured them and restored their dignity so they would walk tall and proud.
There are so many more women of her calibre on this planet that we have not and may never hear of. To me Catherine Hamlin stands for all these women.
I've never had the pleasure to meet her in person and can only hope to have that chance one day. I have been a donor to the Fistula Foundation since 2008. Bless Catherine Hamlin for her qualities and attributes, which have made her one of the most loved and admired women in this world. She is a source of inspiration, courage and support.
"Sometimes, we have to be broken down so that we can be rebuilt into what we're actually meant to be."
Jacqui Charlton – Content Marketing Strategist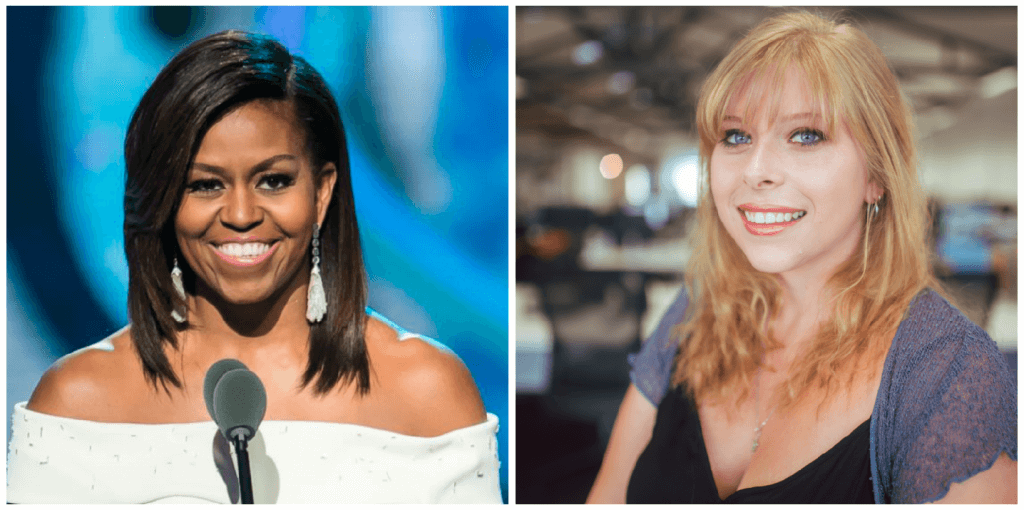 Woman in question: Michelle Obama, Lawyer and writer, former First Lady of the United States
Why she's influenced me: Michelle Obama was the first African American First Lady of the United States, a country that abounds in racial prejudice and dogmatism. Facing such challenges would not have been easy, however she stated:
"You should never view your challenges as a disadvantage. Instead, it's important for you to understand that your experience facing and overcoming adversity is actually one of your biggest advantages."
This statement has resonated with me when considered in the context of the challenges a woman faces in a male-oriented business sphere. In particular, I feel that we will reach a turning point where women will soon have a greater advantage having strived to overcome adversity than the advantages men have previously been privy to simply by being born male.
 Catherine Dix – Head of Content Marketing + SEO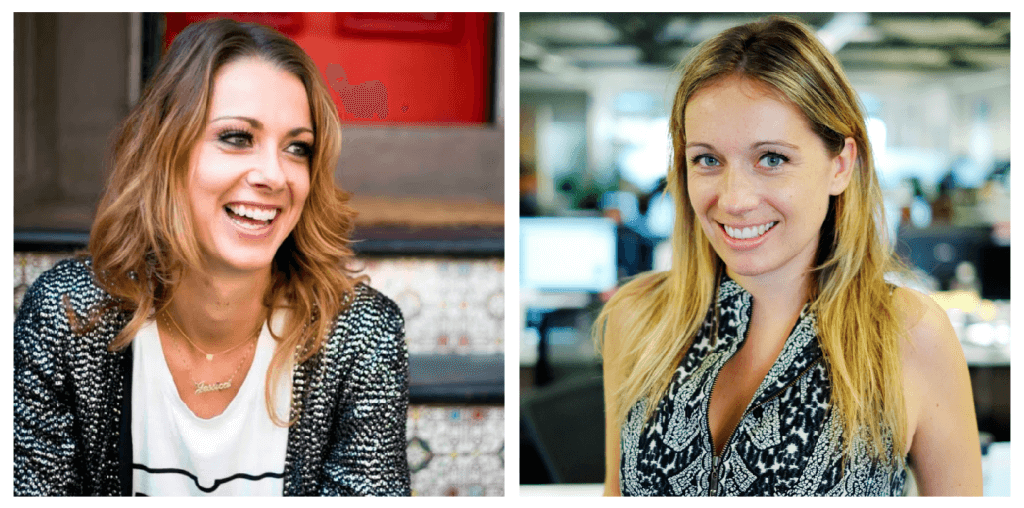 Why she's influenced me: Jessica Vatoff is a personal friend of mine, and a friend who is a source of inspiration to me and so many that know her. She is a mother, a wife, a sister, a entrepreneur, a HR + Training consultant, a writer, a hypnotist, a mentor, a confidant, and a unicorn.
Jess has struggled with depression, and part of her journey to happiness and turning her life around to focus on the positive has been through the sharing of that journey and teaching herself how to be happy. She studied Neuro-linguistic programming (NLP) and created her own business called The Happy Pill, which shares her knowledge and experiences with those who are experiencing similar feelings.
This is just one of her projects whilst also juggling being a mother to two children under the age of 3. Her talent and prowess in HR + Training Consulting is unrivalled, and having first met her when she was running hospitality venues I have borne witness to her ability to corral, inspire and make s**t happen.
The part of me that is most influenced and inspired by Jess is her unwitting determination. Jess knows what she wants and makes it happen; one of those things is happiness and every day she meditates and trains her mind to achieve this. I am thankful to have met her almost 9 years ago and I am proud to call her my friend.
Here is a quote from Jess about her mission for happiness and helping others find it:
"I want you to feel the happiness that rarely fades, the happiness that burns in your belly, the happiness that can make others feel happy just by being in your company. I want you to feel the fire of happiness burning, to feel a positivity that is contagious and I want you to know that life is actually so much better than you think it is."
Natalie Sareff – Social Media Specialist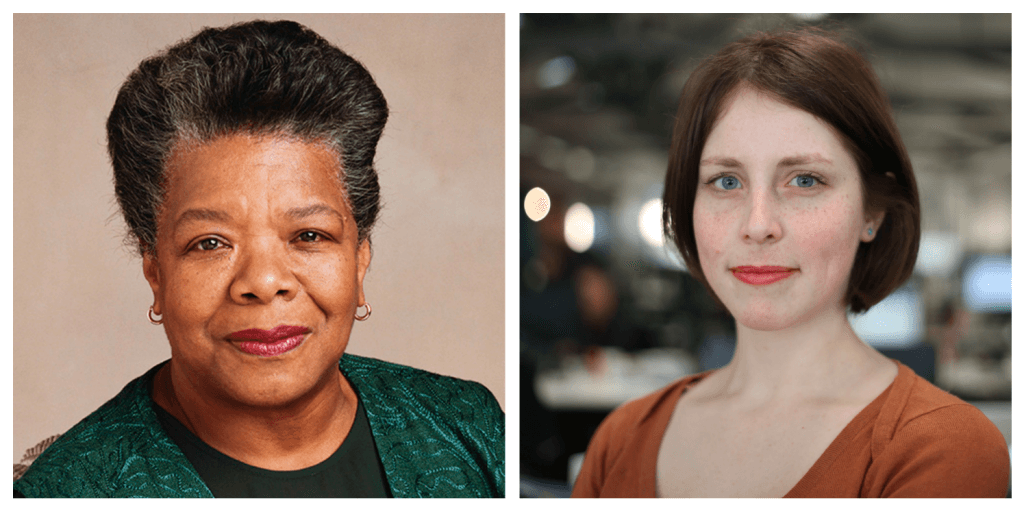 Woman in question: Maya Angelou – American poet, singer, memoirist, and civil rights activist
Why she's influenced me: Maya Angelou discovered that true success is self-identified, writing:
"Success is liking yourself, liking what you do, and liking how you do it."
Measuring the quality of your career by how much you're actually enjoying it, rather than by money or title is a powerful step that really helps me push through any times of feeling frustrated or undervalued. She taught me that in the end, the value of your work is determined by how it improves your life and shapes you as an individual.
 Sophie McAulay – Content Marketing Strategist
Why she's influenced me: I've often heard that in many corporate environments, rivalry and competition can get in the way of women helping each other reach the top. I believe we should be collectively bringing each other up rather than perpetuating poor cycles, and one of the most important ways we can do this is by being role models and mentors to other women.
Positive interactions with real-life successful women in the workplace can have a lasting impact on how you perceive your own journey in the world of work, helping you to realise that success is available to us all (not just those with celebrity status!). This was certainly the case for me early in my career when I worked at branding agency Wolff Olins in London. Sairah Ashman, who at the time was COO, had coffee with all new staff and told her story of her nomadic upbringing and how she came to reach her position in the company. Sairah is now the first female CEO of this over-50-year old business, and both inside and outside of the workplace is committed to making a positive impact in the world. She's an advocate for women in business and has curated and hosted several TedXWomen events (one of which I attended many years ago). I found all of this inspiring, but most of all, I found her personal story and her humanness, combined with her friendly but composed demeanour around the office to be encouraging, and often think of her as a role model for how successful women behave.
Sairah provides this practical advice for women in the workforce in an article on the Huffington Post:
"Be prepared to put the leg work in, find yourself a senior advocate or two and think about how each experience or assignment builds your overall career narrative and trajectory. I think advocacy, mentorship and training are critical. I see lot of women doing a great job labouring under the assumption their work will be noticed without any effort on their part. In an ideal world this would always be the case, but we don't live in an ideal world. Depending on which culture you're in, it can feel weird or completely off beam to sing your own praises, so it can be helpful if you have someone advocating for you when key assignments, positions and opportunities present themselves."
Natalie Turner – CRO Specialist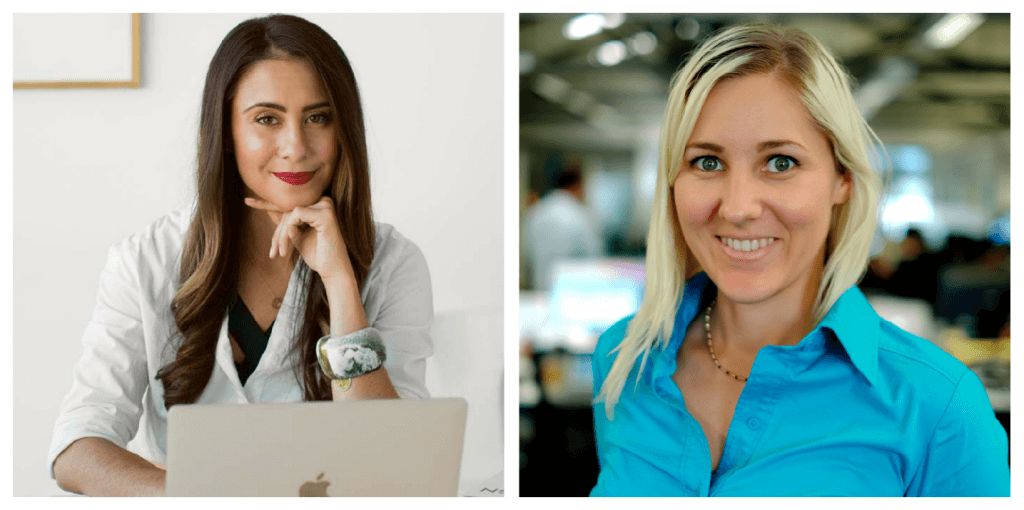 Woman in question: Jodie Fox, Co-founder and Chief Creative Officer, Shoes of Prey
Why she's influenced me: Jodie Fox drifted through different careers before beginning "Shoes of Prey", an ecommerce website where you can custom-make your own shoes. She managed to identify a gap in the marketplace and build a successful multi-million dollar company, doing something she loves.
She's not shy about sharing her secrets to success with one of her biggest lessons being:
"Just do everything before you're ready. With doing everything before you're ready, it's petrifying, you learn as you go and you are really opening yourself up to failure."
She has taught me to challenge myself, look at failure as an opportunity to learn, chip away at goals bit-by-bit and push through the hard times, because life isn't always a walk in the park… even with great shoes!
Kath Chalhoub – Head of Social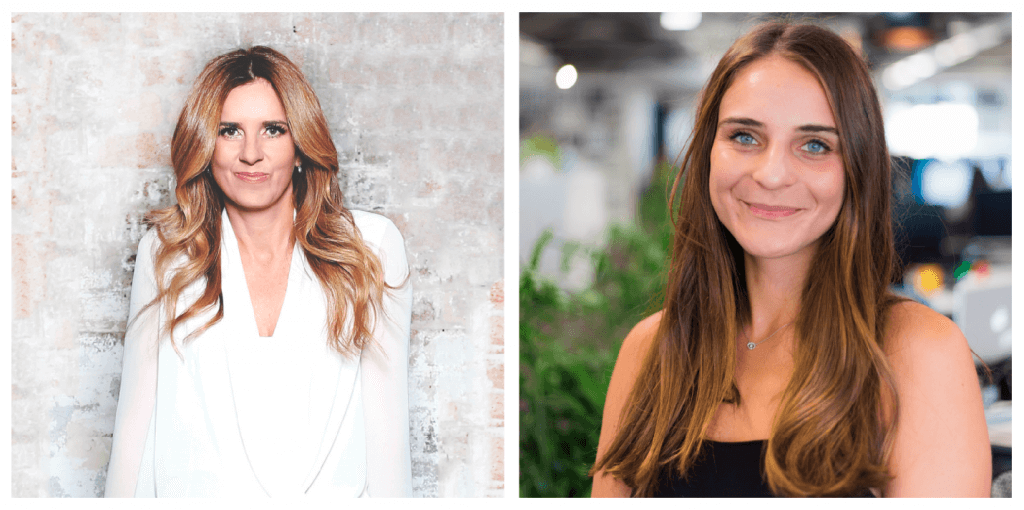 Why she's influenced me: January 2015 – I'd finished another day at the office and was looking to kill time on my hour-long train ride home with my usual Harper's Bazaar pick up.
Then I met Lisa Messenger's Collective Hub.
I was inspired from the moment I came across Issue 17, featuring George Clooney. Flicking through the pages, I was amazed at how even from the surface, the words and stories on each page seemed to ignite something in me I hadn't felt for a long time.
In the months following, I secured my ticket to Lisa's Daring + Disruptive event. I listened as Lisa talked through her own personal and professional triumphs, failures and everything that came in between. Her authenticity, passion and ambition to acknowledge her demons and embrace them as a strength that did not define her, but moulded her into a better leader, set me on fire.
Often, I feel the challenge with leadership is the belief that vulnerability is a flaw. It's been my experience that this perception is the flaw. It took time to realise that my own vulnerability was my strength – because it made me human, and my team resonated with that humanity.
Lisa's fearless take on life has driven me to move forward in my own career, demanding more of myself and working consistently hard to get there. Fiercely determined and unreservedly raw.
Lisa and her various published and spoken initiatives has continued to be a source of inspiration and motivation not only for my professional development and growth, but for what I review within the work that I do. In her own words,

"You can be soft and successful, a traditionalist and a rebel, a lover and a fighter, vulnerable and invincible."
Who positively impacts you?
We believe in the power of storytelling. We all have stories of strong women who have positively impacted us throughout our life – whether it's a mother, a friend, a mentor, a colleague, or a business leader you've admired from afar. The more we share these experiences, the more we can help the next generation of female leaders and entrepreneurs to know that anything is possible.
Have a story about someone who has impacted you positively? We'd love to hear about it in the comments below.