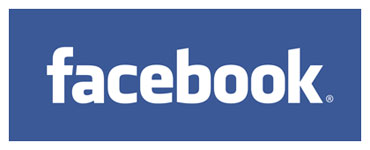 With Facebook getting bigger and bigger, its advertising program becomes more and more interesting for both large and small businesses. Facebook offers unique targeting options and thereby allows you to come up with creative advertising angles. This article will show you 7 ways how you can get more out of Facebook advertising.
1. Get Your Demographics Right
The most common mistake advertisers make is to target an audience that is too broad. You need to know your demographics, it's most likely that it's not men and women aged 18 to 50 across the whole of Australia. Don't set your demographics as broad as that. There will be certain age ranges that respond better to your products or services. Equally, your product might be purchased mainly by one gender. If you don't know your demographics, keep testing until you find the most responsive demographic.
2. Use Google Analytics To Track Your Facebook Traffic
You should be tracking your traffic using the Google URL builder. Every ad can be assigned a specific 'campaign name'. That way you can evaluate in Google Analytics which ad converts the best. In order for this to work, you also need to have goal-tracking setup in Google Analytics.
3. Split-Test Images And Headlines
A higher click through rate on your ads means you will be paying less per click on Facebook. The image usually has the greatest impact on your click through rate, followed by your headline and ad copy. Therefore it's important to split test images and ad copy in order to get to the best performing ad possible.
4. Use A Strong Offer
It's most likely that people are not actively searching for your offer on Facebook. Their main purpose of being on Facebook is not to purchase your offer. That's why it's essential to come up with a compelling offer. If you cannot go for the straight sale, you can test offering a free report in order to build a database. Offer value to the database, build a relationship and then sell them your product.
5. Interests, Hobbies, Likes And Workplace
Facebook is unique in the way you can target people. Make use of the targeting options as they can provide great ROI when used in the right way. What are your customers' interests and hobbies? Where do they work? What high school or college do/did they go to? What Facebook groups are they part of? For example, as a recruiter you might be targeting people who work for certain companies.
6. Likes On Your Facebook Page
Another angle to build a following is to advertise your own Facebook page. When you send traffic to your Facebook page, the goal is to get people to like your page. That way, whenever you post an update on your Facebook page, people will see this update in your newsfeed. This is where your Social Media Strategy becomes important.
7. Test, Test, Test…
So what's going to work for you? Sometimes it's not the obvious. You need to test every possible angle and not give up too early. Is it best to build your following through a Facebook page or by offering a free report on a landing page? Or should you be going for the sale straight away? The only way you can find the best angle is by testing every idea you come up with.