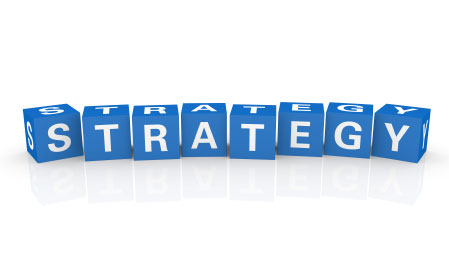 In my last article I spoke about how Google Caffeine will affect SEO. In this article I share 10 SEO strategies that align with Google Caffeine to increase your SEO rankings.
1. Make Your Site Larger
Google Caffeine places a greater importance on the authority of your domain. The easiest way to increase the authority of your domain is to make your site larger. The larger your site, the more PageRank you will control and the more authority your domain will have.
2. Post Articles To A Blog On Your Site
Adding articles to a blog on your site is not only a great way of increasing the size of your site, it's also one of the best ways to keep your site fresh in the eyes of Google. Caffeine is all about finding the freshest and most relevant content on the web and presenting it to its users, and posting articles to your blog aligns perfectly with this.
3. Write Articles More Frequently
The more articles you can write on your blog, the larger your site will become and the more often that Google will visit, index and present your information to its users. And because Google now makes it easier for people to search for content indexed in the past day, week, month and year, you'll have a higher chance of appearing before your prospects however they choose to search.
4. Share Your Articles on Twitter
Google integrates Twitter results into any search query. All you need to do is click on 'Latest' under the 'Any Time' menu in the left hand side navigation and you'll see a stream of Twitter posts on the topic you've searched for. Sharing your articles on Twitter will have them display in Google's real-time search, albeit only for a short time.
5. Share Your Content On Social Media Sites
Google uses social media sites such as Twitter, Facebook and Digg to find new content as it is created. Sharing your content on these sites will help Google find, index and present your content to its users as quickly as possible. Of course, these sites can drive qualified traffic to your site as well, but that's a different topic.
6. Use Exact Match Keyword Strings In Your Article Titles
A big part of Google Caffeine is relevance, and one of the best ways to work with this is to create article titles that are as close to the exact keyword string you want to rank for. This won't really apply with short 2 to 3 word titles (as these will usually be quite competitive) but it does work really well with longer titles.
7. Test Your Title Tags & Meta Tags Click-Through-Rate
Google Caffeine now updates title tags and meta description tags much faster. Before Caffeine was launched it would take up to 3 weeks in some instances for changes to title tags and meta tags to be visible in Google. Now we see the updates integrated in as little as a day. This makes it much easier to test different title tags and meta tags for optimum rankings and click-through-rates.
8. Become A Guest Blogger
Getting links from high quality sites is not only important for rankings, but also for building up your domain's authority. Writing articles for other blogs is one of the best ways of doing this. Not only will they build links to your site, but they will appear within Google's index in real time as well (just make sure to share them on your social media profiles as well).
9. Improve Your Website's Performance
Website speed is a factor that Google is looking at so make sure you have a reputable hosting company with good up-time performance. It's also a good idea to look at improving your website's coding and image sizes to decrease its load time. Google Page Speed is a great tool for assessing your website's performance.
10. Do More, More Often
Because Google is constantly finding, indexing and presenting new content to its users, the more you do the better the results you will see. This includes more pages, more articles, more Tweets, more social bookmarks, more guest posts, more everything!
Please share your thoughts in the comments area below.