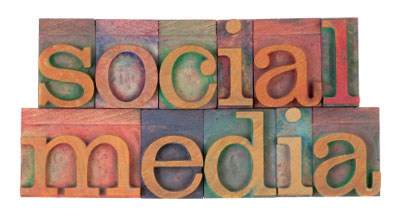 Social media is growing at a rapid pace. More and more businesses are seeing the benefits of entering this space, not only from a branding perspective, but also to increase online profitability.
With updates in search and Google's focus on sharing real-time information, Tweets and Facebook streams are now included in their search results. This development now allows us to draw a direct correlation between social media marketing and increasing your business' presence in Google to drive further organic traffic to your site.
Whilst the need for your business to utilise social media platforms (eg Facebook, Twitter etc) is undeniable, many businesses are baffled as to where to start.
Here are 7 steps to follow to ensure your entry into the social media world is well planned and thought-out.
1. Know Your Audience
It is important to know who your target market is. These may not necessarily be the same people you market to via other marketing channels. Therefore, it is important to have a clear outline of who your audience is, and ensure you market to them effectively with relevant information and a targeted message.
2. Outline A Strategy And Clear Goals
Before entering social media it is essential to know what you want to achieve from entering into this space. Ask yourself some basic questions to clarify what your business needs social media for, and what you are trying to achieve:
Do you want to build brand exposure?
Do you want to increase sales?
Do you want to communicate with your clients and prospects on a new level?
Regardless of your reason for entering social media, it is a "must" that you know what you want to achieve so you can plan the path ahead and identify the actions necessary to achieve your goals.
3. Develop a Voice
Often the hardest part of social media is not knowing which tools to use or how to use them, but creating the voice or persona for your business and brand. Creating a Social Media Policy, which outlines your social media guidelines and best practices, is a good place to start developing your voice. The first step in the process is to decide the tone you will use and the information you will share. Some suggestions include:
Formal and business orientated
Informal
Energetic, fun and kooky
Responsive
Helpful
Generous
Once you have developed your brand's voice and set a tone for your blog articles, status updates and tweets, you can begin developing the content to share through these platforms.
4. Create Useful and Meaningful Content for your Target Market
It is important to remember that utilising Facebook or Twitter is not another avenue for your business to directly advertise or self-promote. The amazing opportunity social media opens up for your business is to communicate with your clients and prospects in an open and level playing field. You can directly engage in conversation, and they in turn can directly engage with your brand. Therefore, it is important to communicate and share content that interests, excites and sparks conversation. Here are some ideas to get you started:
Share information on your industry; news, updates and research.
Build your brand to be the thought-leader in your industry.
What is your target market interested in?
For a brand like Nike, their consumers are most likely interested in sports. Share stories on sports, the latest scores or trends in sports fashion.
Can you involve them in your brand?
Are you testing new services or creating a new product? Get your social media "followers" engaged to assist you, for example, in choosing the next pattern for the latest release of Sorbent's new toilet paper. In this sense, your current and possible customers feel like they have a direct involvement in a brand they "know and trust" and this builds further brand loyalty.
Build your brand and business' people through social media.
Have you had a recent company sports day or team building lunch? Share some information and photos of your people interacting and enjoying the brand they also work for. This helps your brand and business come to life. However, when doing this, ensure you stick to the Social Media Policy and business guidelines.
Find a fun side of your business and exploit it.
If you are a bar restaurant, share your favourite "A Man Walks Into a Bar…" joke and encourage your "followers" to also share a joke. Find a kooky element of your business, and share it – people love to laugh and get a giggle.
5. Maintain Brand Consistency
Don't forget who you are, what your brand stands for and the overall goals of your business. Make sure you stay true to your brand and don't get carried away by the new opportunities that social media creates. Your brand's consistency is one of the most important assets your business has. Utilise social media to further build and develop this consistency. Remain true to the overall brand voice, Unique Selling Propositions and guidelines.
6. Integrate Offline and Online Activities
Make sure that your online activities are incorporated into your offline communication and advertising. Ensure that your website URL as well as your Facebook and Twitter details are included on your corporate stationary and documents, business cards, email signatures, TV advertising and print advertising. This is where your offline and online worlds collide and become one.
7. Remain Focused and Dedicated
Effectively managing a social media campaign can be a difficult and time-consuming task for your business. If you do choose to implement a social media campaign for your business, it is incredibly important that you commit and remain dedicated. Some ways to ensure this are:
Create a Social Media Champion within your business.
Organise company brainstorms to develop creative ideas for competitions, campaigns and new ways to engage with your audience.
Utilise scheduling software to help manage your Facebook status updates and Tweets on Twitter.
Create a goal for the amount of social media activity required. Eg. 10 Tweets on Twitter and 2 status updates on Facebook per day. This way you will maintain regular activity and not lie dormant.
Measure success. The best way to know that social media is working for your business is to track the performance and engage your Directors by reporting on the increase in brand identity and online enquiries / sales.
Have fun. Understand and commit to the opportunities social media creates for your business, and have fun whilst doing it.
FAST FACT: In 2010, social media use within Australia rose by 36.1%, overtaking search engines as the most visited sites by Australian Internet users.
Is your business using social media yet? If not, it is definitely time to start thinking about it.