With the end of 2010 rapidly approaching, it seems appropriate to look at the biggest innovations for the year in the world of Google search and what they mean for search engine optimization (SEO). Google Caffeine, Google Instant, Place Search, Instant Preview; these dynamic new systems implemented by Google over the past year have changed the SEO landscape forever. Now let's delve deeper into each one.
Google Caffeine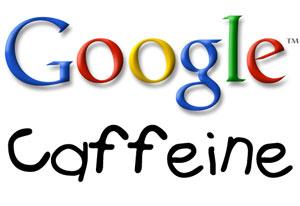 In response to the changing shape of the Internet over the last couple of years, Google completed a massive overhaul of their indexing system to increase the speed and freshness of its search results. Google launched Caffeine in June of this year and now updates its index in real-time as it finds new information. Google's database stores almost 100 million gigabytes of data with over 100,000 gigabytes of new data being added every day!
So how has this affected SEO? News results and social media posts (eg Twitter updates) are now indexed and displayed instantaneously. Website updates are now indexed and displayed by Google within a matter of days rather than weeks, making the effects of website optimization much more immediate. And updates made by Google to its search algorithms now affect rankings immediately making top SEO rankings far less stable with ranking fluctuations now occurring daily, hourly and even from one minute to the next.
With the launch of Caffeine, Google now places a far greater importance on keeping your website content fresh and unique. Frequent updates and additional content are now, more than ever, essential to keep Google coming back to your website and indexing your content.
The transition for users was almost seamless and many would have continued to search the web without noticing any major changes. When Google announced the launch of Caffeine they said that it was developed with the future in mind, building a foundation for an even faster and more comprehensive search engine. What we didn't know then was that the launch of Google Caffeine would lead to a series of massive system overhauls that would change the search experience dramatically…
Google Instant
The launch of Google Instant in early September made news headlines across the world. Google Instant gives users search results faster than they can type, with Google presenting search results for the most likely search terms based on what has already been entered.
The launch of Instant cemented for everyone the future goal for Google – to provide information to users before they even know that they want it. While Google Instant isn't quite there yet, it is certainly a huge step in the right direction and is now even available on smartphones. And with the recent launch of Google TV, where typing could present a possible annoyance, Google Instant seems like the perfect solution.
From an SEO perspective, Google Instant now means that a far greater focus should be placed on the shorter, more popular search phrases. Users that aren't certain what to search for when they start typing will now automatically be presented with results to the most popular search terms, reducing the chance of longer keyword searches being used to find information. If a user is presented with the results they are looking for before they finish typing a word, then there is no need to finish typing the word at all. While very specific long-tail traffic doesn't seem to have suffered with the change, the biggest SEO impact is the increase in traffic for the shorter, more popular phrases.
In addition, since the search results are constantly updating as you type, the focus for users will be on the results that they can see immediately without scrolling. This now places even more importance on ranking within the top 5 search results for a target phrase as these are the only ones that will appear above the fold on a results page (depending on your screen size).
Google Place Search
One of the more recent and less publicised updates from Google is the launch of Place Search, now available both as an option in the search sidebar and also integrated into the traditional search results. Google Places will still be displayed in search results for location-based keywords, however the new update from Google now displays Google Places information within each of the top ranked website listings.

Because Google can identify your location by IP address, any search terms that are inherently location-based will use Google Places. For example, if you are in Sydney and search for the term 'restaurants' the search results will display listings from within your area and will automatically include the Places listing information within the search results.
As a result of this change, you could lose your position on page one of the search results for a location-based keyword phrase unless you have your own listing in Google Places. For example, if you previously ranked #4 for a location-specific phrase and the Maps were at #3, then your ranking will now be pushed down by 8-10 positions on that page to #14, below the Places listings, unless you have Google Places for your business. Conversely, if you previously had a second page ranking for a location-based search term but were one of the top 5-10 results that had a Places listing, you would now appear on page one of the search results among the top Places listings displayed for that term.
Add this to the ongoing increase in mobile search, advances in the use of Google Maps in smartphones and the recent launch of Google Hotpot, which uses a social media platform to rate places and landmarks, and you can see the importance of having your business in Google Places.
Google Instant Previews
Instant Previews are the latest addition to Google Instant. This new feature, added in the form of a magnifying glass icon next to each search result, allows users to view a thumbnail image of each website in the search results without clicking through to the website.
In the past, web design was always important for keeping people on your website after they decided to click through from the search results. Studies showed that users could make that decision within a matter of seconds so it was essential to have a dynamic and attractive website to keep users on your site. With Instant Previews, users are now able to make that judgment within the search results before even needing to visit a website.
Google Instant means that performance website design is now a significant factor for driving traffic from SEO – the better your website's appearance in the Instant Previews, the higher the number of searchers that will click through to your website (Google's research showed search results that were previewed were more than four times more likely to be clicked on).
Website appearance has always been responsible for engaging visitors and making them feel secure enough to perform the desired interaction – poor design can now mean that potential customers will not even click on your website if those elements are not met. And since Google sees click-through as directly related to relevance to a keyword, an improvement in click-through rate may even help rank higher for that phrase.
What Next?
Search engine optimization was already hard enough. Now it is even tougher with more systems, variables and influences affecting rankings. There are several new elements added to the mix and search results are now more dynamic than ever. While the traditional principles of SEO still apply, you must also take these new innovations into account when developing your strategy. Keep your content fresh, continue to build fresh, high quality links into your website, create a Google Places listing for all locations of your business and ensure you have a great website design.