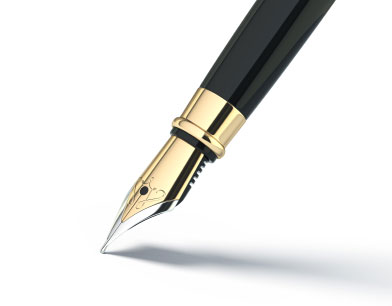 Quality online copy is crucial to an effective SEO strategy. With the introduction of the Google algorithm 'Panda', producing quality articles is more important than ever. In this article we look at the five biggest mistakes web writers make and give tips on how to avoid them.
Online copy calls for a unique writing style. Its audience is the time-poor and any mistake can kill effectiveness in an instant, thereby killing value. The new Google algorithm 'Panda' is designed to seek out poor content and penalise the websites that post or link to it. More than ever, effective and informative content is crucial to enhancing your website's performance. Here are the 5 biggest mistakes to look out for and eliminate in your online copy.
1. Factual mistakes
These destroy online content's whole reason for being. Great online copy is about giving value to your audience. Misleading them through half-truths or poorly researched copy will not only drive them away, but potentially damage your reputation with Google. Don't skimp on the research stage. Evidence of research will instil trust in your readers and set you apart from the competition. A great blog is one that offers reliable, interesting information that's compiled in a user-friendly way.
2. Grammar and punctuation errors
This is the quickest way to lose authority, and your audience. You may be an expert in your field; however, all that is representing you in online content are words on a screen. Badly constructed sentences will have your readers questioning your knowledge and expertise. This can have the knock-on effect of taking value away from your website in general. Reacquaint yourself with acceptable grammar and punctuation usage in online content and follow them. Test out your content on a non-expert. Fresh eyes can usually catch most errors and ambiguities.
3. Boring headings
Write a boring heading and you won't have an audience to begin with. The old adage to never judge a book by its cover is not only incorrect in the book industry, but incorrect times ten in online content. The main headline is your one and only hook. It must not only be alluring, but information rich. And on top of that, it needs to be crammed into a few, well-chosen words. Spend time etching out a headline that will grab the audience. Remember that online readers are scanners – subheadings need to encompass the main ideas of your article.
4. Unsuitable as online content
People read for a range of reasons, and online readers have a very specific motivation – the need for useful, quick information. When preparing your online content, do so with the aim of educating with clarity and confidence. It's important you put yourself in the reader's shoes when designing online content. What is it that your article offers them? Will they be able to understand it? How fast? Remember that an online audience is in a very different mindset to that of a book lover who has settled down with their favourite novel. It's all about informing, quickly!
5. Wordy
While long, flowery sentences have their place in literature, they have no place in the online world. Your content needs to be widely accessible, not only to your industry, but to anyone who may find themselves on your blog. Deciphering overly complicated sentences is a major turn off in the online environment. So, aim for short, crisp sentences. Replace redundant adjectives with better, more accurate verbs. And if you can't say a sentence in a breath, get rid of it!