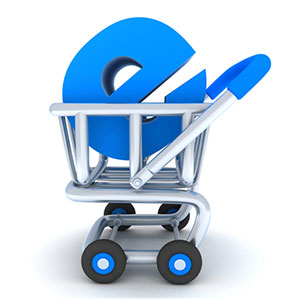 One of the world's most prolific marketing strategists, Jay Abraham (known as the $9.8 billion dollar man), is famous for his brilliantly simplistic "Power Parthenon" model. Put simply, the model stresses the importance of utilising multiple income streams to drive a company's sales.
Despite Jay's model sounding like common sense, many businesses miss out on the opportunity and instead maintain a dependency on a single marketing channel.
Tapping into multiple income streams not only gives you access to new pools of customers but also provides protection in the event that an unexpected change occurs in one of your channels.
Unexpected events are an inevitable reality in business, especially online. For example, perhaps a new deep pocketed player jumps into the market and drives up costs, Google makes an algorithm change or you exhaust your potential reach within the channel.
Despite the various channel options available, when online marketing comes up in conversation the chatter seems to quickly start (and stop) with Google – both SEO and PPC text ads (AdWords). If your current strategy starts and finishes there, you're in for a treat.
Whether you are selling prosthetic legs or plumbing services – limiting your marketing activities to one niche is only restricting one thing – your profits.
Over the next three weeks, we are going to be covering three essential Ecommerce tactics for explosive growth:
Advertising channels for Ecommerce sites
Converting prospects that don't buy
Leveraging your buyer database
Let's jump in.
Advertising channels for Ecommerce sites
There are countless possibilities when it comes to effectively advertising your Ecommerce store online. Some good. Some bad. So we're going to be covering the tried and tested channels we know firsthand to drive huge sales.
AdWords Product Listing Ads
There's no doubt that Google is still the dominant player in the market. The plethora of highly targeted traffic is up for grabs but comes with the challenge of battling the excessive click costs so as to reach a point of profitability. The problem is that these click costs are driven up higher and higher by competitors that often bid simply to fight for the top spot, rather than for profitability (a very bad tactic!).
Fortunately, there is a secret weapon for Ecommerce companies, which provides access to low cost and highly targeted clicks – Product Listing Ads.
Just like with regular text ads, PLAs are displayed in the Google search results, but with the bonus of a product image, price and even an option for a promotion (such as free shipping).
PLAs also get priority positioning, either at the top of the right-hand sidebar, or under the top three ads.
So what makes PLAs so profitable?
First, the presence of an image and price helps to qualify customers before they click – meaning that any click you pay for is from a hot prospect, not someone simply wanting to have a browse of what you offer.
Second, because PLAs take some skill to set up and optimise, many competitors are not running them. The lower competition helps drive click costs down to a point that is often less than that of the regular text ad in the lowest position – even though the PLA ads are displayed up the top and with an image!
Shoppers absolutely love PLAs and as an advertiser, you will too.
Comparison Shopping Engines
CSEs are mega sites such as myshopping.com.au, shopping.com, getprice.com.au. They have their subtle differences but share a common objective – selling products. The people that visit these sites are not there to browse, they are there to buy. Promoting in these channels allows you to tap into some of the most hyper responsive shoppers available.
The power of CSEs comes in a two-part package:
They attract a ton of direct traffic, which are visitors that navigate directly to the site to find the best deals.
The sheer size and authority of these websites helps to give them a huge presence in Google's organic search results for both individual products and broader categories. Even in the most competitive markets, your products can start getting exposure within a matter of days/weeks.
Having your actual website ranking high in Google for your targeted terms is obviously a far superior position, yet this is an excellent tactic while you are building your rankings.
If you are retailing online – you need to be pushing your products on CSEs.
Social Media
If Google were in one corner of the digital heavyweight championships, Facebook would be in the other. Although these companies may be fighting for world domination, they are beautifully complementary for you as an advertiser.
Google is brilliant for targeting customers that already know what they want, while Facebook helps you target prospects that may not have thought about buying what you offer AND also driving existing customers to buy more.
There are two main strategies with Facebook advertising:
Direct linking: As the name implies, the aim of these ads is to send traffic directly to your website. For example, you may have a new line of Yoga gear, so you create some ads targeting those interested in Yoga from Australia and drive them to your product page.
Building a Fanbase: Direct ads are great for short term gains, yet driving people to "like" your page gives you the ability to engage with your fans time and time again at no cost. Your fanpage will be much more than just a promotional platform though. Fan pages gives you the opportunity to create a distinct voice for your company and connect with your customers at scale like never before. Yes, this is a longer term strategy but the payoff can be massive.
Wrap Up
Implementing these three strategies alone can have a huge positive impact on your bottom line if implemented correctly.
In the next two weeks, we take things to another level. We cover how to recover those prospects you thought you had lost and then how to get more sales out of your current customer base (without annoying them!).
At Web Profits, we know first-hand just how powerful these three channels can be. If you would like to discover more about how we could help you boost your sales, feel free to get in touch.