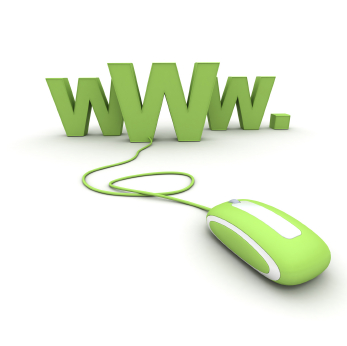 One of the most common types of question we receive is about domain names and how they affect SEO. While your domain name is, in most cases, the least important part of a top SEO ranking here are answers to the most common questions about domain names:
Should I buy a domain name that includes a keyword in it?
Having keywords in your domain name only makes a difference to your SEO when your domain name is the exact-match keyword that you want to rank for AND is the .com or local .com version (eg .com.au) of the keyword. Two examples of this are homeloans.com.au and travelinsurance.com.au, which both rank at the top of Google for those exact keyword phrases, which are highly searched for.
It's important to note that using any other keywords in the domain name will negate the ranking benefit of having the keyword in the domain name. For example, mytravelinsurance.com.au will not have the same ranking effect for 'travel insurance' as travelinsurance.com.au but it will rank for 'my travel insurance'.
Additionally, having a .net, .biz or any other extension apart from the .com version will not assist with your SEO rankings – you must have the .com or localised .com version (eg .com.au) of the domain name to rank highly for that keyword.
When is having a keyword phrase in a domain name helpful for SEO?
Only when the domain name is the exact match .com / .com.au version of the keyword you want to rank for, and only when the keyword has significant exact-match search volume to warrant using a keyword in your domain name rather than your company name.
Should I use my business name in my domain name?
Yes. In 99% of the time your business name is the best keyword to use in your domain name as it is easy to remember, builds trust and credibility and it will often be typed directly into the address bar to visit your site.
Should I get the different domain extensions for my domain (eg .net, .biz, .tv, .cc etc.)
No. The only domain extensions worth using are .com or the local version of the .com (eg .com.au). From an SEO perspective, no other domain extensions will help directly with SEO rankings. From a business perspective, you might want to get the other extensions for your business name, but realise that the only one that really matters from your customers' point of view is the .com / com.au version of your business name.
Should I get a variation of my competitor's domain name?
No. Aside from possible trademark violations, cyber squatting on a variation of your competitor's business name lacks integrity and will negatively affect your online credibility, which is one of the most important elements in your online marketing performance.
Should I use dashes in my domain name?
No. If possible try to get an easy to remember and easy to type in domain name. As mentioned earlier the only domain names that help with SEO rankings are those that are the exact-match version of the keyword you want to rank for… and this does NOT include dashes. Using dashes in your domain name also makes it extremely difficult to type in and will work against your branding the larger your business grows.
What is the best domain name extension for my country?
The local version of a domain name (eg .com.au) is the best type of domain name for ranking highly in a particular country. You'll find that .com domains rank highly for informational keyword searches and for searches where there aren't local providers, but localised domains (eg .com.au) will always outperform the .com domains, all things being equal.
Can my domain name rank in every country?
No. A localised domain name will usually only rank in its country for short tail competitive keywords. It might rank internationally for longer tail keywords or informational searches, but not for keywords that will drive profits and sales.
Can a .com domain name rank in a local region for a transactional keyword?
Yes, but only if the region of the domain has been set within Google Webmaster Tools. A .com domain name can rank above .com.au domain names if its region has been set to Australia and it has a stronger SEO campaign, but a .com.au domain name will beat it every time (all things being equal, which they never are).
Should I change my domain name?
Only if it's new and doesn't have authority or links pointing in to it. Domain age is an important trust factor for Google's ranking algorithm so it's always better to keep an existing domain name than to create a new one. Of course, if you can get the exact match domain name for a competitive keyword then it might be worth the move… just make sure you setup 301 redirects to pass on as much value as you can to the new domain.
I have purchased a number of different domain names. If I redirect them to my website will it help with my rankings?
No. The only benefit you'll receive is if somebody types the domain name directly into the address bar, and then gets redirected to your site. The only time that redirecting a domain name will help SEO is if the domain name has been around for some time, has some good authority and good incoming links.
Using 301 redirects in this instance will give your SEO rankings a boost.
I have the exact match domain of the keyword I want to rank for. Why aren't I ranking?
It depends on what keyword you want to rank for. Having the exact match domain name of a competitive keyword gives you a big SEO advantage, but you will still need to implement good SEO to rank at the top of Google for that keyword phrase. For example, travelinsurance.com.au ranks #1 on Google for 'travel insurance' not just because it has the keywords in its domain name, but because it also has implemented SEO over many years.
I received an email from a Hong Kong domain registry to register my domain there to safeguard my trademark. Is this true?
Probably not. This is a very enticing email marketing strategy that preys on people's fears. If you are concerned about protecting your trademark across the world, then go right ahead and purchase the 100+ domain names for every country, and then renew them yearly. Seriously, just focus on getting the .com version of any local domain where you will be setting up a website and marketing your products or services. Aside from that, just ignore these emails.
A competitor is cyber squatting on my business' domain name. What can I do?
You can take them to the Association of Dispute Resolvers (leadr.com.au). It will cost about $5000 in legal costs and tribunal fees and there is no guarantee of success. But if you have a trademark on your business name then you'll have a good chance of success.
If I haven't answered your domain name question, please post it in the comments section below and I'll post an answer in the comments area.