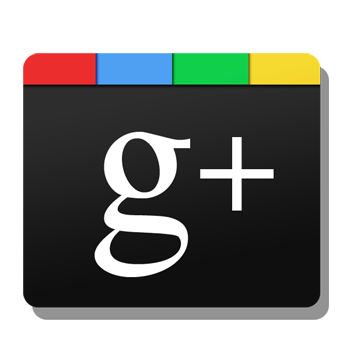 Google+ is Google's latest attempt at developing a social media network to rival Facebook. After failed attempts with Google Buzz and Google Wave, early success has been found (so far) in Google+. The new social media platform, which launched in late June, has since been the hot topic for online marketers and consumers alike interested in the Facebook vs. Google debate.
The wide spread release of Google+ also saw the platform gain a massive 10 million users signed up after mere 2 weeks of the network being live.
So, how will Google+ affect social media? And given Google's dominance in terms of search, what will be the affect of Google+ on search engine optimisation (SEO)?
Here are 5 areas to watch as Google+ functionality further develops…
1. Integration with Gmail
Before Google+ launched, Gmail received a makeover in preparation to integrate Google's mail service with the social network. Given that there are 250 million people with Gmail accounts worldwide (as at July 2011), this gave Google+ a powerful starting point to build the 10 million users they gained in just 2 weeks. To add to this, after Google+ beta moved from it's 'invitation only' stage, the integration with Gmail made it easy for people to invite their friends by using Gmail contacts and Google verified email accounts.
The Google+ navigation bar is present when logged into Gmail and therefore Google+ is accessible through:
Gmail
Google Search
Google Documents (Google's online cloud infrastructure)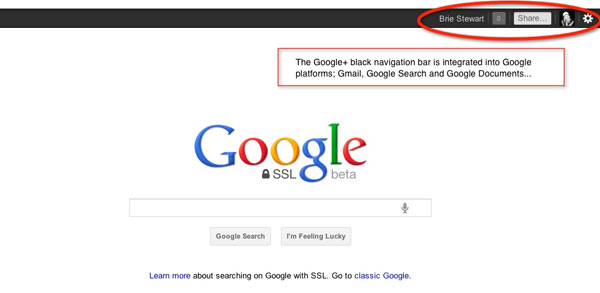 INTERESTING FACT: While it only took Google+ 16 days to reach 10 million users, Facebook reached the milestone after 852 days, and Twitter in 780 days.
2. Circles
Hailed as the 'selling point' of the social network, Google+'s 'Circles' functionality is a friend management service. Circles allows you to select 'groupings' for your friends and the people you Follow on Google+.
Understanding Google+ Circles is essential to mastering the social network. So, what opportunities do the Circles function present for marketers?
The Circles functionality focuses on the concept that as humans we want to share different information with different groups of people. Therefore Circles allows you to separate the people you follow on Google+ into groups.
From a marketing perspective, this allows for each Circle to be marketed to in a unique way or by utilising a specific, targeted message that relates to that particular group / Circle.
The people you follow can be placed in more than one Circle – and when posting a Google+ update you can choose which group sees the information you are sharing.
Similarly, when browsing your Google+ Stream (that contains all updates shared by your Followers in your Circles), you can choose between seeing all Circle information, or specific Circle updates in your Stream.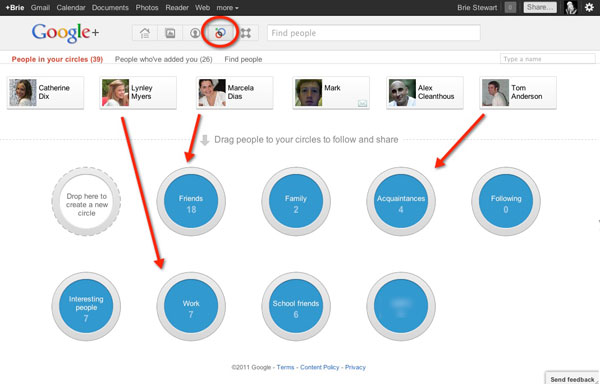 INTERESTING FACT: Facebook has this same functionality, but is called 'Friend Lists'. The functionality was launched quietly in December 2007 with the same objectives as Google+ Circles.
3. Brand Pages
Google+ has held off on launching Brand Pages on Google+ in order to get the functionality of this important area of the platform perfect. Some businesses jumped the gun and sigedn up for Google+ as soon as the network launched. However, all businesses have been asked to politely leave and wait patiently for the brand focused pages to be launched.
This shows Google's commitment to the business-focused area of the platform. Will this work? While moving Facebook's +750 million users over to Google+ may be a challenge, enticing businesses to move over may offer a bigger opportunity for the social network. Along with a commitment and history of online advertising knowledge, Google+ and the Brand Pages are creating much buzz among businesses and marketers.
Why Google+ Brand Pages could hurt Facebook Business Pages:
Better Analytics: Google+ Brand Pages will be integrated with Google Analytics. And for anyone who has used Google Analytics in the past, you can appreciate the value this will add in analysing and assessing the value of your Brand Page from a marketing perspective. In light of this, the Facebook Analytics, 'Facebook Insights' may need a refurbishment in order to compete with the detailed information Google Analytics will present to Google+ Brand Pages.
More Customisation: It has been rumoured the Google+ Brand Pages will allow for more customisation. This doesn't just refer to advertising and placement of ads on the actual brand pages, but also to branded page skins. These branded skins would be similar to those being currently used on YouTube. Having this function limited to Brand Pages will ensure the issues faced by MySpace when profile skins became popular does not occur for Google+.
Further impact on search rankings: Most importantly, Brand Pages on Google+ present SEO opportunities in further building search engine rankings, specifically Google. Due to the growing importance of social networks, content and links shared on these platforms can have a positive effect in gaining further credibility for your website online. With Google+ already aligned with Google – the SEO ramifications could be significant. Will having a Brand Page on Google+ for your business help your search rankings? Will getting more +1's via Google+ push your website rankings higher?
Learning from the mistakes of Facebook: Google+ has the advantage of piggybacking off the mistakes, as well as the best elements of Facebook Business Pages. Google+ is attempting to brand Facebook as the place to be for a 'social brand' or celebrity. In doing this, they identifying a point of difference between Facebook Business Pages and Google+ Brand Pages. Focusing to get more business-minded brands utilising the platform, for example insurance, finance, health etc.. If Google+ Brand Pages turn out to be a close replica to Facebook Business Pages, the race to harnessing the business social media market could be a fast over.
4. The Google +1 Button
The +1 Button is Google's version of the Facebook' 'Like'. Google has outlined that the +1 button signifies when you think something is 'pretty cool' or something 'you should check out'. The +1 button is about publicly giving a business, website or article your stamp of approval.
You can only +1 items when logged into Gmail, and you can +1 in Google Search, Google+ or any website that has integrated the +1 button.
What does the +1 button mean for SEO and search?
When logged into Gmail, search results will show if websites ranking have been +1'd by any of your contacts within Gmail or on Google+ . Although not yet confirmed, it is speculated that the more +1's your website receives, the more online authority you have in order to gain further keyword rankings in Google.
The +1 statistics can be tracked through Google Analytics in a new section launched in the latest Google Analytics version update. This 'Social' data is located within the Visitors section and looks at engagement, action and pages.
When in the Google+ interface, you can see what content your friends have +1'd. Similarly, other people can also track the content you are +1-ing.
5. Integration with Google Search
As of early August, Google has begun integrating Google+ into Google search results. This has sparked the beginning of 'Social Search'.
How does this work?
Whenever a Google+ user publicly shares a link on the social network, an annotation now appears under the search result in Google.
This only appears in people's search who are friends with the person that shared the link in Google+.
The 'Social Search' component within Google highlights what links your friends are sharing on the Internet and returns results it believes based on your friends interests.

While it is not yet clear the exact impact Google+ will have on social media and SEO, it is definitely a social network to keep an eye on…
5 Fast Facts on Google+:
3 weeks after Google+ launched, Google's value increased by $20 billion
Google+ rose to 10 million users a mere 2 weeks after launching. However it is speculated that there are currently 25 million users with 4.5 million active users worldwide.
Mark Zuckerberg, CEO of Facebook is currently the most Followed person on Google+ with 474,702 Followers. Sitting in second place is Google CEO, Larry Page.
In July 2011, Lady Gaga had more Twitter followers (11.7 million) than Google+ had members (10 million)
Google+ has recently integrated the 'Hangout' function with YouTube. This allows people to watch videos from YouTube together through Google+.