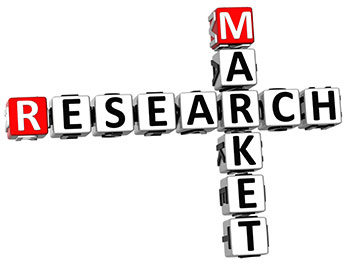 It's official – the SEO gods have decreed that great quality content helps your website rank in search engines. But it does a lot more than that.
Content funnels traffic to your website, builds a relationship with your audience, and bulks out your website so that Google thinks you're pretty cool.
You're probably thinking "Sweet, let's do content then!" But what exactly is this 'great quality content' everyone keeps talking about? And why does Google love it so much?
How can you make Google your friend?
When people search through Google, it aims to give them what they want – the right answers, the best quality articles, top news reports and accurate statistics that relate to their search terms. But this doesn't always happen.
While some websites may be technically SEO-savvy and rank well for certain words, they can have little to no relevance to what users are searching for. How many times have you searched for "the most fluffy cats ever" and instead of finding information on Persians and Birmans, you get a bunch of sites trying to sell you cat toys in less-than-perfect English? Google knows we find this annoying, so it is constantly working on improving the results it delivers to its users.
What does this mean for content?
It means that Google places more importance on great quality articles that people want to read. It's that simple.
Or is it?
How are you supposed to know what your audience would like to read? And how can you make it relevant to your business so that people who land on your site may be interested in buying from you while they're there?
Here's how:
Know your readers and what they're into
There are a lot of potential customers out there and you should aim to bring them to your site by offering information they want. What do you think your audience search for?
Say you sell saddles. I'm going to bet your audience likes horses and wants to know all about horse breeds, horse care, the best horse products and saddle care tips. Easy.
But what if you're a business that sells something obscure, like a debt collection service? No problem. Explain how businesses can deal with clients who owe them money, or share accounting tips to keep businesses out of debt. There's always something to write about that your audience will appreciate.
Understand pain points in your industry
'Pain points' are things that annoy people and they exist in every industry, at every stage of the sales funnel. You probably interact with your customers regularly. If you were going to write a Frequently Asked Questions page, what would be in it?
The articles that arise from these pain points will usually be questions (What Happens When You Accidentally Drop Your Mobile in the Toilet?)  and 'How To's' (How to Make Your Mobile Phone Disaster-Proof). Searchers are increasingly typing sentence-based questions into Google, and the Google Hummingbird update recognised this. By addressing pain points you'll be able to directly target Google's little flying friend.
Find what people are talking about
Search for industry-relevant topics to see what articles already exist on blogs, competitor and social media sites – then do them better. See what's trending by checking out recent news articles, then utilise this fresh content by adding your own insightful comments and predictions. Or pull a stack of statistics and information into an easily-digestible frame for your audience.
Find what no one is talking about
Another way to make your mark in the land of content is to create never-before-read articles. Search your topic area, see what's missing and carve out a niche area. For example, have you ever noticed how nobody ever writes about the benefits of transporting cats on your head? Yeah, what's with that? People love that stuff.
Know what and how people like to read
Consider the tone and style that people like to read, the layout that they enjoy, the headings they like and the images too. Take a good look at what trends on social media sites and borrow their formats. If people are liking it and sharing it around, Google will notice and try to share it too (read: rank you higher).
Know what makes your website interesting, engaging and different
Know your business' point of difference and capitalise on it. Perhaps you're a plumbing business – except you give cupcakes to your clients after every visit. Make sure people know about your love of plumbing and cupcakes in your content! Why? Because Google doesn't want the Internet to be full of the same information. But both people and Google do have time for unique articles that stand out from the crowd.
Can we help you with your content?
If you would like us to help you improve the quality of your content (and content marketing) then click here to get in touch.