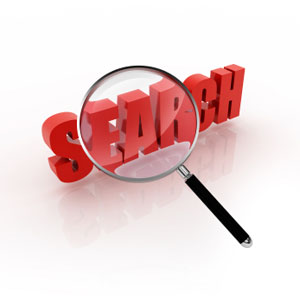 Recent research in consumer behaviour has shown that 76% of consumers use search engines when making decisions about the sites or stores from which to purchase products. Search engine marketing takes advantage of this trend by having your website appear in front of these consumers when they are searching for something online.
Search engine marketing has been used for over a decade to increase sales and build businesses online. What many people don't realise is that brand awareness can also be built using search engine marketing (ie pay-per-click advertising & search engine optimisation) and can provide additional benefits that may not be achieved through other online marketing mediums. With this in mind, there are specific techniques for implementing search engine marketing campaigns that can also help build brand awareness online.
Generally, the aim of pay-per click-advertising (PPC) is to increase sales proportionally to the budget being spent. In addition, PPC is also a great way to have your ad appear in front of a large number of your potential customers while only paying for performance (ie pay-per-click). And while increased sales is still the end goal, here are some points to consider when using PPC to help build your brand online:
Communicate the brand message within the ads appearing in the search engines
Focus on maximising the number impressions by expanding your keywords while using negative qualifiers to ensure clicks are only received from potential customers (ie qualified traffic)
The main benefit of PPC is that you can have your ad appear in front of millions of people within 48 hours while only paying for results (ie clicks on your ads).
Search engine optimisation (SEO) is a longer term strategy where the aim is to appear at the top of the organic search results to increase sales. Additionally, ranking #1 in Google for a high-volume keyword can build a great deal of brand reputation and establish your company as a leader in the industry.
When using SEO as a branding tool you also need to consider how to maximise the reach of your campaign. Ultimately, the best way to maximise reach is to appear at the top of the search results for a large number of high volume keywords (eg 'hotels' or 'accommodation') – this can take some time to achieve and costs will vary depending on your market and competition but the results are certainly worth the effort!
Additionally, a long tail keyword strategy can also be used to maximise your SEO reach. Long-tail keywords are far more specific than your main keyword phrases and usually contain 4 or more words. For example, instead of searching for 'hotel' or 'accommodation' a customer may be looking for '4 star ocean view luxury hotel north queensland'. These long-tail phrases may only be searched a few times a month but generally have a higher conversion rate and can often account for more than half of the search volume in any industry. The most effective method for measuring the effectiveness of a long-tail campaign is to check your website analytics.
If you receive traffic from thousands of very specific keywords that each provide only 1 or 2 visits per month you will still be receiving thousands of visits and you can assume that you are appearing for a wide range of long-tail phrases.
Similar to PPC advertising, ensure that your brand message appears in the Title Tags and Meta Tags of your website as this is what your potential customers will be seeing in the search engine.
The bottom line is that there are many ways to build your brand identity online.. Just remember that there is no single method for implementing an online marketing strategy. Strategies like SEO and PPC can provide abundant targeted traffic to your website but can also build your brand identity simultaneously. Always think laterally and make sure you never overlook a strategy's other potential benefits.