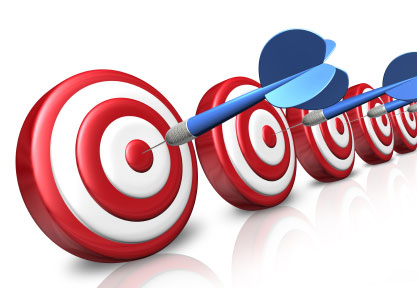 When it comes to Pay-per-click advertising, there are many aspects that can make or break the performance of your campaign. Use the following 6 strategies to turn your PPC campaign into a winner.
1. Use Conversion Tracking
When setting up your PPC campaign, make sure you install conversion tracking. If you are running a campaign already and haven't used conversion tracking yet, you should set it up as soon as possible. Conversion tracking allows you to monitor and evaluate where your conversions are coming from. It is the basis for optimising your PPC campaign. It will allow you to see exactly which search queries are most profitable for you and which ones do not work at all. Based on this conversion data, you can optimise your campaign. Hence, without conversion tracking you cannot optimise your PPC campaign. It's a bit like investing in something without knowing your return.
2. Avoid Low Google Adwords Quality Scores
Google assigns every keyword in your campaigns a quality score. The higher your quality score, the less you have to pay per click for the respective keyword. Contrarily, low quality scores will results in inflated cost per clicks. We have seen cost per clicks as high as $98 (yes, $98 for one click) as a result of an inadequate account structure. You don't want your account to establish a low quality score because it becomes very difficult to reverse a low quality score history in Google Adwords.
The quality score formula is based on various components. One of the main factors is the click through rate on the respective keyword and also the historical click through rate of all other keywords in your Google Adwords account. In order to make sure you are getting good click through rates and high quality scores, keep these tips in mind:
Create ad groups around specific keyword themes
Try to use no more than 10 – 15 keywords per ad group
Write targeted ads for the various ad groups
Link your ads to a relevant landing page
3. The Importance Of Website Design For Pay-per-click
Website design is one of the most important factors for your Pay-per-click campaign. A good website design conveys trust to your visitors and lets them easily find what they are searching for. It only takes one click for your visitor to leave your website and visit another one. That is why your visitors should be able to easily contact you through a contact us form and telephone number.
We have seen improvements in conversion rates of 400% as a result of improved web design (that's equivalent to cutting your cost per conversion by 80%). If you are in doubt whether your website design will convert well, we are happy to do a free website analysis for you.
4. Even Good Web Design Can Always Be Improved
Even if your website is converting well already, there is no limit to increasing conversion rates on your website. The best way to improve your website is by using A/B split tests or multi-variate tests. A simple split test would show 50% of your visitors your current website version and the other 50% of your visitors a new version with a varied element, for example a new headline. The test then determines which website version yields a better conversion rate. A different headline can easily improve your conversion rate by 30% and more. There is no limit to which elements on your website you can split test. Split testing these elements will get good results: headlines, buttons, forms, images, sales copy. Start split testing your website with the free Google Website Optimizer, a split test solution that offers everything you need to improve your conversion rates.
5. Separate Search Network And Display Network
The standard setting for every campaign in Google Adwords is to show your ads both on the search network as well as the display network. For optimisation purposes this is not ideal. To improve performance, set up separate campaigns for search and display network. That way, it will be easier to optimise and monitor the two different networks.
Generally your cost per click on the display network will be lower than on the search network, but your conversion rates will usually also be lower. Once you have gained some experience with the display network you should create banners for your campaigns. Banners are a great way to improve your performance on the display network. Good banner design will get you more clicks from the display network and therefore also more conversions.
6. Split Test Your Text Ads and Banners
Just like split testing your website, you should also split test your text ads and banners. For every ad group, rotate at least two different ad versions. Once you have determined a winner between the two variations, pause the losing ad and write a new one that is designed to beat your existing winner. The same strategy applies for banner variations. Try different headlines, colours and styles in your banners. Google's standard setting is to show ads with a better click through rate more often. In order to properly split test ads, you need to change your "Ad rotation" setting in the campaign settings to "Rotate: Show ads more evenly".
Combine these 6 strategies to multiply your conversion rates and drastically cut your costs. By means of continuously improving your conversion rates, you are guaranteed to stay ahead of the competition.