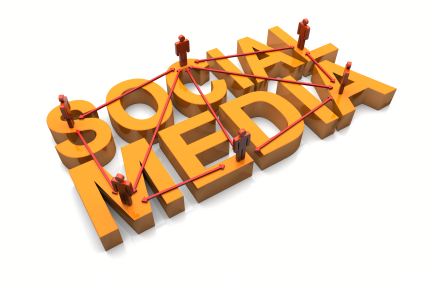 Building links using social media marketing is a little different to the link building methods used over the last few years. Rather than focusing on the direct link you get from the social media site your focus should be on getting as many people as possible to link to your site, naturally, from their blog or website.
Here are 7 steps for using social media to build links to your site:
1. Write The Best Very Articles You Can – the key to building links using social media is to write quality articles that provide extreme value to your readers. If you feel that you are giving away too much quality information then you are on the right track. The more you give your readers the more natural links you will receive in return. Keep in mind that the article has to be so good that it compels people to take the time to link to it from their own blog or website.
2. Create a Facebook Page – rather than sharing your content to your friends and family, create a company Facebook page and share your articles through there. Make sure to promote your Facebook page on your website to get as many fans as possible. Unlike email, where you are battling with spam filters and open rates, sharing content on your Facebook page will appear directly in your fans' news feed right away.
3. Share Your Content On Twitter – Twitter has been the fastest growing social media site in the last two years. Open an account with Twitter and share your articles through your status updates. Make sure to use a good headline that really stands out from the crowd and include a link to your article. You can open an account with bit.ly or su.pr to measure real time traffic from your status updates.
4. Share Your Content On Other Social Media Sites – there are literally hundreds of social media sites on the Internet, including LinkedIn and Google Buzz. Time permitting, create accounts on as many social media sites as you can manage and then share your articles through there, similar to Twitter.
5. Share Your Content On Social Bookmarking Sites – social bookmarking sites are a little different to social media profiles because they are simply a way to share links to websites that you like. Submit your articles to the top social bookmarking sites including Digg, Delicious, Mixx and Stumbleupon. Make sure to use a headline that really captures people's attention.
6. Add Social Media Functionality to Your Blog – including links to the top social media and social bookmarking sites at the end of each article makes it easy for your readers to share it with their network. Using the Tweetmeme plugin for your blog allows your readers to share your article through their Twitter account with a click of a button, without ever leaving your site. There are Facebook and Google Buzz WordPress plugins for as well.
7. Become a Guest Blogger on High Traffic Sites – there are many blogs that rely on fresh, quality content published on a regular basis to drive their advertising revenue. If you have examples of high quality blog posts you have written in the past, many blog owners will be happy for you to write an article for their blog. Becoming a guest blogger on high traffic blog will increase your social media presence, the number of fans and followers you have and the number of people that subscribe to your blog. Some guest bloggers will also allow you to include a link back to your site within the article. Of course, make sure you share any guest blogging articles across all of your social media and social bookmarking profiles as well.
Using social media to build links is about creating quality content and then promoting that content online. Social media link building not only increases your SEO rankings but also positions you to start taking advantage of the massive amounts of traffic available across social media sites… which will only continue to grow over the coming years.
Do you have any other social media link building strategies?
Feel free to post them in the comments section below…