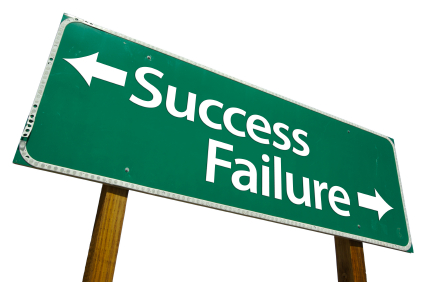 Over the past year we have seen rapid changes in the online marketing arena and the rate of change doesn't look like slowing anytime soon. In that time we have helped many businesses take their online marketing to the next level. From the sidelines, we've also watched many businesses fail as they set about their online marketing the wrong way.
Here are the 3 top reasons most businesses fail online…
1. Not Investing In Your Website
Probably the most misunderstood area of online marketing is the importance of your website. Most business owners don't have an issue with spending $5,000 or $10,000 per month on advertising their business online but hesitate when it comes to spending the same amount as a one-off investment in their website design. This is simply a huge mistake. Investing in the performance of your website can double the rate it converts visitors into sales. This results in receiving twice as many sales from the same advertising budget. Put another way, achieving the same results from half the budget on an ongoing basis.
2. Not Investing In A Comprehensive Strategy
Investing in one or two online marketing strategies is great, however, the real power in online marketing comes from investing in every part of the system online. What does this actually mean? Simply, that you shouldn't take just any one action. The most important component to understand about online marketing is that everything is interconnected; the more you do, the more results you will achieve. And the improvements you will achieve aren't linear, they're exponential. So, invest in your website, coordinate your search engine optimization strategy, pick up seasonal slumps with a dedicated paid advertising campaign and continue the conversation with your current followers with a well-positioned email marketing campaign…to name but a few initiatives, all interconnected.
3. Not Understanding The Power of 'Now'
The businesses that really make it online are those that understand the power of now. The Internet is moving at such a fast pace that sitting on decisions to invest in online marketing can really make a difference in the level of success you achieve. We know of the amazing early successes (and many sustained) that companies had for being one of the first to move into their respective space online. What if this were you, today?
For whatever reason, every time one of your competitors comes online (and they are coming online every single day) your ability to succeed becomes harder and the cost of succeeding online becomes greater. As search engine optimization becomes more competitive the cost of gaining a first page ranking becomes more expensive, maybe too expensive. Equally, as more businesses invest in paid advertising online they push the costs higher making it more difficult to make a profit.
The rate of change in the online marketing arena is moving at a rapid pace. Ask yourself, where will your company be in 2011?