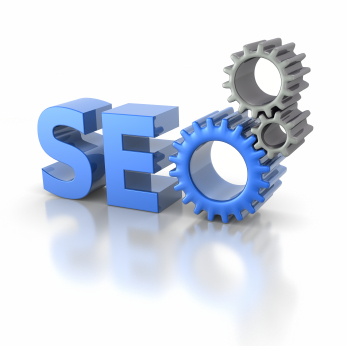 Achieving top SEO rankings for a profitable keyword phrase requires a link building strategy designed to get other websites to link to you with the keywords you want to rank for within the links. While on-site SEO only plays a small part in your overall SEO ranking success, a well optimized website can significantly reduce the amount of link building you need to implement to achieve top SEO rankings.
Here are 7 website optimization tips for top SEO rankings on Google…
1. Optimize Your Title Tags – your title tags are the words that appear as the first line (ie your headline) in your Google search results. Title tags are one of the elements used by Google to determine what a particular web page is about so you must ensure that the keywords you want to rank for are located within the title tags. Keep in mind that people read your title tags and make a decision on whether to click through to your website or not, so make sure it reads well for humans. Limiting your title tags to 60 characters will ensure that all of the words you use are visible in the search results pages.
2. Optimize Your Meta Description Tags – while meta description tags do not play a major role in achieving top SEO rankings, they are often used as the description below the headline in the Google search results. Your meta description tag is the location where you can really sell the reason why a search engine user should click through to your website from the search results. Including your unique selling proposition, free giveaways, benefits and features, or phone number can really improve your click through rate and the profits you earn from your SEO rankings. Limiting your title tags to 160 characters will ensure that all of the words you use are visible in the search results pages.
3. Optimize Your Internal Links – when most people think about link building they think about getting other sites to link to them (which is critical). But many people forget about using their own site to build links to the pages they want to rank for (ie their 'money' pages). You can give your SEO rankings a boost by linking to your money pages from every page on your site. And the larger your site is, the more you can affect your own SEO rankings through internal linking… just look at Wikipedia!
4. Ensure Each Page Has Unique Wording – duplicate content is one of the biggest issues most website owners face when it comes to SEO rankings. You may be implementing all of the other strategies correctly but the web pages you are trying to rank do not have enough unique wording on them. This is especially true for Ecommerce sites. By adding 300 to 500 words of unique wording on each page you will give the search engines something they can use to differentiate your web pages from all the other web pages on the Internet.
5. Create A Web Page For Each Profitable Keyword – to effectively rank a web page for a profitable keyword (ie a keyword with more than 1,000 searches per month) you need to include that keyword in the title tags of the web page. Because there is a limit to how many keywords you can fit into the title tag of a page you can realistically include three to five keywords per page. To rank for more keyword phrases you should create additional web pages on your site targeted to those keywords and then include the keywords in the title tags.
6. Add A Blog – adding a blog to your site and posting articles to it regularly has a number of SEO benefits including increasing the size of your site, keeping it 'fresh' in the eyes of the search engines, and driving long-tail keyword traffic (ie keywords that are only searched for once or twice per month). Including a link to your money pages within the body of each article also increases the number of internal links you have, which gives a boost to your SEO rankings.
7. Fix Canonicalization – canonicalization in the SEO industry refers to the same content on a website being accessible through more than one URL. The most common occurrence of this is when a home page is accessible via http://www.yoururl.com, http://yoururl.com (ie without the 'www'), http://www.yoururl.com/index.html (ie with 'index.html') and http://yoururl.com/index.html (ie without 'www' and with 'index.html'). By ensuring that each page is only accessible through one location you will maximise the value of each page and give it a ranking boost. You can use 301 redirects or canonicalization tags to achieve this.
By implementing all of the above suggestions you will give your website the best possible chance of ranking highly in the search engines for your most profitable keyword phrases.