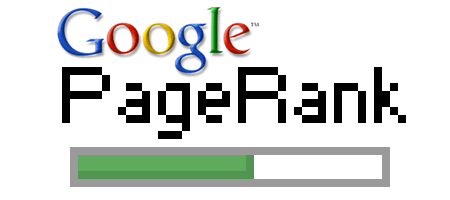 Before we discuss the future of PageRank it is important to understand what it is.
PageRank is a numeric value assigned by Google of the importance of a web page. PageRank is scaled between 0 and 10 with 10 being the highest rank.
Your PageRank is based on the number of websites linking to your website and the number of websites linking to them, and so on. The more links you have pointing to your website the higher your PageRank will be.
How To Find The PageRank of a Web Page
To see the PageRank of a particular web page you will need to have the Google Toolbar installed or, if you are using Firefox, the SearchStatus plugin.
When browsing the Internet and looking at PageRank it is important to understand that the PageRank you see in the Google Toolbar (referred to as 'Toolbar PageRank') is different to the actual PageRank of web page. Google updates PageRank in real-time and only updates the Toolbar once every 2 to 3 months. This means that the PageRank you are seeing today may be quite different from what it actually is.
When viewing the Toolbar PageRank of a page please keep in mind that it is only an indicator and not a hard fact.
How Does PageRank Affect SEO
Google's algorithm for ranking web pages contains more than one hundred different factors, with PageRank being one of those factors. While PageRank alone is not sufficient to rank in Google, a web page that has zero PageRank will not rank for a competitive keyword phrase. Your web page needs PageRank to be in the running for a top Google ranking.
The quantity and quality of the links pointing to your site have the greatest impact on your overall SEO rankings. Quantity is the number of links you have pointing to your site and quality is the PageRank of those links. For example, you can achieve top Google rankings with a low number of high quality links or a high number of low quality links.
Needless to say that a link from apple.com is worth significantly more than a link from a small blog as there are millions of sites linking to Apple's website giving it a PageRank of 9, and only a dozen sites linking to the blog giving it a PageRank of 1.
With that in mind it is important to understand that any successful SEO campaign will have a combination of high and low PageRank links but the more high PageRank links you can obtain pointing to your site, the lower the number of links you will need to achieve top SEO rankings.
What Is The Future of PageRank?
There is constant debate in the SEO industry on whether displaying Toolbar PageRank is good or not. In my opinion it is a good thing because it is an additional metric you can use as part of your SEO campaign to assist in identifying high quality websites for linking, as well as resolving on-page SEO issues such as duplicate content (ie pages with duplicate content do not have any PageRank).
The PageRank formula developed by Google revolutionised the Internet and made Google the behemoth it is today because it changed the way that Search Engines ranked websites.
Before Google started looking at links to rank websites, search engines would use on-page factors, which was much easier to abuse. With links being the defining factor in a top SEO ranking, the quality and accuracy of search results improved significantly.
Links still form a major part of top SEO rankings and whether Google decides to continue displaying Toolbar PageRank or hiding it, PageRank will still be a major part of their algorithm.
Life After PageRank?
While PageRank has made Google the biggest technology company in the world there is a new type of search engine starting to emerge; the real-time search engine.
Google has become an expert in finding, sorting and ranking web pages on the Internet and making it easy for people to find what they are looking for, but there is a limitation on this – it can only search in the past, not in the present.
Real-time search engines have been around for a few years in the form of social bookmarking sites such as digg.com, delicious.com and, most recently tweetmeme.com, where you can conduct a search for a particular topic and find out what is happening with that topic in real-time.
Rather than relying on computers to find, sort and rank results these sites rely on people to find and vote for web pages around the Internet.
Real-time search engines definitely produce better results for news stories and discussions, but searching for a product or a service provider using real-time search is nowhere near the level where Google is at.
Google has also implemented social bookmarking style functionality on their search results in the form of their Search Wiki that allows you to vote a site up or down when you are logged in, indicating that they are already looking at their users' votes as part of their ranking algorithm.
Clearly, PageRank was a major revolution for search engines because it made sense of how the Internet linked between pages and produced highly accurate results. As long as websites exist, PageRank will form part of the search engine algorithm. But how much weighting will it have? Only time will tell…
What do you think?