Case Study: 16.4% more leads by adding video on a landing page
Supercheap Storage came to us to help them drive more sales leads to their franchisees. We implemented a number of tactics for them across SEM and SEO. One of those tactics was running ads on Google Adwords (and if you've had any experience with Adwords then you know how hard it is to make it profitable).
So the first thing we did was design them a high-converting landing page for Adwords traffic – this achieved the goal of generating a positive ROI from their ad spend. But as conversion optimisation specialists we're never satisfied.
So we decided to test a few things on their landing page. Here's one of the things we tested…
What we tested
We wanted to test what impact adding a video to their landing page would have on their conversion rate. Here are the designs…
Original
This was the current landing page we were using…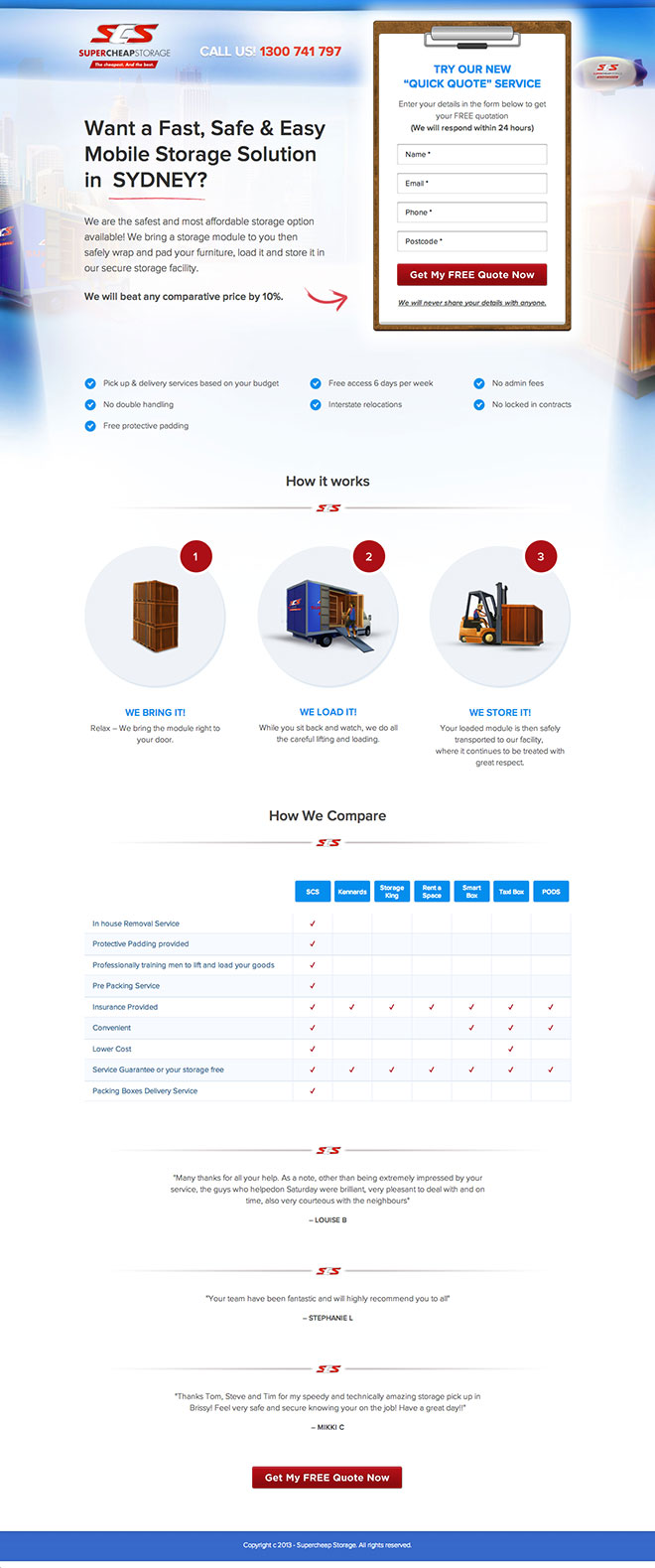 Variation
We added a video to the top of the landing page…
The result
Adding video to the landing page increased the conversion rate by 16.4% at a 90% confidence rate.
Can we do the same for you?
If you'd like us to review your online marketing to see if we can help you generate more profit from your marketing investment, click here to get in touch today.