A quick SEO win for high potential web pages
Transcript:
SEO and "fast" are two words that are not often heard together.
Tackling an SEO strategy requires a long term growth mindset and investment to match it. That said there are some quick wins.
My name is Catherine Dix, and I'm the Head of Digital Consulting at Webprofits, I've specialised in SEO for the last 8 years.
Today I'll share one of the tactics we're using successfully with clients to drive 'quicker' SEO gains.
At Webprofits, we use the ICE prioritisation sheet method to identify the best tactics and strategies to deliver growth for businesses. And often one of the highest scored tactics for SEO is the tactic of Identifying and improving your highest potential web pages to quickly boost organic traffic. Now doesn't that sound nice?
First I'll share HOW you work out your high potential pages, and then I'll share WHAT to do with these pages. It is also important to note this tactic works best for well-established websites with existing traffic and at least 50 pages.
Identifying high potential pages
So, let's get into it.
How do you work out your high potential pages? The high potential pages are not always going to be your key 'product' or 'money' pages, as these are the most competitive and will take the longest to rank on Page 1.
To identify these pages we use a couple of tools: SEMRush and Google Search Console.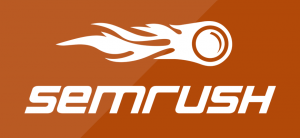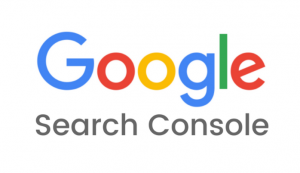 Using these tools we do the following:
Identify the Keywords and URLs that are ranking on Page 1 and 2 of Google in SEMRush (making sure to remove all branded keywords)
We then use Google Search Console to assess the number of Impressions and click-through rate for these pages
Then create a priority list of URLs we want to 'target' as our top potential traffic pages
Once we have this list we can assess the Page 1 search results for the keywords each URL is visible for and look at all of the competitor URLs on Page 1 and 2
Once you have this list, you have your opportunity to maximise traffic to these pages.
What to do next
We take each URL and work out what improvements we can make to each individual page
Here is a list of what we consider:
First the meta data:

Optimise the Title Tag to 'Sell' the 'Click'
Review if the Keyword or Search Term can be included in the Title Tag or Meta Description
Add a call to action in the Meta Description
Optimising and spending time on the meta data is super important, this is your opportunity to get the user to click through to your site and a positive signal recognised by Google's RankBrain.
Now to look at the web page itself –

Can you improve the content's readability: Does it have headings? Is it easy to read on a mobile?
Does the page Headline match what the user was searching for and encourage them to keep reading?
Are there images on the page?
Are you answering a question? Or can you optimise the coding to increase the chance of getting it as a featured snippet?
Does it have internal links to other pages on your site that are relevant?
Does it have quality external links to reputable sources?
Ultimately, ask yourself is the content better than the other pages ranked on Page 1? Is there more to add? How can you make it the very best?
Through taking these actions on our identified 'high potential' pages we have seen an uplift in organic traffic and improved rankings and click-through rates for these pages. It has also been a strong way to gain and take over the Featured Snippets or Position 0 ranking.

In conclusion, SEO remains a long term strategy, however, investing time in improving your visibility in your area of speciality is a tactic not to be ignored. It can boost your organic traffic growth, and if your pages are optimised well to keep a user on the site, or to take an action or capture an email address it can be a very valuable and 'quick' strategy to consider for increasing your organic traffic.