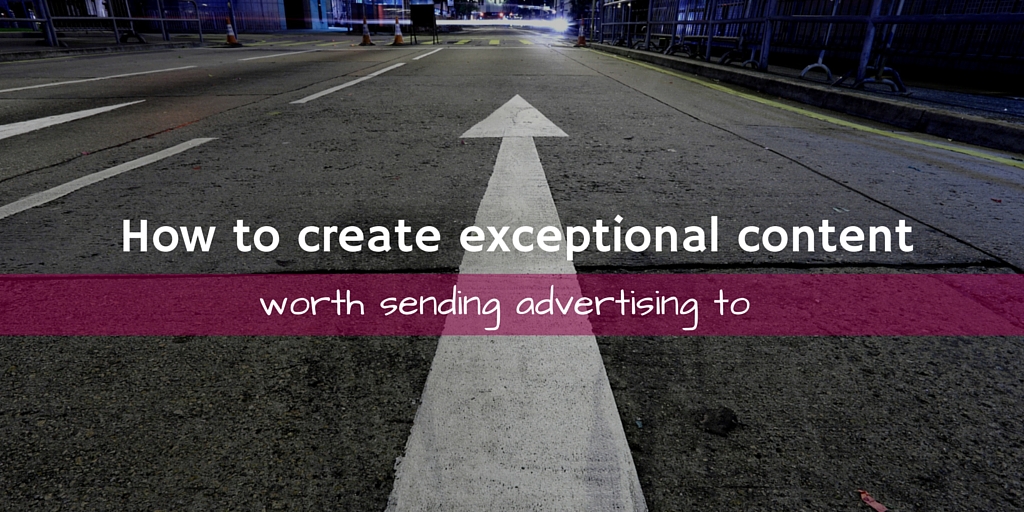 When it comes to getting more website traffic, content marketing and paid advertising are regularly competing for your budget.
Most people firmly sit in one camp… Either "pay to play" or "earn it organically".
Ryan Deiss from Digital Marketer refers to traffic as a commodity:
"Traffic is gasoline. It's rice. Traffic is a commodity… If you want traffic, go to the traffic store and buy it."
On the flip side, Trent Dyrsmid the founder of Bright Ideas says:
"With paid advertising, you can drive a ton of traffic and you can do it very quickly. The problem is that as soon as you stop paying the bill, the traffic stops."
But things are starting to change a little bit. 70% of internet users want to learn about new products through content, compared to direct advertising.
So there is a hybrid model of online marketing evolving which is seeing content marketing and paid advertising combine their powers for a better and more effective return on investment.
Why is it changing?
Egos aside, the old school internet marketers reliant on paid traffic, and the relatively new school content marketers recognise that traditional tactics alone won't get them the return on investment they desire.
Content marketers traditionally give away EVERYTHING for free and build large social followings and email lists… But they find it hard to connect the dots between "engagement" and business revenue. Not to mention they spend a week of their discretionary time promoting their content organically.
Paid advertisers, on the other hand, have seen a continuing dip in engagement levels with traditional banner ads and a noticeable shift towards native advertising and social media.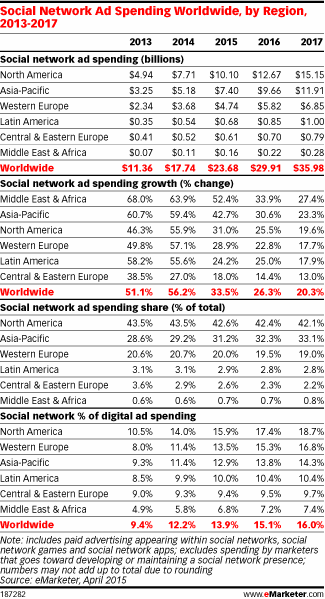 Source: eMarketer
Before you have the right to ask for someone to buy from you, or even give up their email address for a 'lead magnet', you need to build trust and credibility. People just aren't clicking on the same type of ads that they used to – they want to know who you are first.
So both parties had to find a better way.
What is the hybrid online marketing model?
Somewhere in the middle of these two extremes lies a hybrid model.
You create content for your ideal audience that helps them overcome a problem and provide exponential value. This builds trust, credibility and brand equity with your prospects.
But instead of waiting for people to find that content, you drive paid traffic to your best resources and then remarket to them with other offers (lead magnets, deals and flash sales).
This enables you to build trust and credibility with MORE people, MORE quickly, and rapidly scale your online marketing efforts.
What content is worth sending paid traffic to?
So if that's the strategy, what type of content can you create that is actually worth sending paid traffic to?
What will build credibility, trust, brand equity and prime paying customers for the future?
There are two key questions you should ask, to determine whether or not your content is good enough to drive paid traffic to:
Have I built enough perceived credibility? Perception is everything when it comes to digital marketing. Prospects need to see your content and say "This company is worth my time". Perceived credibility comes in many forms, but the most obvious ones that you can directly influence are blog comments and social media shares. This is what people see when they land on your blog post page.
Can I communicate to these prospects in the future? By sending paid traffic to content you want the opportunity to, at some stage in the future, turn those visitors into customers. This requires you to communicate to them quickly and easily. The most effective way to do so is by converting website visitors into email subscribers, so you can talk to them in their inbox.
That's it.
The engagement levels are a sign of credibility for your website visitors. If other people have liked, shared and commented on your content it tells new visitors that the content is high quality and worth checking out.
Building a list is important because it allows you to communicate with your prospective customers again in the future. Instead of them turning up to your site and never hearing about you again, you can start to nurture them into becoming a customer.
So if your content is good enough to generate lots of social shares and comments, PLUS your campaign is optimised to build your list – then you can think about sending paid traffic to your blog posts.
What helps make this happen?
If your goal is to grow email subscribers and increase engagement…
What's the best way to do that?
Here are three tested tactics that will help you create content worth sending paid traffic to;
Pick a proven topic to write about
Write better content than anyone else
Use content upgrades to grow your email list
Let's take a closer look…
1. Pick a proven topic to write about
If the goal is to create a blog post that attracts a lot of social shares and comments, where should you start?
Getting engagement starts a lot earlier than most people think. It all begins when you're coming up with your blog post topic.
When you're picking a topic to write about, and send paid traffic to, it's important to find something that is proven to perform well in the past.
Typically, if a certain topic has attracted buzz, shares and comments before; there is a good chance it will happen again.
To find and validate a topic to write about, use this process;
Step 1 – Brainstorm 5-10 potential topics based on your customers biggest problems.
Ask yourself these questions;
What keeps your customers up at night?
Why do your customers buy what you sell?
What underlying problem does your product or service solve?
What are the first 4 or 5 topics that come to mind when you think of this problem?
How would you describe your solution to this problem?
How do your customers usually solve the problem you have articulated (Other than buying your product or service)?
What are the first 4 or 5 topics that come to mind when you think of a solution to this problem?
Step 2 – Find out if any of these topics are "trending" using Google trends, like I have with the term 'remarketing' below.
Source: Google Trends
This graph shows the search volume and interest for your potential topic over time. It will help you make an educated decision about whether each topic is rising, declining or insignificant in terms of popularity and interest.
Step 3 – See if people have shared similar content on each topic in the past using BuzzSumo.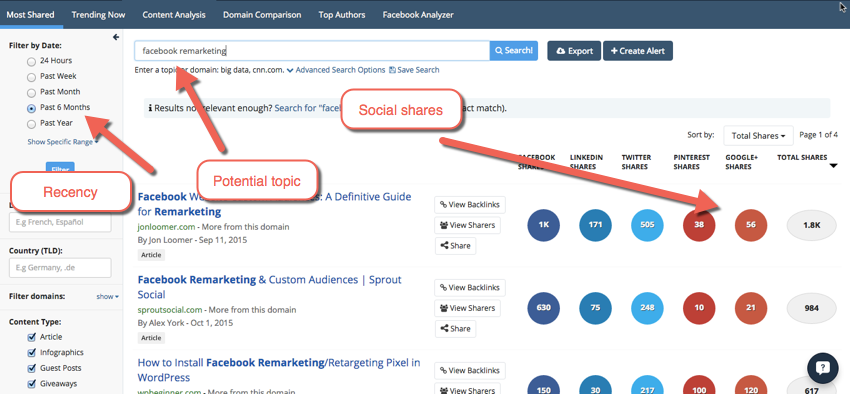 Source: BuzzSumo
On the right hand side of this search you will see how many social shares a piece of content has received. You can also filter your search by recency and content type – this will give you more up to date and relevant information about the topic you are deciding to write about.
Step 4 – Finalise your topic choice based on the information you have found.
Pick a topic to write about that:
Improves your brand image and allows you to take a unique standpoint
Attracts engagement on social media and in the comments section
Is 'evergreen' in nature (it will still be interesting in 6, 12 or 18 months time)
Hasn't been done extremely well in the past – this means there is an opportunity for you to make something better than everyone else, and win over people in your industry
2. Write better content than anyone else
Once you have found a proven topic to write about, your energy then shifts to creating something worthy of driving paid traffic to.
The blog post you create needs to be better than anything else already out there on the topic. It also needs to be written in a way that you KNOW will entice people to engage with it, comment on it and share it around.
You don't need to be a best-selling author or rockstar copywriter to put together a blog post that gets some attention. High quality blog content is actually more scientific than anything…
Here is a quick-fire checklist for you to follow when creating your blog post to increase the chance someone will comment on it or share it around:
Pick the right TYPE of content
What type of content has performed best on this topic? Is it list posts? How-to articles? Case studies?
Choose a style of post that is proven to do well, and take it up a level in quality.
Obsess over your headline
Spend a good 30 minutes brainstorming potential headlines for your blog post, and then pick the one that you think hits the mark. Your headline is the only thing stopping someone from initially clicking on your ad – so it needs to be good.
For example, headlines with numbers are more likely to get clicked (especially odd numbers).
Source: Moz
Help people consume the content quickly
Use short sentences, headings, sub-headings, dot points and bold text so that people can skim read your post and get the most valuable information.
Research by Skyword found that content with images had on average 94% more views on social media. So illustrate your key points with screenshots, graphics, visual statistics and other imagery to increase engagement.
Influencer marketing has been rated the fastest-growing channel for online marketers looking to acquire new customers.
Source: Tomoson
If you can entice influential people in your industry to share your content, it immediately compounds the reach and exposure of it. More exposure means more shares, which means when you send paid traffic to your content you've got more perceived credibility.
By finding and mentioning key influencers from your industry within your content, and then letting them know about it, you improve your chances of tapping into their network.
BuzzSumo is an effective tool for finding Twitter influencers in your industry;
Source: BuzzSumo
3. Use content upgrades to grow your email list
On top of engagement, growing your email list is a valid reason to send paid traffic to blog posts.
This is because email marketing delivers the highest ROI for digital marketers compared to all other mainstream tactics.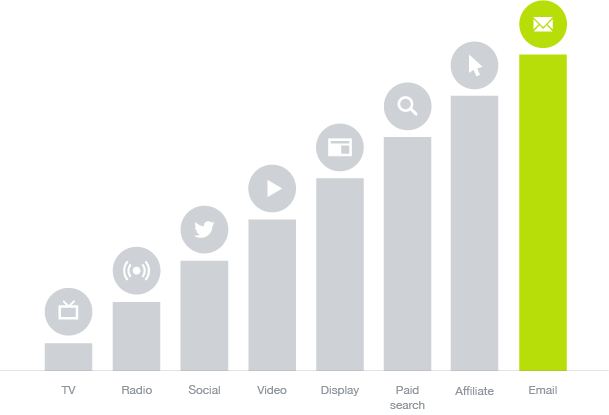 Source: Campaign Monitor
A common list building tactic is to use a downloadable resource at the end of a blog post as an incentive for visitors to give up their email address. This is called a 'lead magnet'.
Most marketers have somewhere from one to five generalist lead magnets that they use across multiple blog posts.
Instead of creating five generalist lead magnets for your site and slapping them on the end of blog posts, it is more effective to create something called a 'content upgrade' for every single blog post.
A content upgrade is a lead magnet that complements your blog post. It is created, optimised and specific to an individual piece of content.
You are 'upgrading' the content from your blog post into something more tangible that readers can download and take away to implement.
This type of lead magnet is more compelling because you already know that the reader is interested in that exact topic – there's no guesswork involved.
An example of how well this can work is from Brian Dean at Backlinko who saw a 785% increase in conversions by using content upgrades.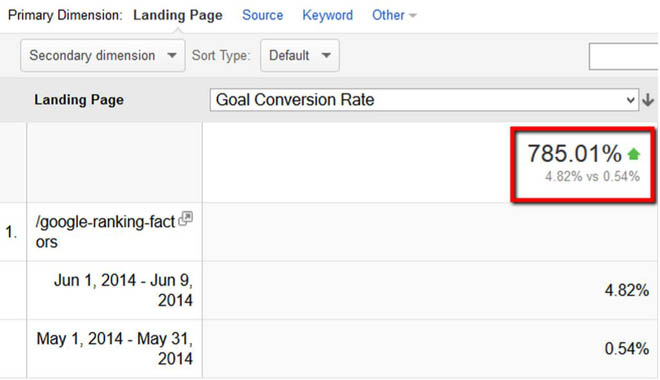 Source: Backlinko
Wrap up
The digital marketing landscape is constantly changing, and if you want to get a good return on your investment you need to have your finger on the pulse.
Content marketing and paid advertising shouldn't sit separately, competing for your time and resources.
Instead they should come together in a fully integrated digital marketing strategy.
They should work as a team to get your product or service in front of more of the right people, and push prospects down the marketing funnel – growing your business in the process.
If you are going to use your best blog posts as an attractive first point of contact for your brand, make sure they are worthy of it. Optimise your posts for engagement and build a list of prospects you can communicate to long after they leave your site.
What do you think? Are content marketing and paid advertising a match made in heaven?