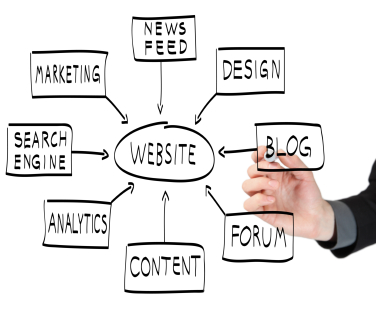 Your website is the most important part of your online marketing strategy because it is responsible for converting as many of the people you send to it into leads or sales for your business. Whether you use search engine optimisation (SEO), pay per click (PPC) advertising, banner advertising or email marketing, your website holds the key to your profits – the better your website performs, the more profit you will make.
Over the years we have tested many different areas for improving the performance of a website – some of them easy to implement, some of them difficult. Here are 10 easy ways to improve the performance of your website…
1. Write better headlines – you would be surprised at how many websites still say 'Welcome to XYZ company'. When a prospect visits your website for the first time they are looking for something specific so make sure to say what you offer in the headline of each page. Write in terms of the benefits to your prospects.
2. Write more sales copy – many website owners get stuck into writing less words so that their visitors don't have to scroll to read all the wording on the page. The outcome is usually not enough wording to sell the prospect into taking action. It is far better to write more sales copy than less, as long as you ensure that your copy is concise. You can use sub-headings and bullets to make longer copy easier to read.
3. Add a call-to-action above the fold – with a well written headline and a good opening paragraph many of your visitors will have enough information to take action right away. By adding a call-to-action above the fold (ie before your visitor has to scroll) you make it as easy for them to take action as soon as possible… and they do!
4. Include a testimonial – establishing your credibility so that your visitors believe what you say is difficult. One of the best ways of doing this is to add testimonials of past clients on your site. The more information you can provide about the client giving the testimonial (eg name, company, website etc.) the more believable it will be.
5. Include a relevant image – using the right image on the page can make it easier for your visitors to understand what you offer. The best type of image is one that is relevant to your offering and relates to your sales copy. Using the wrong image won't help at all and can actually hurt your website's performance.
6. Include a form on the same page – each time you ask a visitor to go to a different page on your site there is the possibility that they will leave – maybe the page doesn't load or maybe they change their mind. By including a form at the bottom of each page you make it as easy as possible for your visitors to contact you. Importantly, the call-to-action above the fold should link directly to the form at the bottom of the page.
7. Add a phone number at the top of the page – many of your visitors would prefer to call you, and these are usually the prospects that are in a hurry to buy. By adding a phone number to the top of each page you make it as easy as possible for your visitors to contact you. Even if they don't call you they will feel more confident in using your site as you are saying that you are a real business that is available to talk by phone.
8. Make every page a landing page – if you are running SEO and PPC campaigns effectively, you won't be driving all of your prospects to your home page… you will be driving them to the most relevant page on your site that matches their search query, which is most likely one of your internal pages. By ensuring that every page on your site has all the information a visitor needs to make a decision (ie points 1 to 7 above) you will make it as easy as possible for any of your visitors to take action on your offer.
9. Use Google Analytics – Google Analytics will show you how your visitors are interacting with your website. Find pages on your website with a high bounce rate or a low conversion rate and use split-testing to start improving them.
10. Start split-testing – Google's website optimizer is one of the best split-testing software applications on the market. Use this software to continually improve the performance of your website over time.
You can improve your website's performance by implementing just one of these suggestions, but the best results will be achieved by implementing all of the suggestions above.