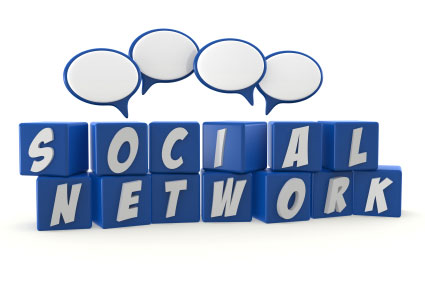 With more than 60% of new phones being smartphones there has been a huge increase in mobile Internet… I myself wonder how I found my way around before having an iPhone with Google maps! The growth in location-based smartphone applications (apps) has been massive and is continuing to grow at a rapid rate.
For bricks and mortar businesses, location-based social media strategies provide a great opportunity to increase exposure and drive sales, as customers can now 'check-in' or 'rate and review' the business through Facebook Places, FourSquare and Google Places.
What Is A 'Check-In'?
A 'check-in' is very much in the hands of the social media community and it is where a social media user tells all of their friends, family and connections that they are at a particular location.
On a smartphone you can check the Facebook and FourSquare apps to see if your business is listed, although it is likely that your business will already have a listing created by users who have already 'checked-in'. If you don't have a listing, then you can simply add one. It will then appear whenever people in the surrounding area click on the 'check-in' button.
Once the listing has been created on a mobile device you, as the business owner, are able to claim and edit the place listing (upon providing the necessary verification). With Facebook you can integrate it with your business Facebook page, and with FourSquare you're able to create check-in rewards and setup loyalty campaigns.
Check-In Deals and Incentives
FourSquare and Facebook are developing platforms that offer incentives to people who 'check-in' to your business… this has major benefits to your business.
FourSquare has created check-in deals that allow businesses to reward new customers with a deal or discount, or provide loyalty incentives. For example, after a certain number of check-ins you receive a free coffee.
Facebook check-in deals are currently being rolled out in five cities in America and their release date is yet to be announced for Australia. However, when they do arrive it will be important for your business to be well positioned with a Facebook place setup and an active Facebook page.
Reviews and Ratings
Google Places now has an application for iPhones and Android phones that allows users to search for nearby restaurants, cafes, ATMs, attractions etc. Once you've chosen a nearby listing you're then able to review and rate it. These ratings and reviews are displayed within the mobile application, in Google Places and within your organic Google search listing (which has a direct impact on click through rates). Google also personalises your search results based on ratings you have previously made.
Facebook Places and FourSquare also allow you to post a comment with your 'check-in', which is where customers can post a review about your business.
The more positive reviews you can get for your business, then the greater your success will be.
What's The Benefit?
There are major benefits to setting up your business with Facebook Places, FourSquare and Google Places.
It's Free Advertising. If someone checks-in to your business on Facebook then it appears on their Facebook profile and all of their friends, family and connections can see it. On FourSquare all check-ins are visible to all users, regardless if you are connected to them or not. The more people that know about your business, the more customers you will get coming through the door.
Word of Mouth. Research shows 78% of consumers trust peer recommendations whilst only 14% trust advertisements. Social media offers businesses a form of advertising that leverages the relationships of your customers and drives word-of-mouth (the most valuable form of advertising). Your friends' check-ins are as pure as an advertisement can get!
Get Them In The Door. With 20% of all searches on Google.com being local in nature, having positive reviews on Google Places will increase the likelihood that somebody searching for something in your area will actually visit your business.
Drive Sales. The more people you get through your door, the more check-ins you will receive, and the more sales you will achieve.
How To Get Started
Getting started is easy. All you need to do is setup a listing for your business in Facebook Places, FourSquare and Google Places.
The more difficult part will be encouraging your customers to 'check-in' to your business and share positive reviews. The key here will be to integrate these platforms into your business. For example, if you're a café, including text on your menus that say 'Did you enjoy your experience here? Then share your experience on Facebook, FourSquare or Google Places'. It's just an example, but you get the idea…
There are endless possibilities and innovations with social media marketing and location-based strategies and they are increasing every day. Is your business ready?