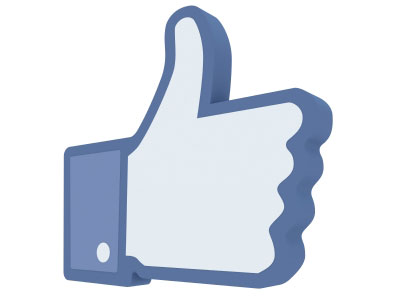 Setting up a Facebook page and Twitter profile for your business is easy… the hard part is creating the information you need to share to make social media marketing a success. So, how do you write interesting, engaging and informative updates to share with Facebook and Twitter followers?
What You Should NOT Do
1. Don't fly blind.
Before posting your first update on Facebook and Twitter it's important to have a goal for what you want to achieve. If don't have a goal when entering this new marketing channel, then you have no framework to work within and no clear strategy for how you will convert your followers into clients. Sit down with your team and brainstorm topics you can share through your updates, why you want to share those topics and what level of engagement you expect to achieve.
2. Don't self promote.
It's great to share updates about your products or services, but it must be done subtly and should not be overtly promotional. Self-laudatory statements about your business can come across as arrogant and can cause disengagement with your social media followers.
3. Don't forget about the character limit.
For Twitter, the character limit is 140 and Facebook is 420 (including spaces). With Twitter make sure to be concise and communicate your entire message in a single update rather than breaking it up. With Facebook it's important not to make your update too long… because if it is too long, your fans will need to click on 'expand' to see all of the information, and this can affect the click-through-rate of people reading your updates. Experiment to see what works and identify the ideal character count formula for your business.
4. Don't make it personal.
It's important to maintain a two-way conversation with your clients and prospects. However it's also essential not to make it personal or become openly agitated. If the conversation does take a tone that is uncomfortable, ask the person to message you directly so you can resolve the issue in private.
5. Don't delete.
It's important that you don't delete content from your Facebook or Twitter pages. Be cautious before posting an update. Make sure the links you share work and the grammar is correct. Don't delete any negative comments from your followers… respond to them instead, even in sticky situations. Of course, there are exceptions to this rule when comments are slanderous, racist, promotional or discriminatory.
What You Should Do
1. Educate and share information.
Any article you read online that educates and informs on your service or industry is great to share on Facebook and Twitter. But don't just post the link to the article… Instead, write a snazzy headline or conversational lead-in point that entices your followers to read the information being sharing. Engagement should always be the goal of any item posted on Facebook and Twitter.
2. Identify what is relevant and interesting to your prospects and clients.
Think about your business, and then think about your clients. If you're a personal trainer, share information on health tips, nutrition tips and new updates about weight training. From petrol prices to news updates to something you saw on the street – if there's an informative and engaging angle to your business, share it!
3. Vary the format of your content.
While articles are informative, also think about sharing images and videos. Have you seen a great 2-minute video on YouTube that relates to your industry? Then share it! Similarly, images of your latest website launch, the latest fashion item you've received in your store or photos of a finished veranda you've just installed for a client are ideal to share on Facebook and Twitter. Again, keep in mind when posting a video or an image that the lead-in sentence is engaging to your followers and compels them to read or watch on.
4. Involve your clients in your brand.
How can you involve your clients in your brand, product and service? One idea is creating a competition that asks your followers to submit an idea for your next wallpaper pattern, or to develop the concept behind your new logo. Any way you can get people talking and involved in your brand will make sharing content and having a two-way conversation that little bit easier.
5. Entertain.
Utilise content that entertains and makes people laugh. This could be a joke of the month, or a funny news article. Drawing on the lighter side of your business allows you to engage with your followers to make them giggle and have a laugh together. Remember, most people are on social media so they can be entertained as well as being informed.
6. Develop social-media-only offers.
By creating an offer or promotion that is a "Twitter Only Offer" or a "Facebook Freebie" your prospects and clients will have another reason to follow you. It also makes your followers feel special, and that they are being rewarded for remaining faithful to your brand online.
7. Think about your business and your people.
A great way to engage with your clients and prospects is by showing the fun and energetic aspects of your business. With that in mind, it might be a good idea to post images or updates from company outings, such as sports days and awards nights. Importantly, always make sure that these types of updates are outweighed by educational and informative information.
When creating information to share through social media, it's important to have engagement at the forefront of your mind. Ask yourself "How can my business connect with my prospects and clients to create a two-way conversation?"
And, let's face it – not all of our businesses are exciting or interesting – the key is finding the fun, compelling, and interesting areas of the industry and then sharing them to engage with your followers.
Communicating through Facebook and Twitter with your clients and prospects is an amazing way to improve your brand's reputation, drive business growth and generate sales and leads online. So what are you waiting for? Start creating compelling and engaging content… and get your hands dirty!