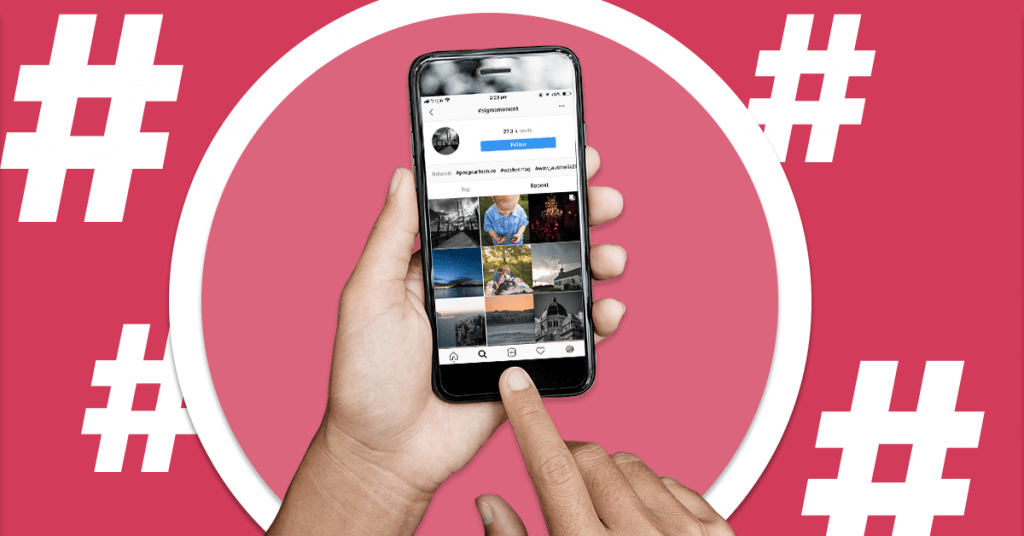 Read the article below or click here to watch it as a video
When looking to boost awareness and trust for any business, smart marketers will begin with the lowest hanging fruit.
In my opinion, the core of your brand awareness campaign should begin with your existing customer base. Who better to rave about their experience of your business than those who are actively purchasing from it?!
With this in mind, what if you could inspire your happy customers to become your biggest and brightest brand promoters, selling your products or services for you?
'How?' I hear you ask?
Through User Generated Content – or UGC as it's most commonly referred to.
What is UGC + What Formats Does It Come In?
So – let's start with what UGC actually is. Simply put, UGC is content developed by customers, consumers and lovers of your product or service, shared in the form of:
Imagery, video or voice recordings
Stories or testimonials
Recommendations or (rave) reviews
Why Is UGC So Compelling?
So why is UGC so compelling? Think about the last high-value recommendation you took action from. Did it come from the voice of a business or through someone you knew?
Chances are, you're more likely to engage with the trusted referrals of a personal connection, rather than those shared with you by a formal enterprise.
Why?
Digital users are savvier than they've ever been on the tactics marketers have typically used when looking to gain market traction. Things like celebrity endorsements or highly editorial content no longer garner the impact they once did.
In the buying world of Millennials, studies show 78% are more interested in seeing UGC in place of highly branded content, in the belief that it's more authentic.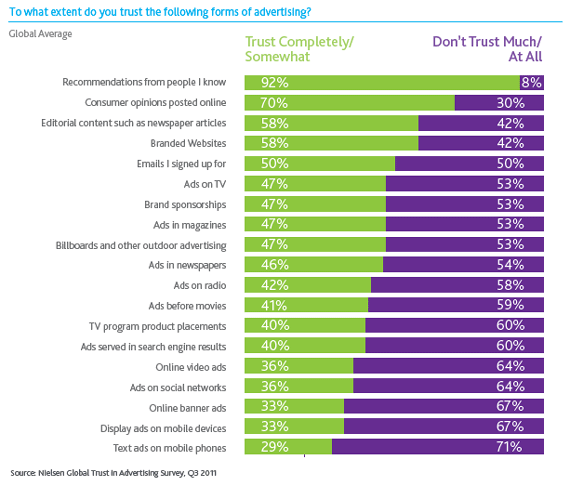 An additional report conducted by Nielson Global indicates 42% of consumers are more likely to trust a recommendation from another person over that shared by a brand, alongside Shopify findings which concluded 70% of customers take product reviews into consideration prior to purchasing.
Stats like that are pretty hard to ignore. Simply put – real, raw content shared by genuine customers is speaking volumes in the digital realm – and it's time for your brand to get on board!
How To Get People Talking + Sharing
So now that I've sold you on the benefits, let's talk through ways you could initiate conversation and encourage your happy customers to begin not only developing content for you, but also sharing it to their respective social networks, amongst their own social followings (i.e. creating a new window of potential new customers for you!).
Tactic 1 – Create A Branded Hashtag
First thing's first – you'll need to develop a branded hashtag. This should, if possible, include your brand name, so long as your brand name's not a word that's commonly referenced. The reasoning for this? With more than 3.2 billion images shared across social networks daily, you'll want to have something that stands out amongst the chatter.
Your brand hashtag should be clear, concise and simple to spell, ensuring when posting, users can easily integrate it into their captions.
An example we ran for Sigma Photo Australia in our #SigmaMoment campaign obtained just over 27,000 pieces of UGC, with an additional 26,000 via #SigmaMoments. An exciting result for the brand from a content library perspective, alongside a lift in followers, engagement and overall brand recognition across the board.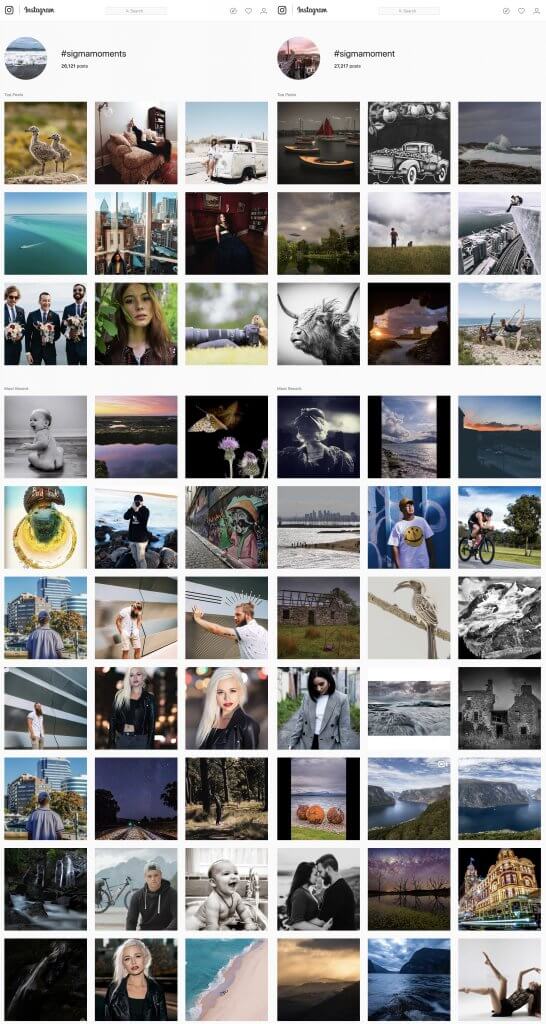 Tactic 2 – Competitions or Giveaways
Who doesn't love receiving something for (almost) nothing? I do, that's for sure – and I'll make any bet your customers do too.
With that in mind, coming up with an enticing competition giveaway is the next step I'd prioritise when looking to initiate any UGC strategy.
Ideally, the way you'd run a UGC-charged competition would be by asking customers to share imagery, commentary or video stories on their experience with your product or service, through their social channels.
Here, I'll share a few ingredients required for a successful UGC competition:
Make the competition easy to enter- you don't want to ask too much and build a hard-to-get-through entry gateway
Incorporate your product or service in the prize – this will confirm anyone entering has a pretty genuine interest in who you are and what you offer
Integrate your product or service into the competition entry mechanism. For example, if you sell doughnuts, ask users to share a snapshot of their favourite flavour from your range in a creative setting.
Emotionally connect with your audience and align your UGC competition to your brand purpose. This will compel users to develop high-quality content that is usable, ongoing.
Collate user entries in one place.

If they're visual or video-based, have them shared with a campaign-specific branded hashtag which should be included within their caption.
If stories or testimonials are what you're after, have users comment to one post and keep this post the focus for all promotion
If you've built a custom competition landing page, make sure your platform of choice is capable of storing user information alongside the file sizes of the UGC type you're asking entrants to submit

Promote your competition across all your paid and earned media platforms. The competition should be shared on your website, social and email marketing campaigns to begin with and then anything you deem relevant thereafter. Share it everywhere you're present and integrate viral loops to encourage entrants to share it too.
Protect yourself – It goes without saying you'll need tight T&Cs to set the tone of your campaign and a few FAQs will make life easier in the long run too.
An example of a successful UGC competition we've run for Bellamy's Organic leveraged all of the above and produced over 2,000 pieces of authentic, compelling content to be used ongoing. Alongside this, positive brand awareness and engagement grew, as well as potential new customers at the top of the funnel, through each entrant's respective friend circles. #BellamysDreamer hashtag.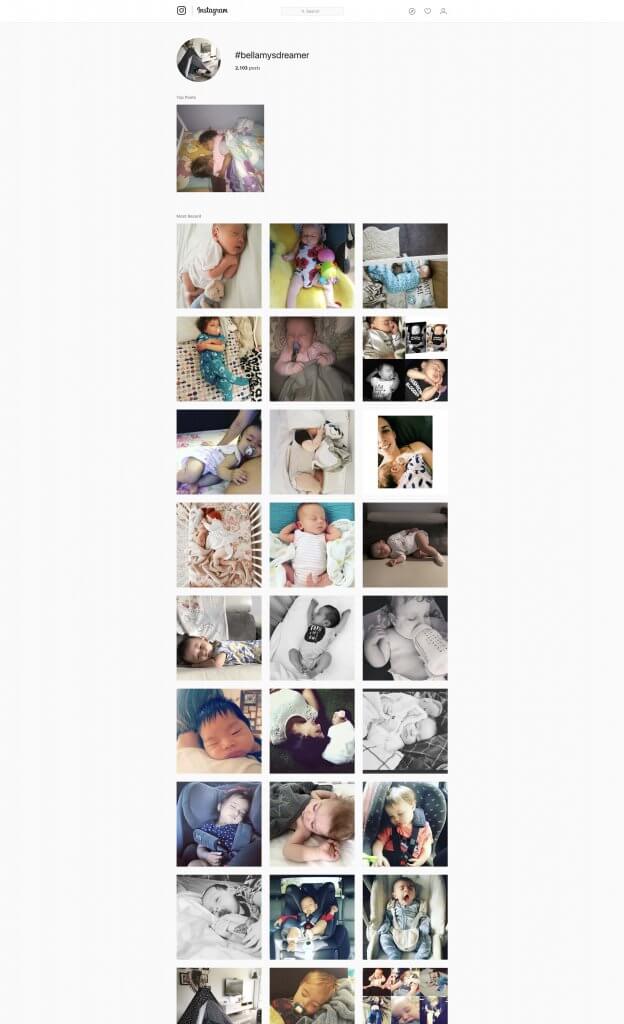 Tactic 3 – Leveraging Influencers
If you're a marketer who's alive, you'd have heard a lot surrounding Influencer Marketing. Just to ensure we're on the same page, I'll run through a few of the core benefits Influencers can offer brands in addition to how they can help you gain UGC.
Human to human marketing is the new black – and has been for a while now. When it comes to authenticity, many consumers consider Influencers the be and end all of their purchasing decisions, with recent findings showing 70% of teenage YouTube subscribers trust Influencer opinions over traditional celebrities.
The reason? Many Influencers, especially micro Influencers, will typically align themselves with brands they use and trust themselves. As a result, their words and recommendations are taken very seriously by their Followers and thus, they're a powerful marketing channel to be adopted.
When we look at how they can be used to obtain UGC, there are a few fundamentals that need to be taken into consideration:
Firstly, you'll want to engage an Influencer with a following as close to your target market as possible. Essentially, you'll want to use their reach to grow your own community.
Focus on the three R's; Their relevance, reach and resonance. If you need a hand with this, the following resources would be my best recommendations: TRIBE, BuzzSumo or, Collabosaurus.
From there, you'll want to develop a clear brief that outlines exactly what you want your selected Influencer to create. As previously mentioned, UGC comes in all shapes and forms, so review the best fit for your marketing strategy and how you plan to use what they create, ongoing.
Want to take it next level? You could also attach their content development to an exclusive offer or coupon code. This way, you'll be able to measure their impact and reach, based on the uptake of the offer put forward.
An example of a successful Influencer Marketing campaign we've been involved in promoting, looked at leveraging travel blogger, Hippie In Heels, to create an article about her next travel obsession, our client, Next Vacay.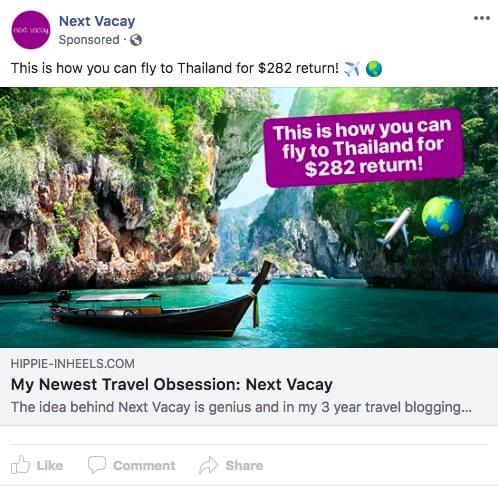 Through the promotion of this blog piece across social, this campaign saw average monthly results of:
78,000 total blog traffic
7.53% Click Through Rate
6,000 Conversions
$147,000 total revenue gained
Stats like that are pretty hard to ignore.
Tactic 4 – Integrate A UGC Call To Action Across All Your Marketing
In the spirit of authenticity, why not simply ask for what you want?
Integrating a message asking customers to share their UGC is as direct as you can get and once integrated across your brand collateral, can be a great source of ongoing momentum to be reused and repurposed.
Examples of where you might share this call to action could be:
Social content and copy
Throughout your email marketing campaigns
Product labels and packaging
Events (both partner and your own)
In-store, if you're bricks and mortar
Traditional media like TV, radio, editorials or pamphlets
One fundamental component of all of this is paid promotion. Paired with a well thought out paid media strategy, a UGC campaign that taps into the emotive side of why your customers love you, will have serious impact.
An example of how we've leveraged this in the past is seen through our work alongside Non For Profit Health Fund, CBHS.
Members loved the CBHS service and they weren't shy about singing it from the rooftops, especially across Facebook – so we were able to take their real life experiences and integrate them into our paid Facebook campaigns, alongside the names of each user.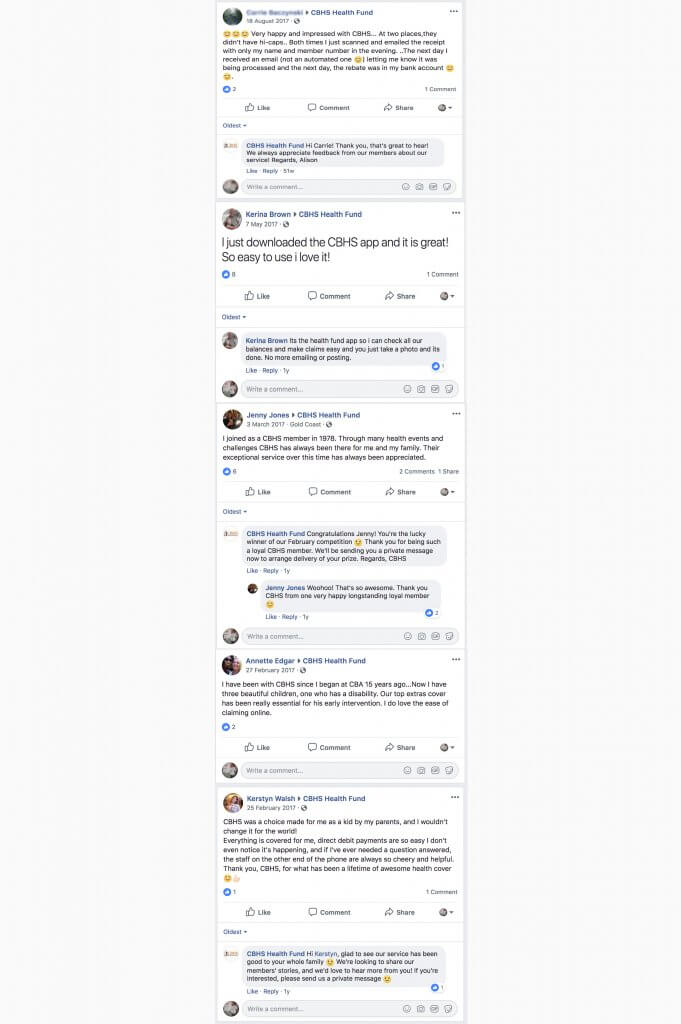 With research showing Facebook ads with UGC result in a 300% higher click-through rate, this approach not only personified each user's story, but also projected CBHS as authentic and relatable to new audiences they were aiming to engage in conversation.
What To Do With UGC Once You've Got It
So now that you've got people talking, sharing and loving your brand, it's time to integrate their experiences into your brand story.
The first step? Review the formats UGC has been shared in. Have users predominantly shared imagery, video or testimonials? This will determine how you leverage content and integrate it into your marketing plan.
Now let's talk through integration. You'll be able to use the following tactics to maximise the UGC that's been developed while fueling the momentum for users to produce more.
Social Content
Repurposing UGC throughout your social content strategy is key to boosting positive brand rapport and reaching new audiences. Sharing and tagging users who've positively engaged with your business is an awesome way to deliver shoutouts, boosts social street cred and inspire others to do the same.
Take skincare brand Frank Body for example. Through incorporating UGC into their daily posts, they've been able to gain significant growth within the indie skincare space, cementing them as a serious contender in a highly competitive market.

Paid promotion
Collecting and repositioning data, stories or testimonials from the horse's mouth so to speak, is another creative way of seamlessly including real life customer experiences into your brand story.
Spotify did this really well in their Crunching User Data advertising campaign, pulling trending track stats from certain days of the year and producing online and offline ads that spoke to that information.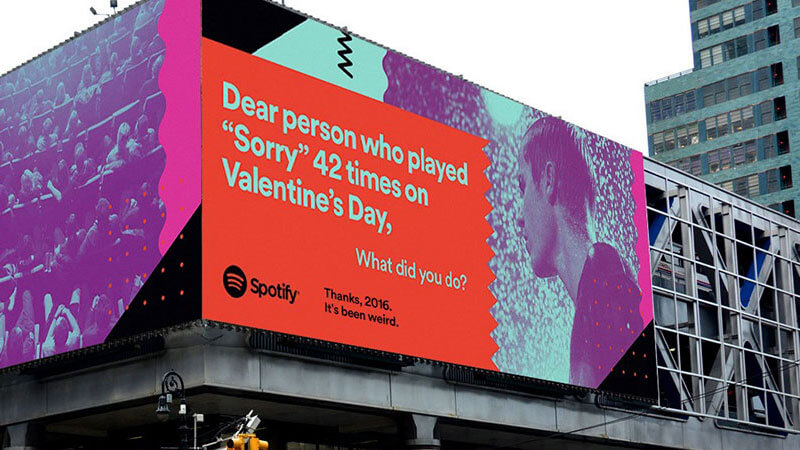 Blog or video content
Posing a question to your respective community and having their responses integrated into your video or written content, is a great way of combining their stories to be part of yours.
Contiki took action with this one, through their Contiki Legends campaign. This initiative encouraged users to share their travel stories, adventurous and the like! What came out of this, was an awesome video campaign that transformed UGC into compelling content which aimed to motivate wanderlusters to book their next adventure.
Your website.
Think about users who've shared their videos or imagery of your product in use – now reflect on the potential impact that could have as a How To tutorial or Wear It This Way styling guide.
Burberry was amongst the first to do this well, with their Art of The Trench website initiative asking customers to share styled imagery of themselves wearing the iconic Burberry trench. This collateral was then uploaded to the website and did all the talking for new visitors looking to make a purchase.

In Conclusion…
We can boil the benefits down into four main wins:
UGC builds social proof and credibility amongst a growing market of sceptical online and offline shoppers
It reduces content production costs for your business while opening a dialogue amongst new and existing consumers
It adds peace of mind to new audiences that your existing shoppers are happy and love what you provide
It humanises your brand and sets it apart from your competitors in a way that's approachable, authentic and relatable.
I hope this update has inspired you to employ a UGC campaign for your business. I'd be keen to hear your take on what I've shared in the comments section below. Chat soon.
Video